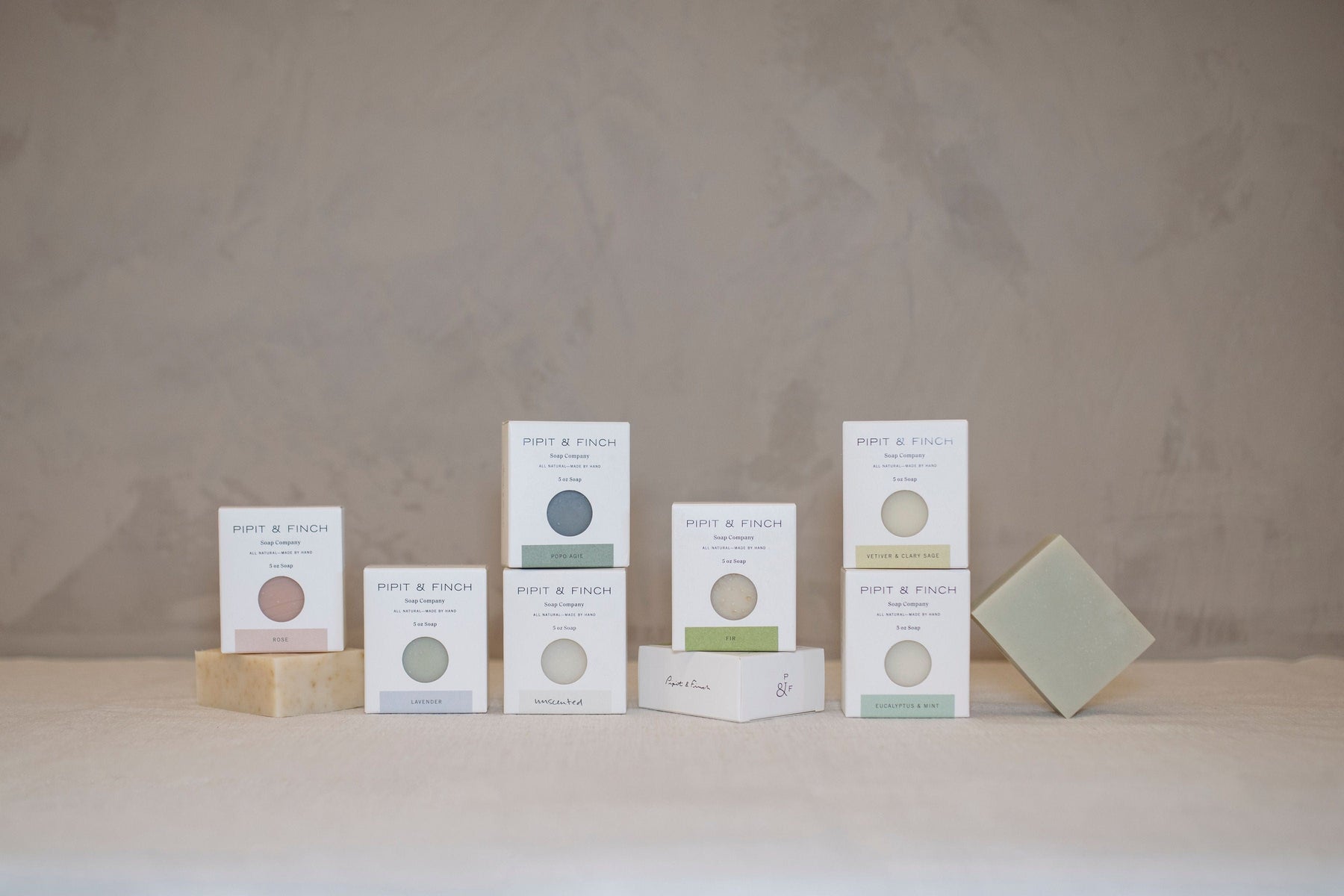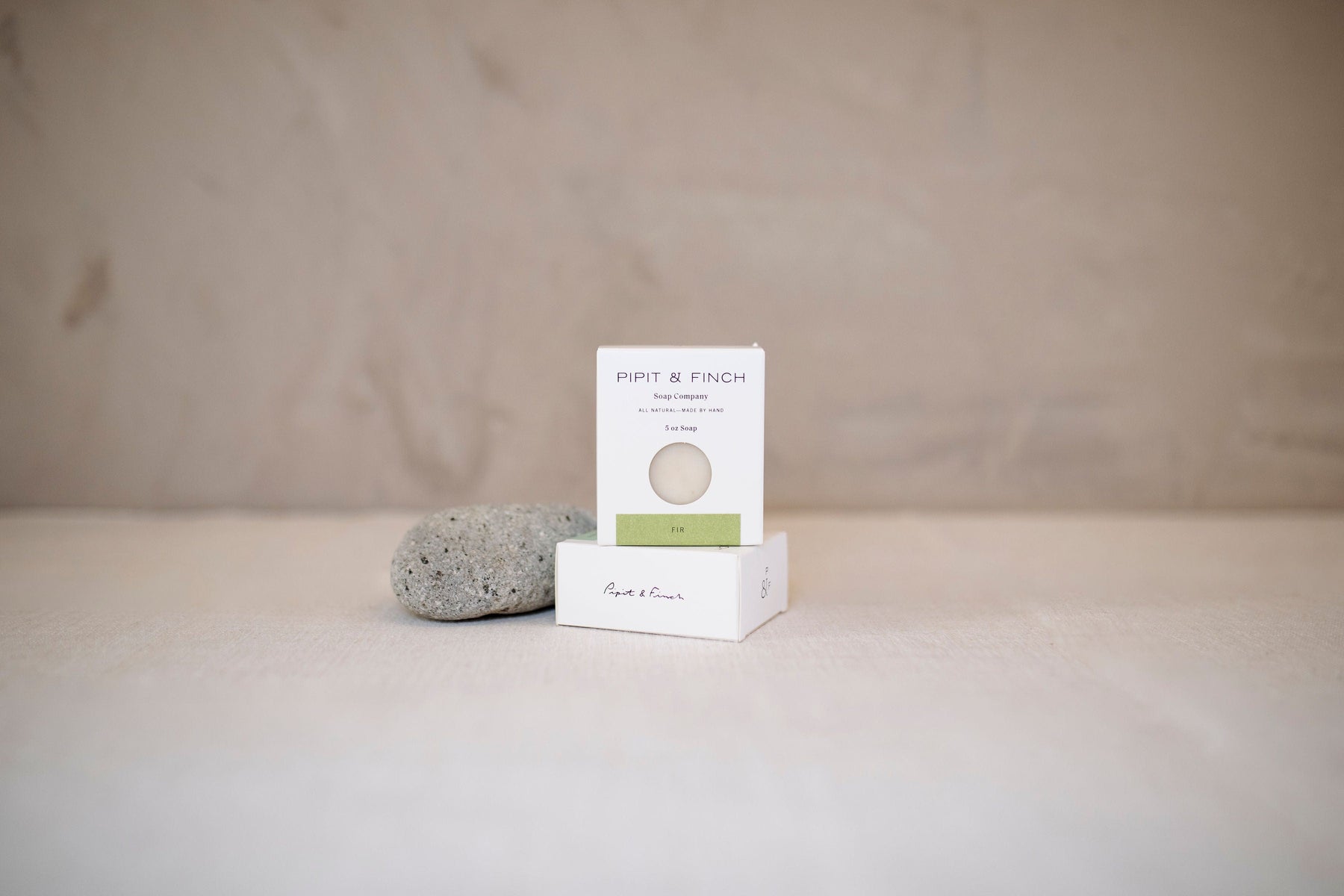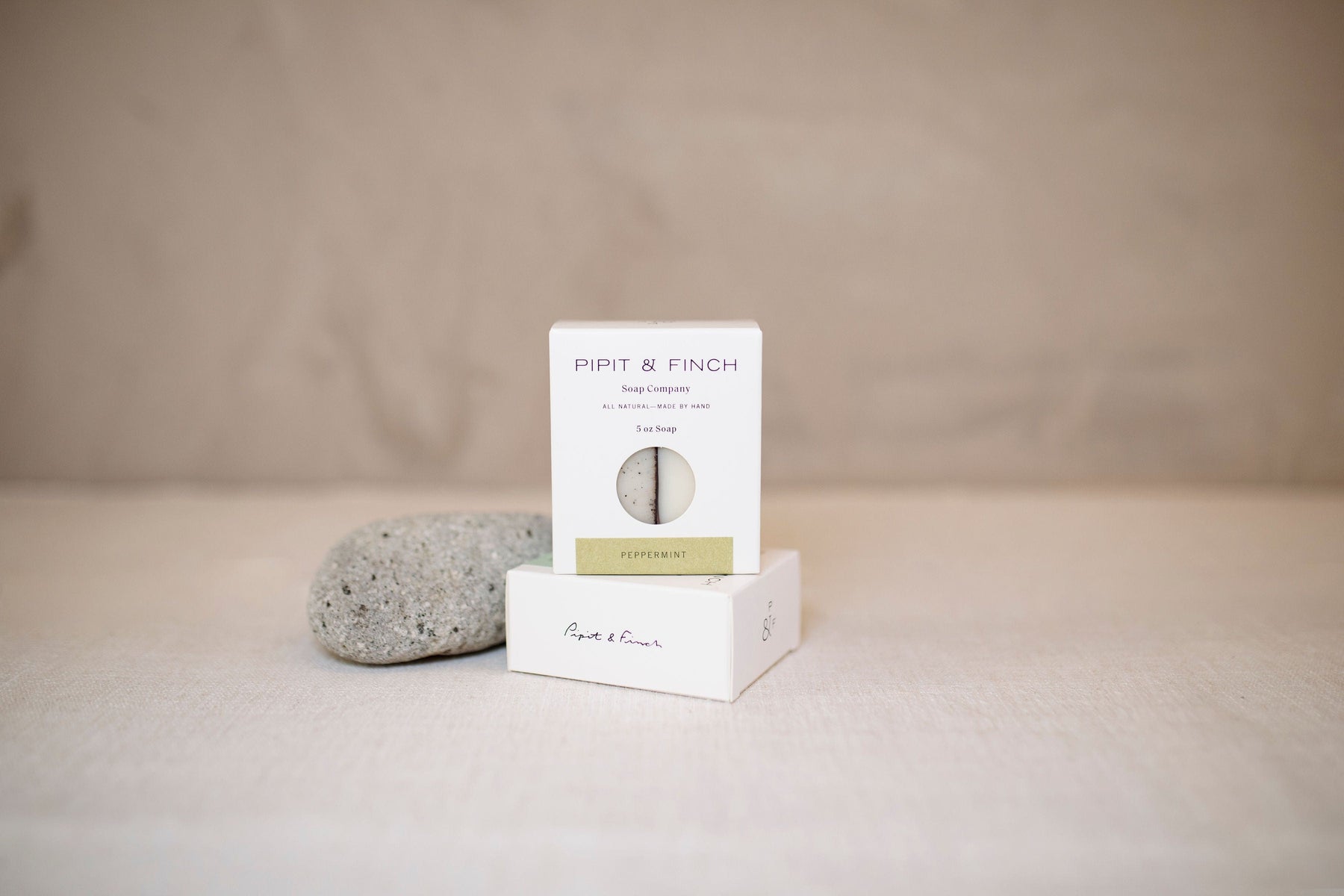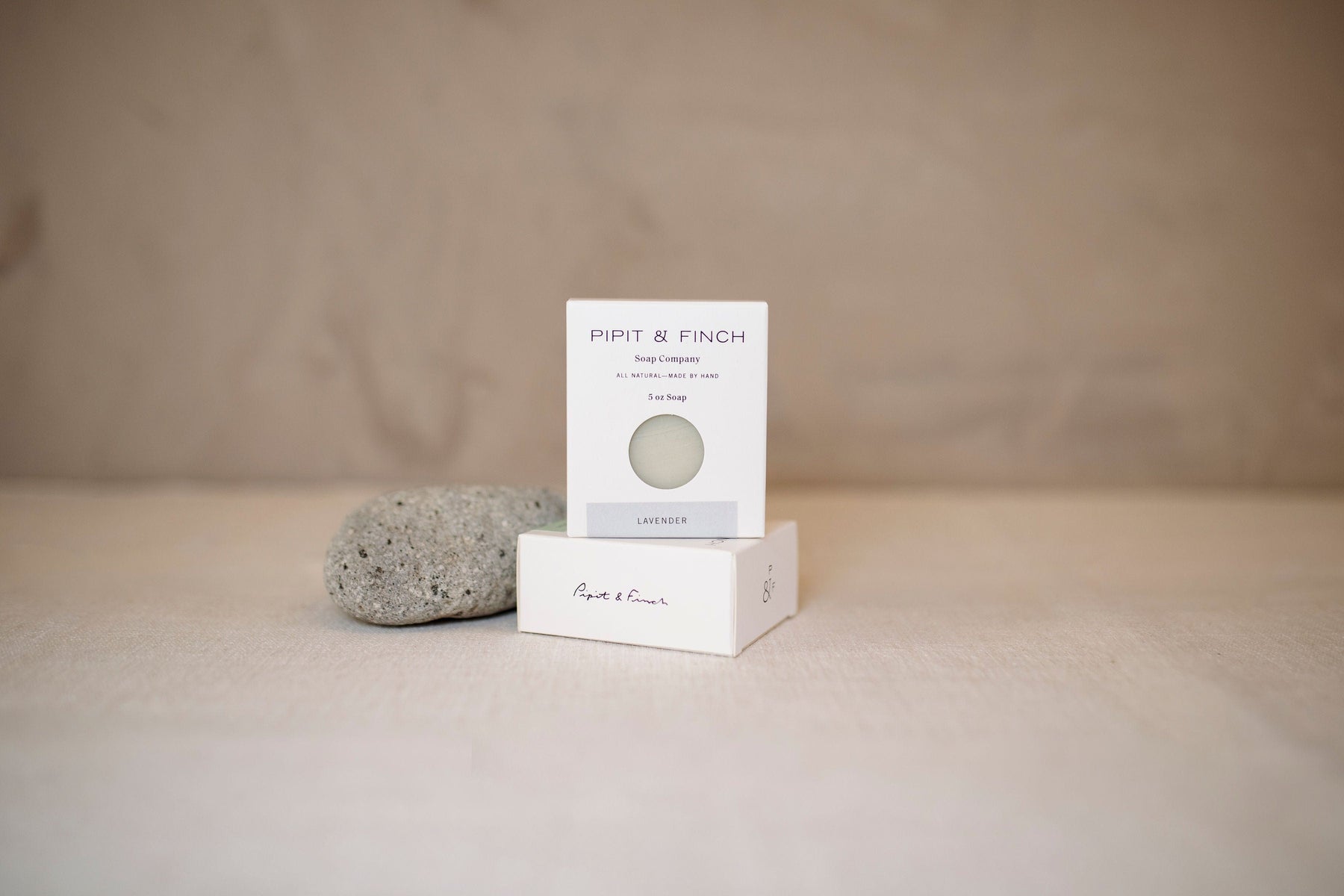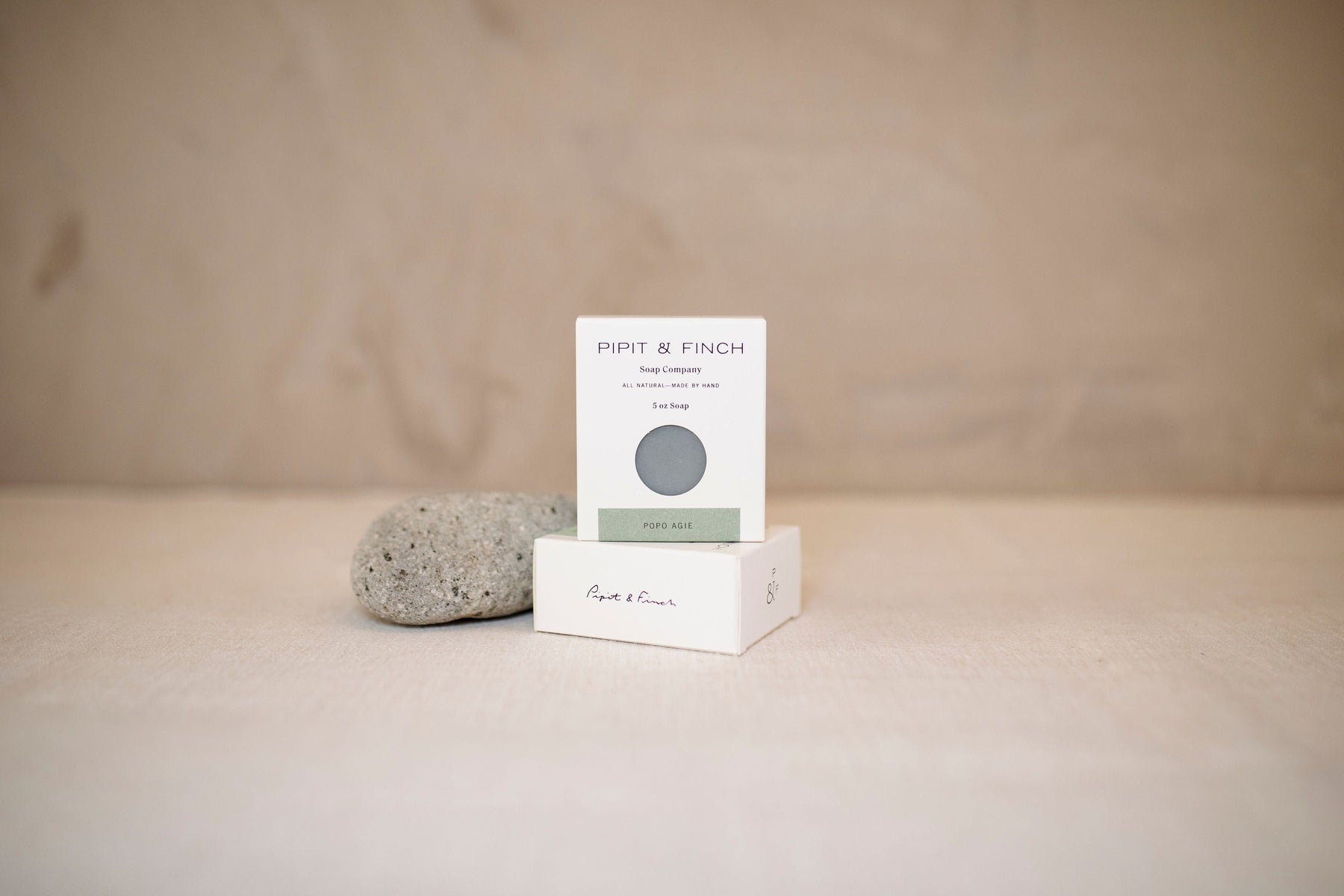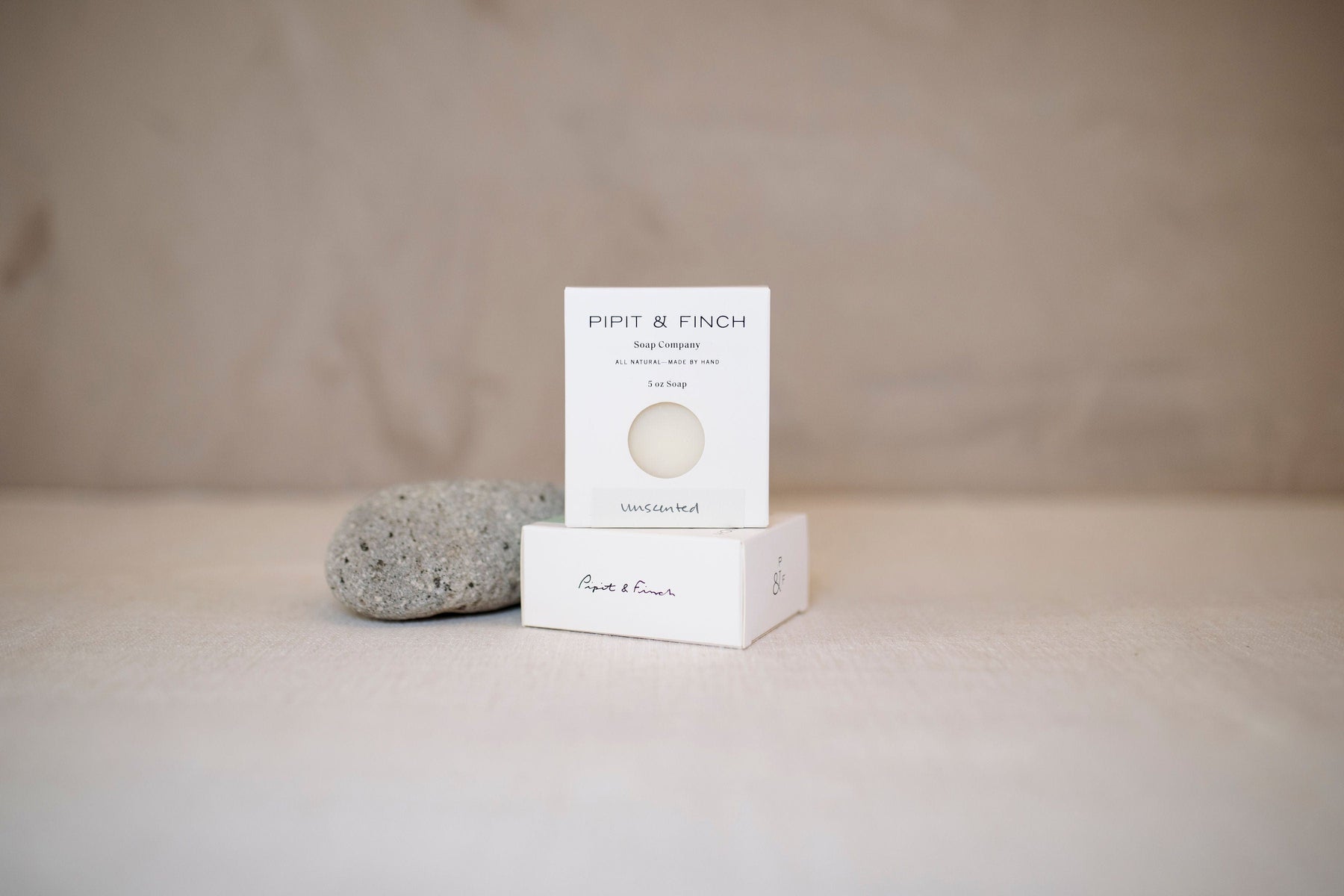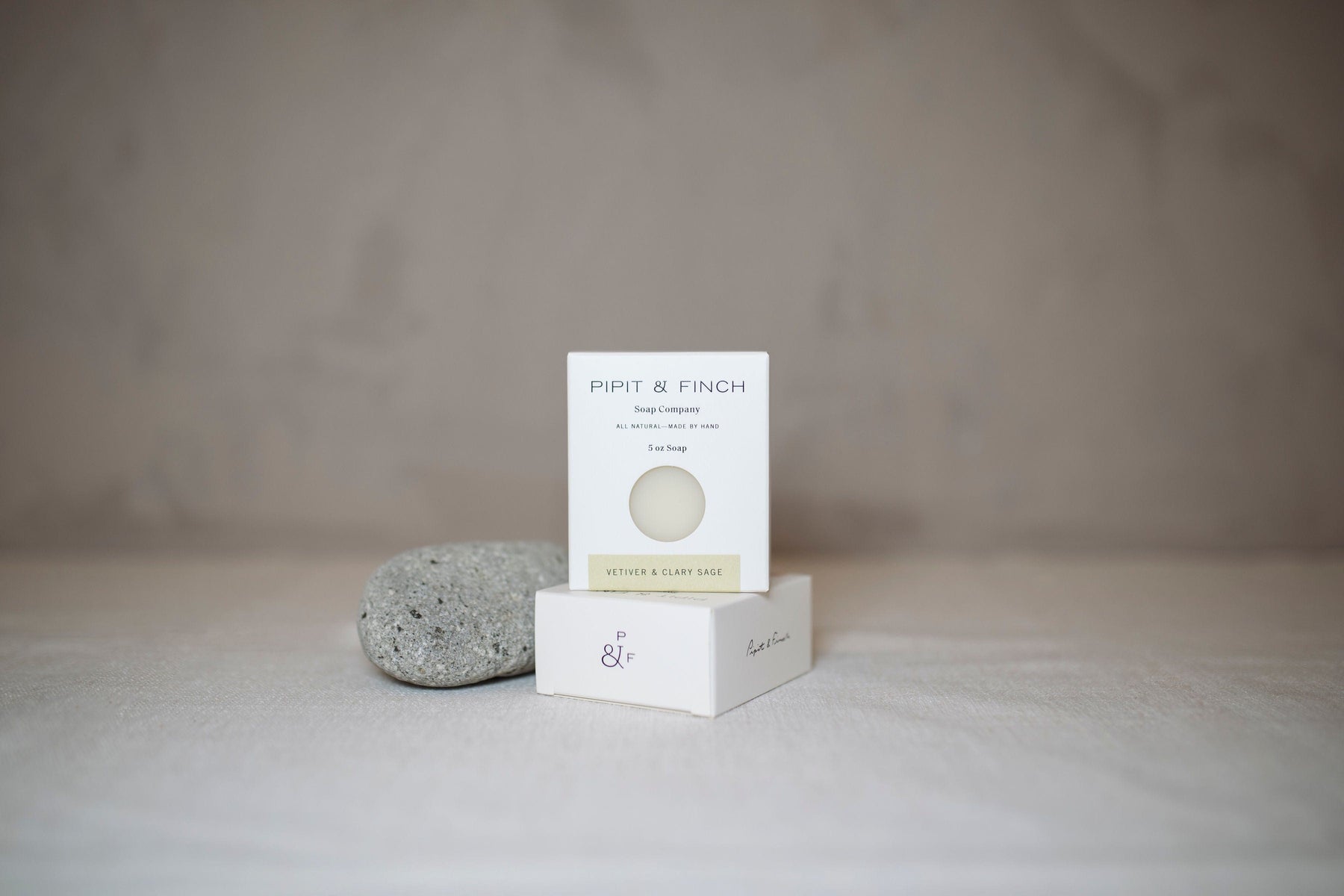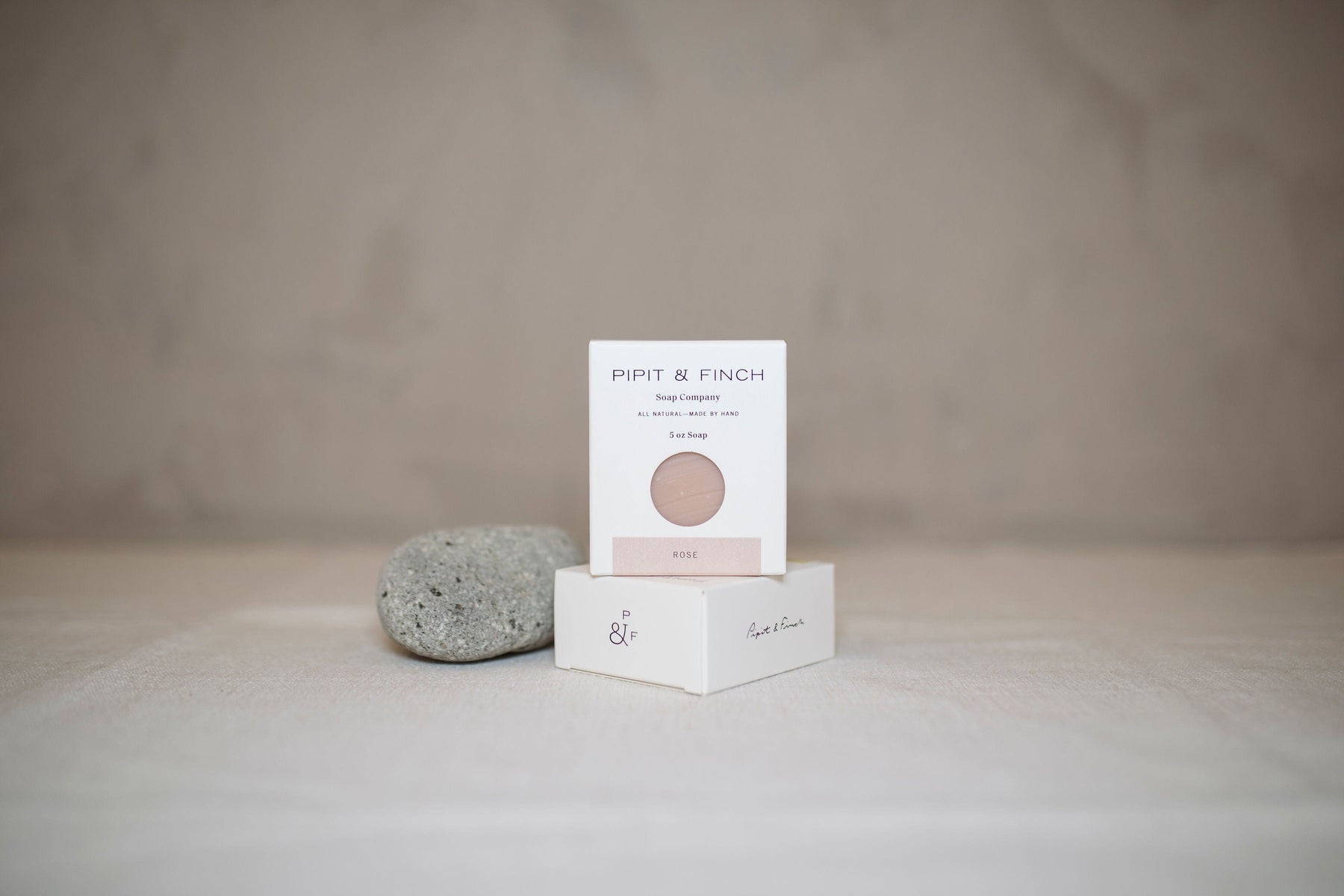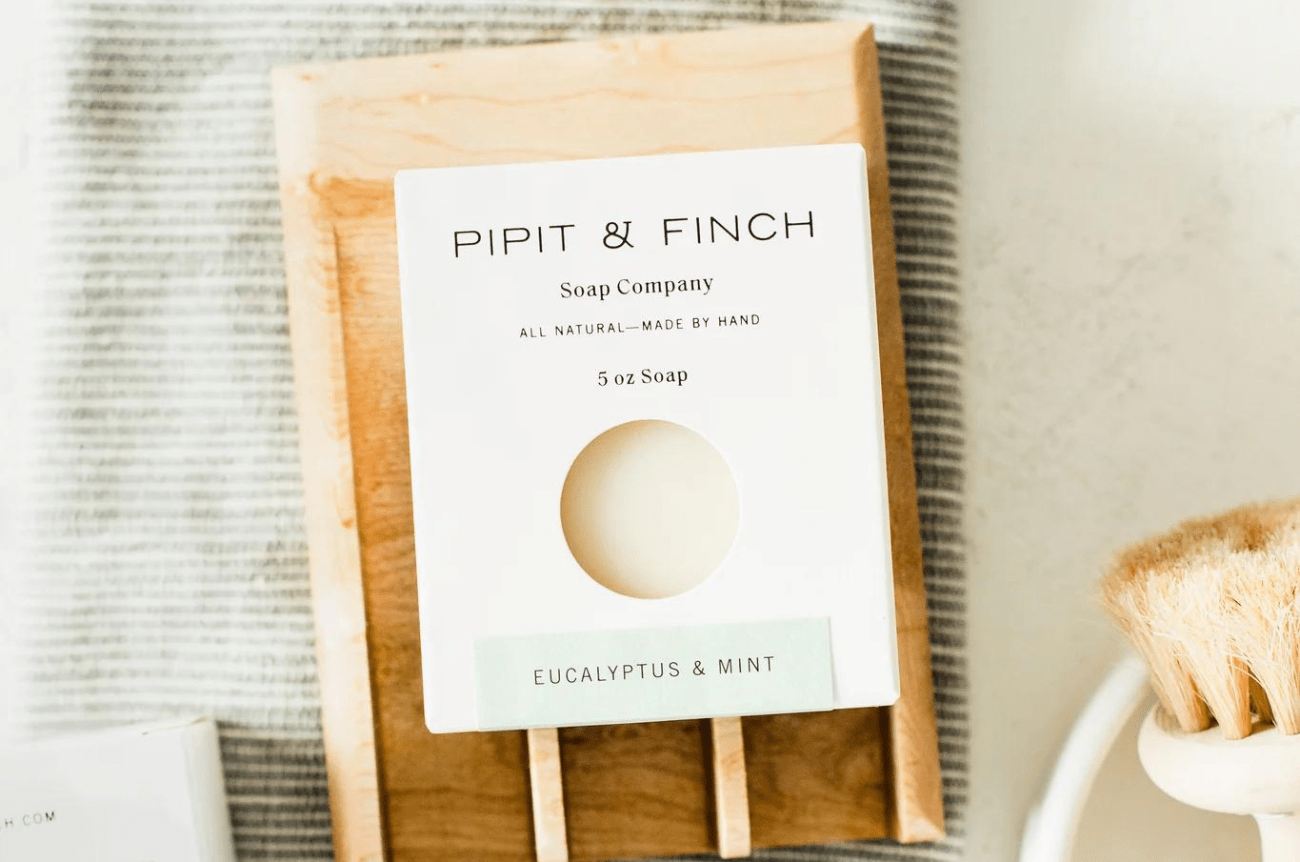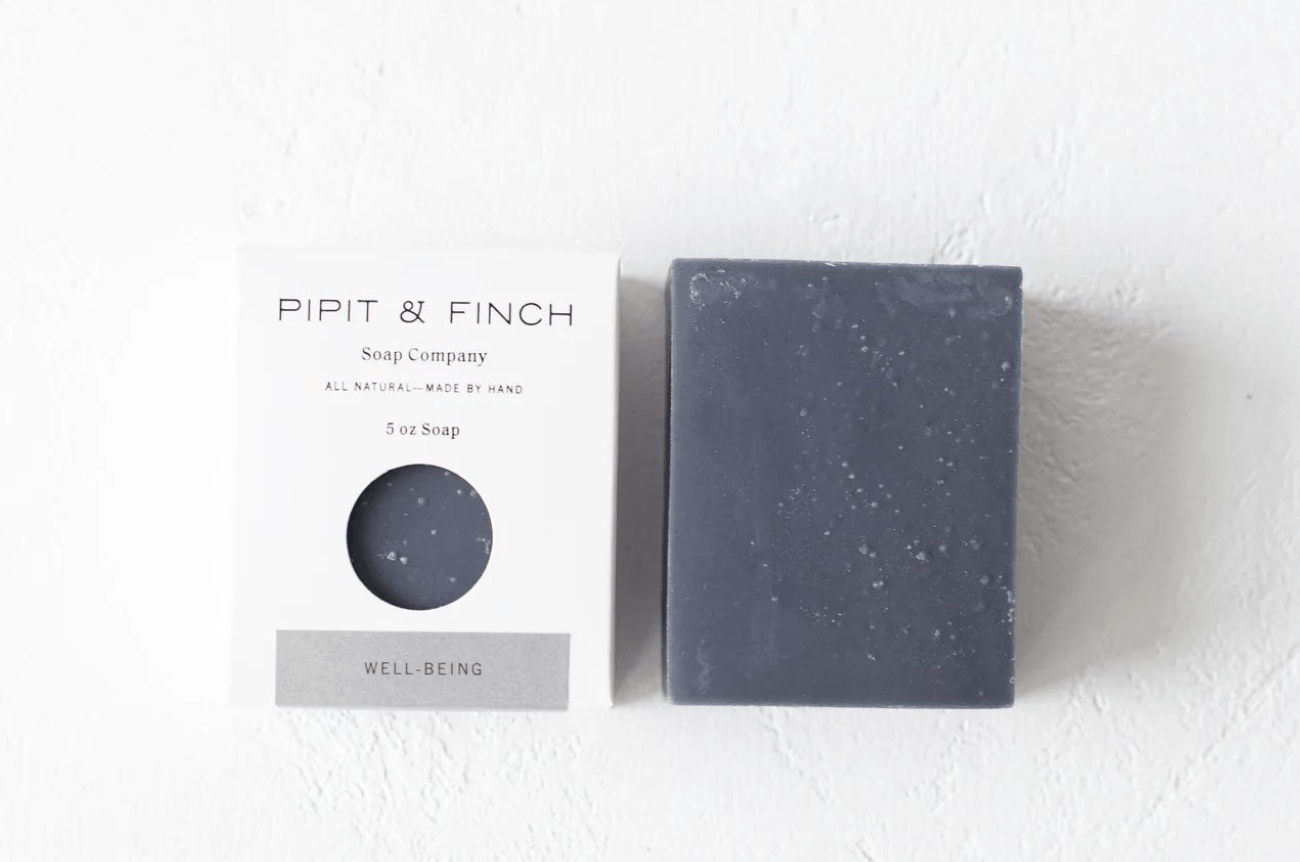 Description:
5oz handcrafted soap bar that creates a rich lather with suds that wash off and won't leave behind a funny film on your skin. Your skin will feel clean, nourished, and moisturized. 
Lovingly handcrafted in Reno, Nevada.
Made Of:
FIR WITH PINE RESIN:  Step into the forest without leaving the house when you use the Fir with Pine Rosin bar. Essential oils of juniper, fir, cedarwood, and lavender give this bar a grounding, evergreen aroma and the pine rosin will leave you feeling extra clean with natural cleansing and healing properties. Take this fresh, woodsy bar on your next camping trip, or keep it next to your sink to remind you of your favorite woodland adventures.
ROSE WITH PINK KOALIN CLAY FOR SENSITIVE SKIN: Geranium essential oil brings a light, rose-like scent. Rose kaolin clay gently cleanses, exfoliates, and absorbs excess oil while protecting normal-to-dry skin. This excellent choice for sensitive skin gently promotes blood flow to your complexion.
VETIVER + CLARY SAGE: Crafted by Pipit + Finch's founder to capture the spirit of Nevada in a bar of soap. Essential oils, of vetiver, clary sage, lavender, and a hint of patchouli give this bar an earthy, herbaceous, fresh, green scent. Described as smelling like a perfect, little cloud, this scent is an ode to The Silver State and one of Pipit & Finch's forever favorites.
LAVENDER WITH FRENCH GREEN CLAY: Treat yourself to a little bit of Provence in your palms. A lavender-scented classic perfectly suited for skin types that need to combat excess oil, the French green clay absorbs impurities for skin that's glowy, not greasy. Cleanse and exfoliate with that je ne sais quoi.
POPO AGIE WITH NATURAL INDIGO POWDER: This simple woodsy scent, reminiscent of the majestic outdoors, was named after the Popo Agie River in the beautiful Sinks Canyon outside of Lander, Wyoming. A tribute to the founder's hometown.
UNSCENTED FOR SENSITIVE SKIN: A delicate yet effective formula, this simple bar will calm and care for even the most sensitive skin. Fragrance-free and made from just saponified olive oil, coconut oil, castor oil, and shea butter. (Please note: the ingredient label says this bar contains natural pigments, clays, and essential oils. It does not.)
PEPPERMINT WITH COFFEE + COCOA: Like a strong cup of coffee, you'll want to reach for this bar any morning when you need a powerful pick-me-up. Coffee grounds exfoliate while peppermint's refreshing zing tingles your senses and your skin. Start your day right by deeply inhaling the peppermint, lathering up, and enjoying an invigorating shower with this zippy bar. A customer favorite!
EUCALYPTUS+MINT WITH BIODEGRADABLE JOJOBA BEADS: This invigorating bar will never leave your shower as your go-to for feeling fresh and clean. Made with an essential oil blend of eucalyptus, peppermint, spearmint, and tea tree, every morning you lather with this bar it will make you feel energized and ready to tackle the day. Biodegradable jojoba beads provide moderate skin exfoliation.
WELL BEING WITH ACTIVATED CHARCOAL: For days when you can't make it to the spa, use Well-Being soap to feel like you did. This luxurious, uplifting scent is crafted from lavender, clary sage, bergamot, grapefruit, lemon, and spearmint essential oils. Activated charcoal powder provides mild exfoliation. 
Use:
Lather, wash, rinse! 
Packaging:
Recyclable box