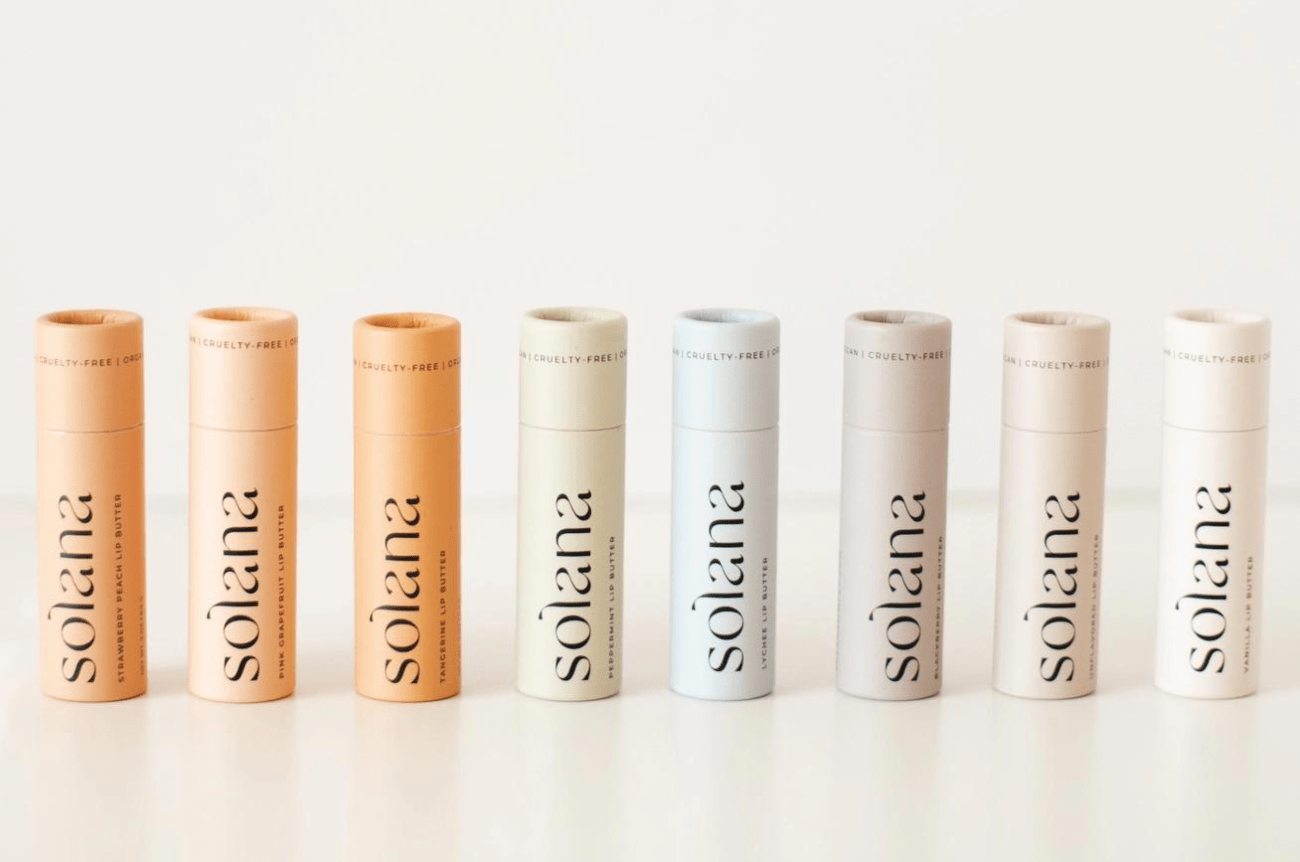 Description:
Our Eco Lip Butter will change your life. Skin-loving, vegan, cruelty-free, and clean AF. Made with 100% certified organic ingredients. Untinted. Safe for use on sensitive skin, children, and pets.
Packaging: 0.3 oz eco-friendly paper tube
Maker: Solana. We are woman-owned and radically clean. We make and sell non-toxic home and body products in sustainable packaging.
End of life: Our sustainable paper tube is lined with a plant-based, wax paper lining that is fully compostable and biodegradable. Simply remove any lip butter from the inside of the tube and compost the packaging.
Ingredients & EWG scores:
Carnauba wax* - EWG 1
Castor oil* - EWG 2
Sunflower seed oil* - EWG 1
Mango seed butter* - EWG 1
Coconut oil* - EWG 1
Flavored Eco Lip Butters also include certified organic flavor oils.
*Certified Organic ingredients