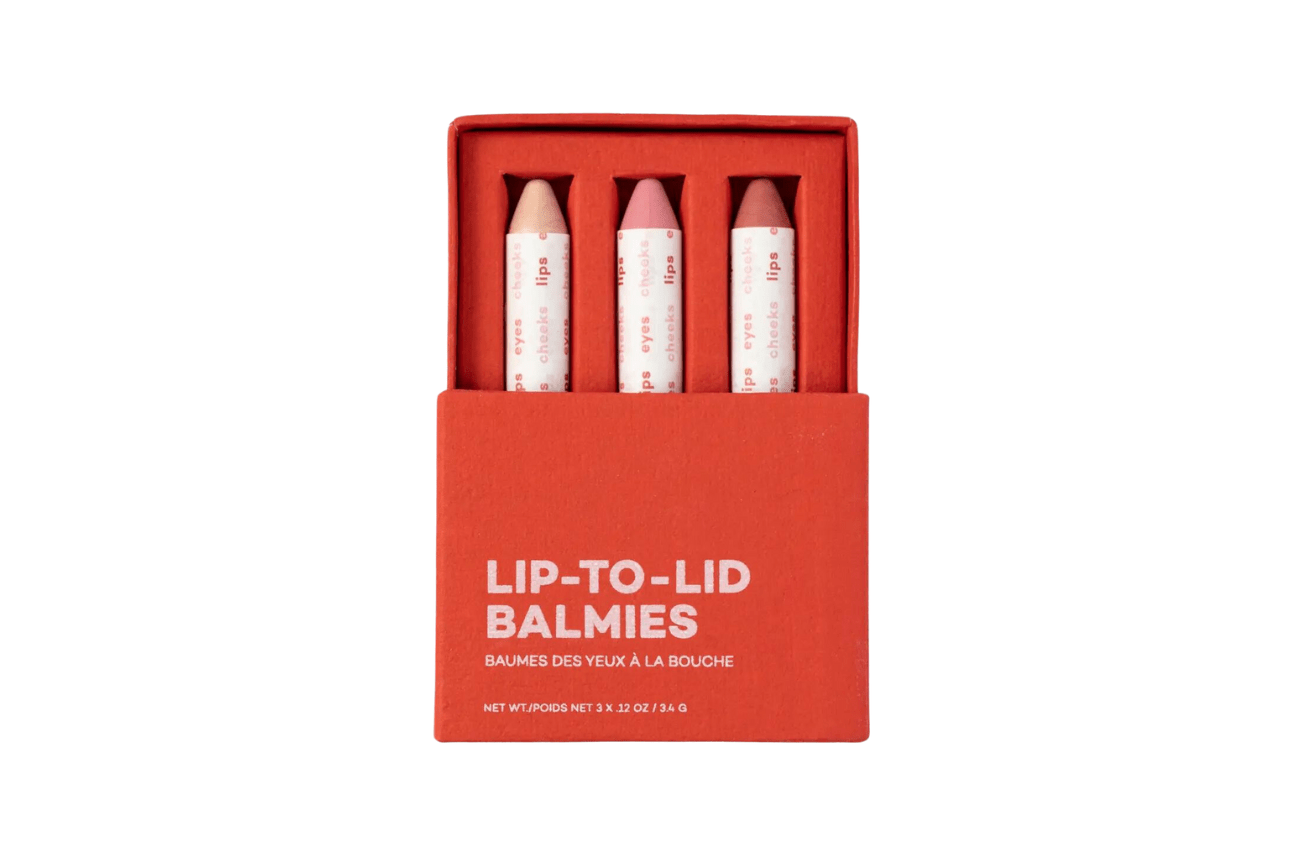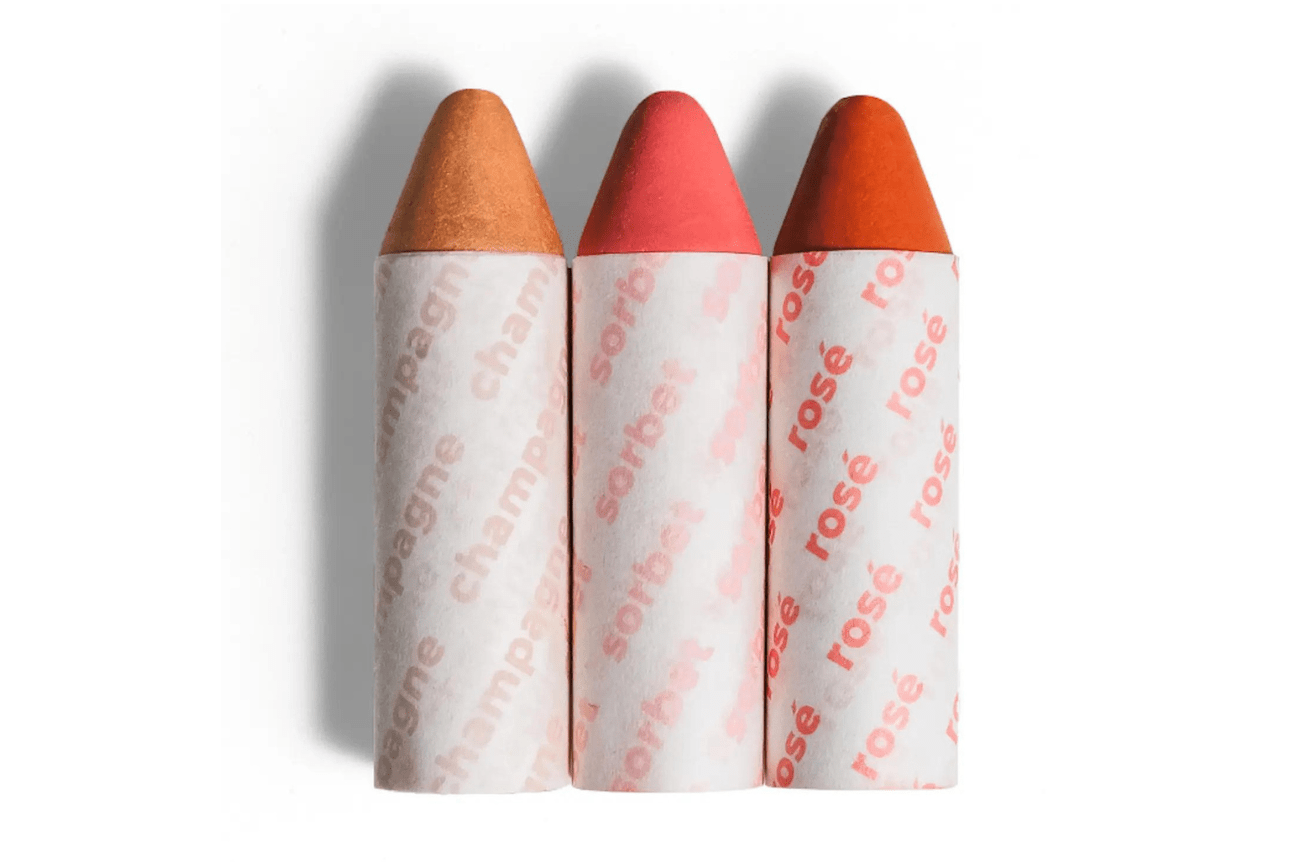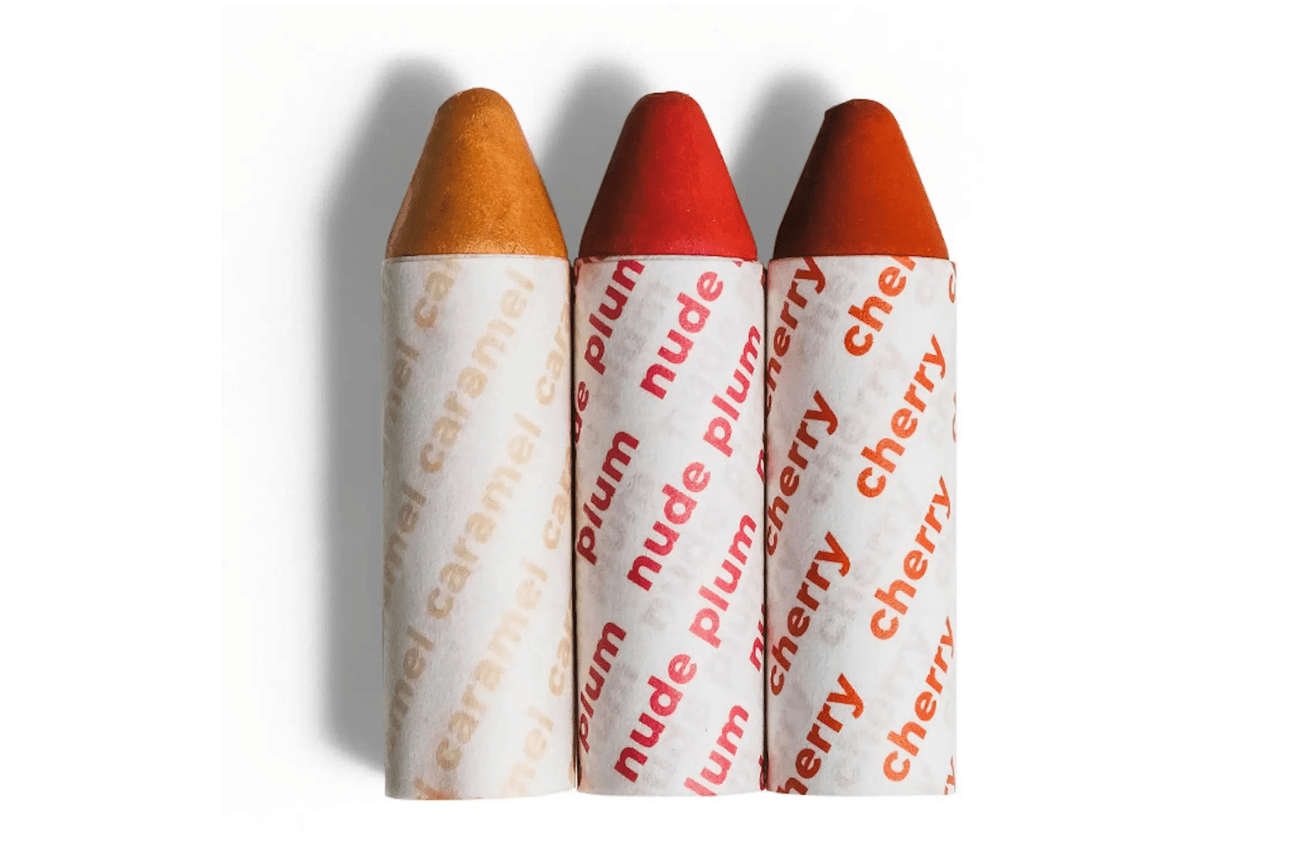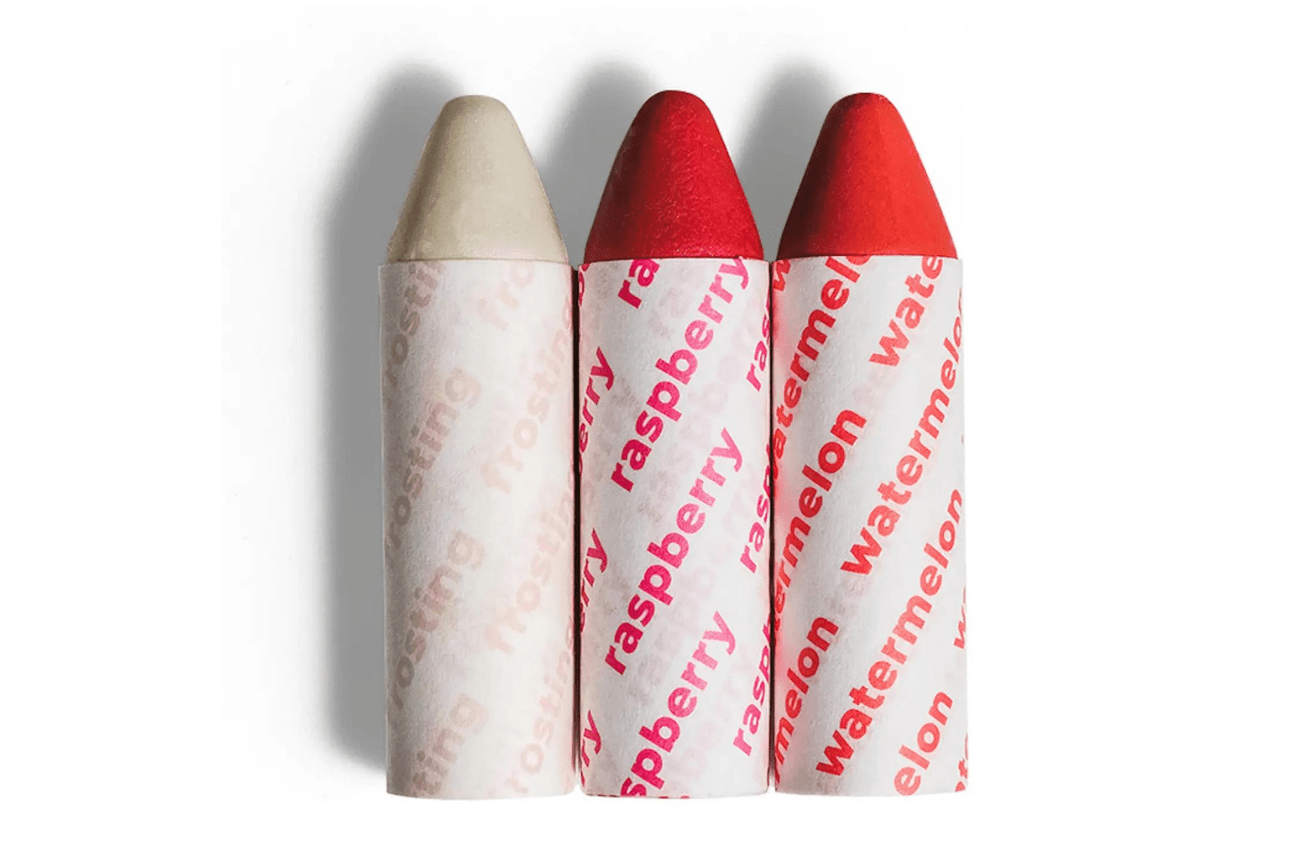 Description:
A plastic free, multi-use crayon for eyes, lips and cheeks. These crayons nourish and hydrate skin like a balm thanks to oils and antioxidants such as hemp and plum oil. Packaging is zero waste, which means they won't end up in a landfill. Just tear crayon paper as you go and recycle the paper-made carrying case when finished.
Cotton Candy Skies is soft, rosy nudes to lighten the mood.

Of the Earth is desert spice and warm, earthy blush tones.
Out of Office is an electric berry meets watermelon pop.