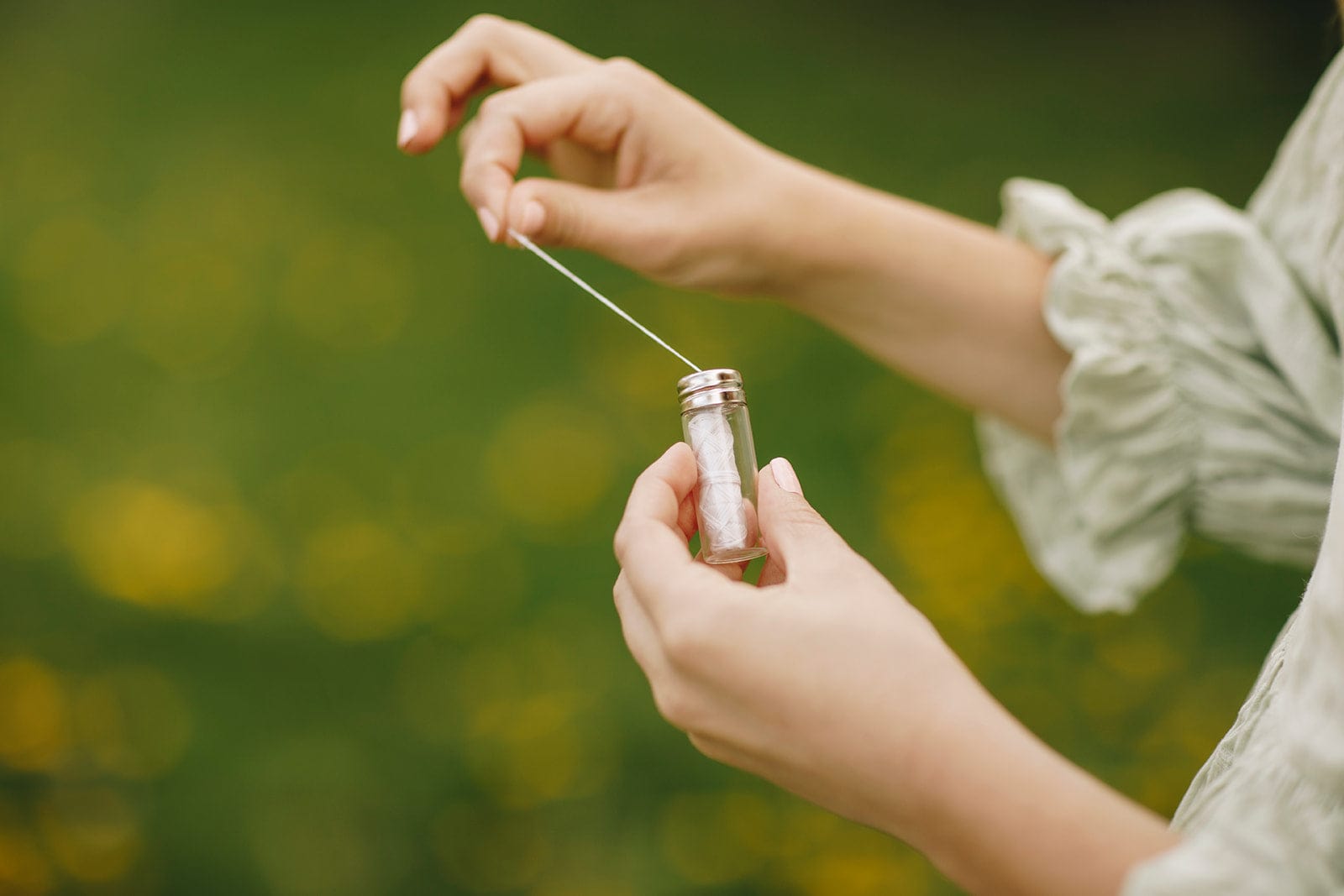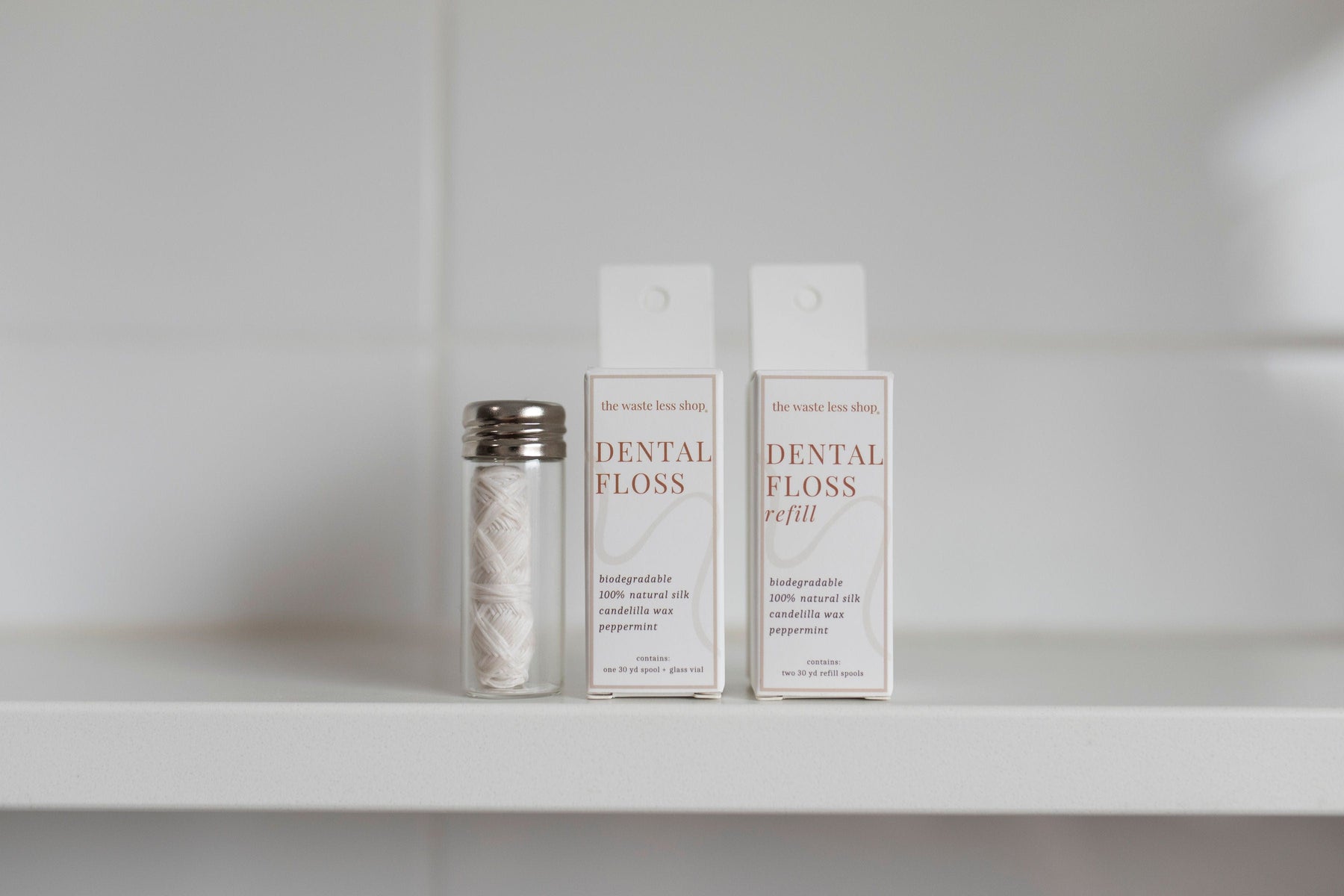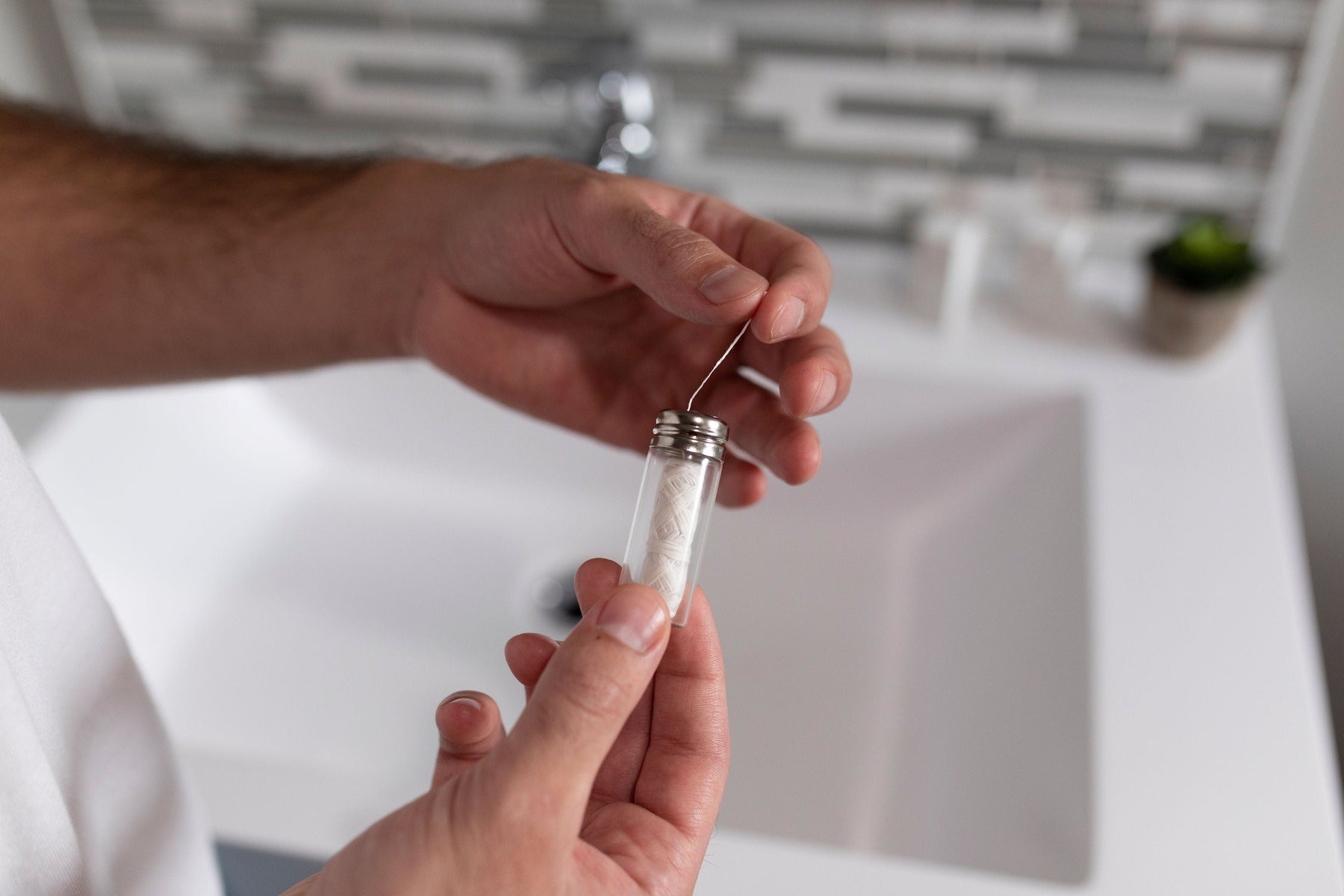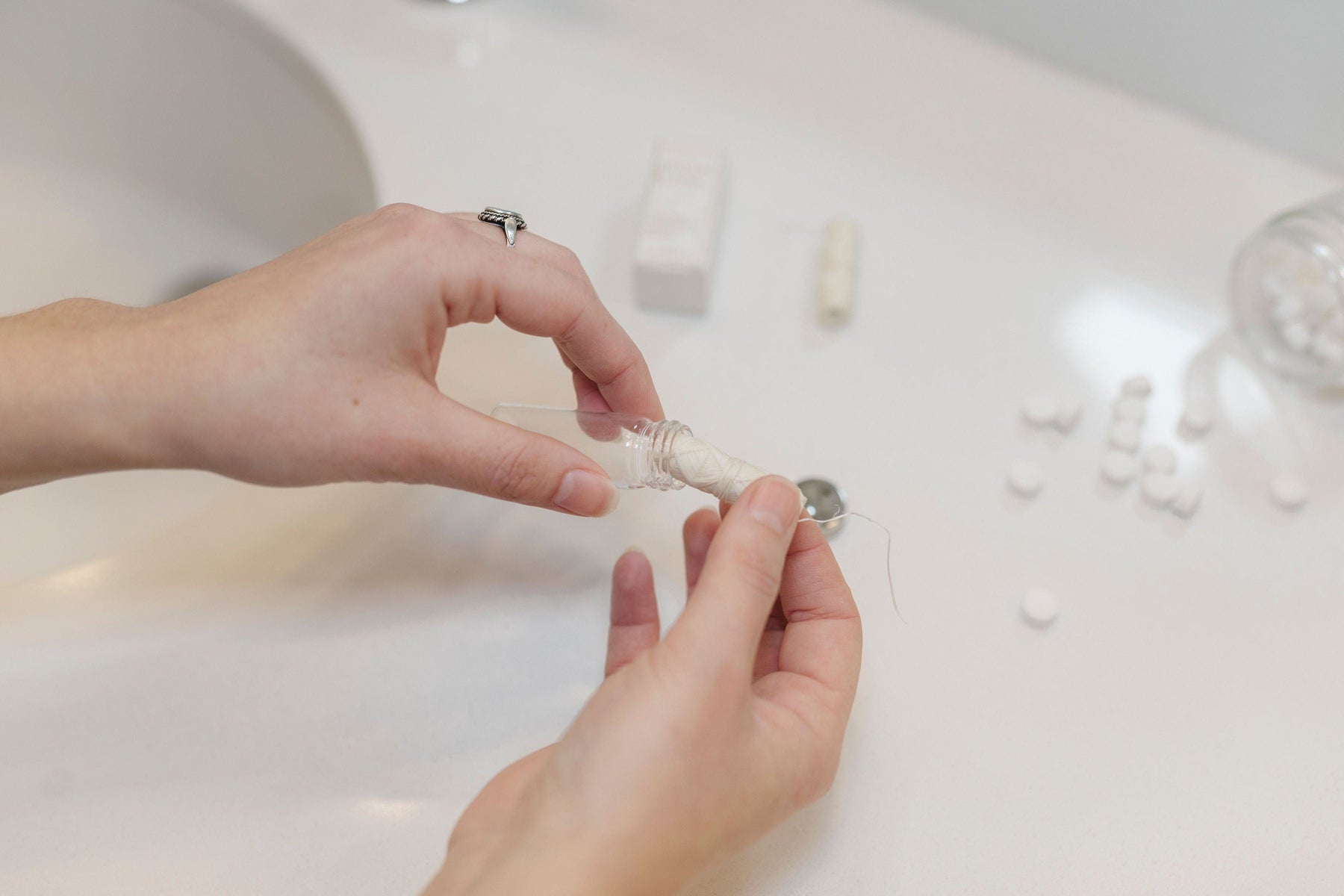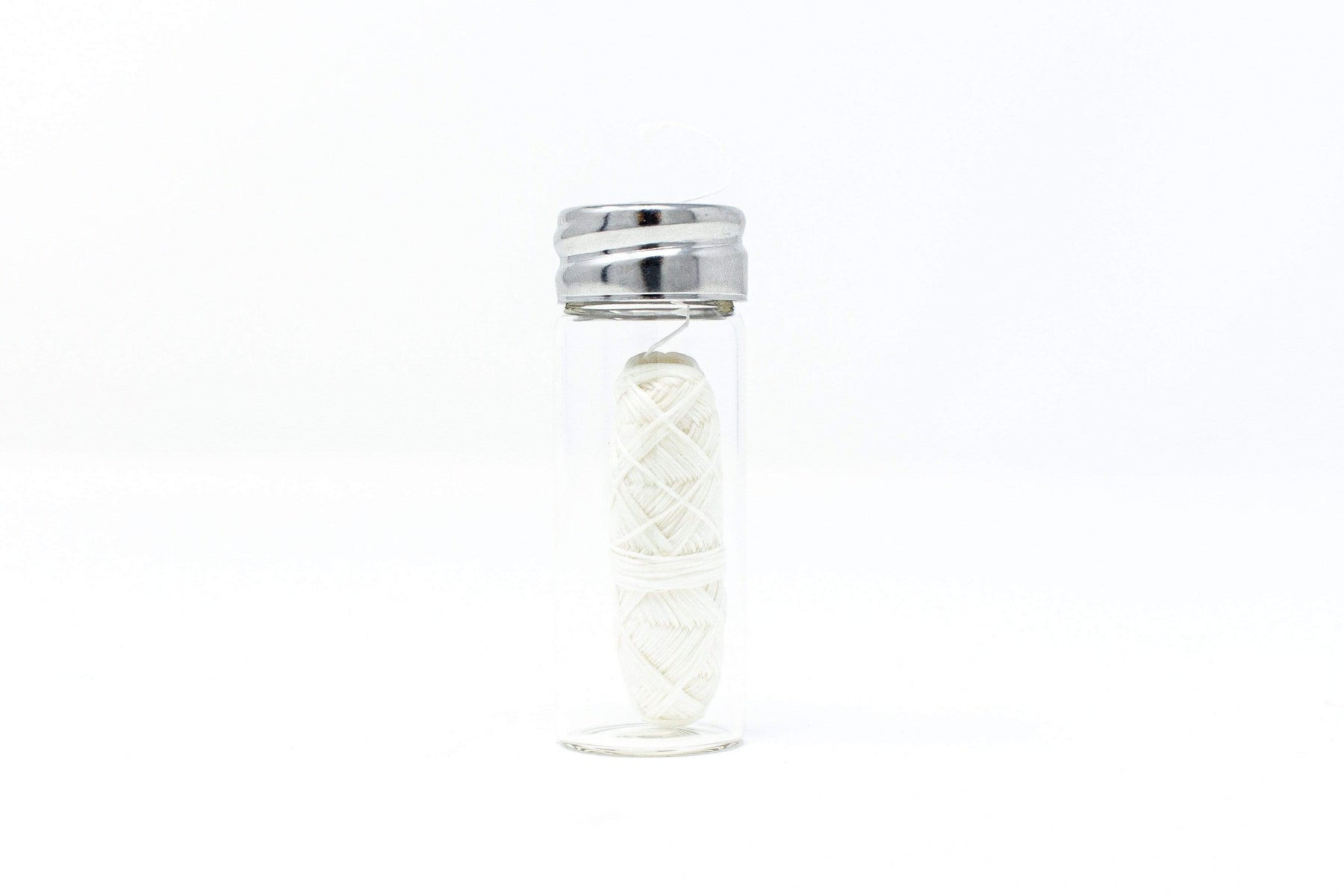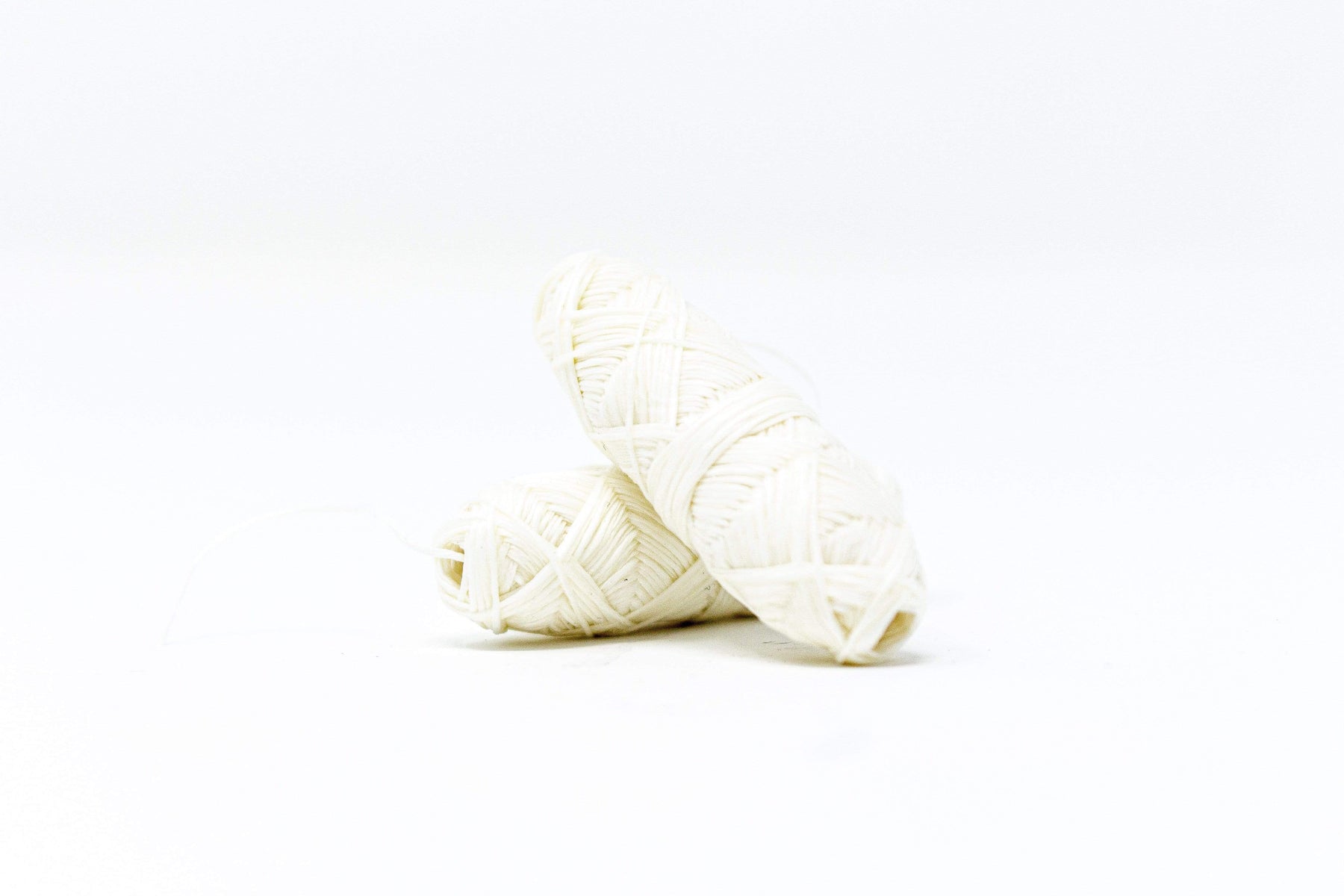 Description:
Developed by a dental hygienist and crafted with strong, biodegradable silk, this floss is refillable and plastic-free - giving you the confidence to maintain a radiant smile without compromising your principles.
Made Of:
100% natural silk floss with candelilla wax and peppermint essential oil. 
Use:
Wrap about 18" of floss (about from your wrist past your elbow) around your index fingers and thumbs leaving about an inch of space between your hands. Gently insert floss between the contacts of your teeth and hug up and down around the front and back surface of the tooth. Use a clean section of floss between every tooth and don't forget to visit your dentist for maintenance cleanings. Order refills and re-use your glass vial for years!


Packaging:
 100% post-consumer kraft paper box, glass container, stainless steel cap
Disposal: 
Please compost your used floss. Our glass container can be re-used for a lifetime or repurposed or recycled. Please recycle our refill box.