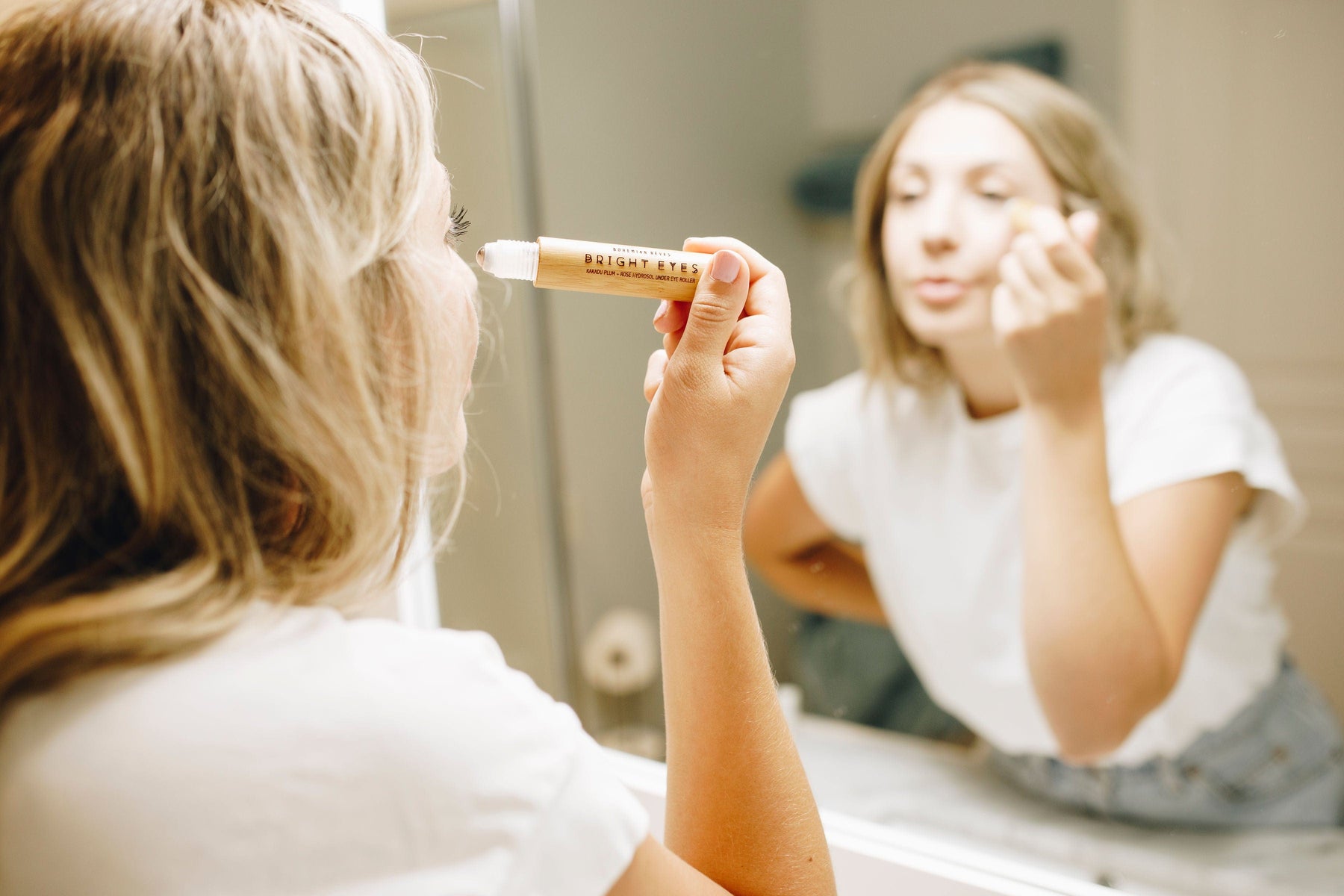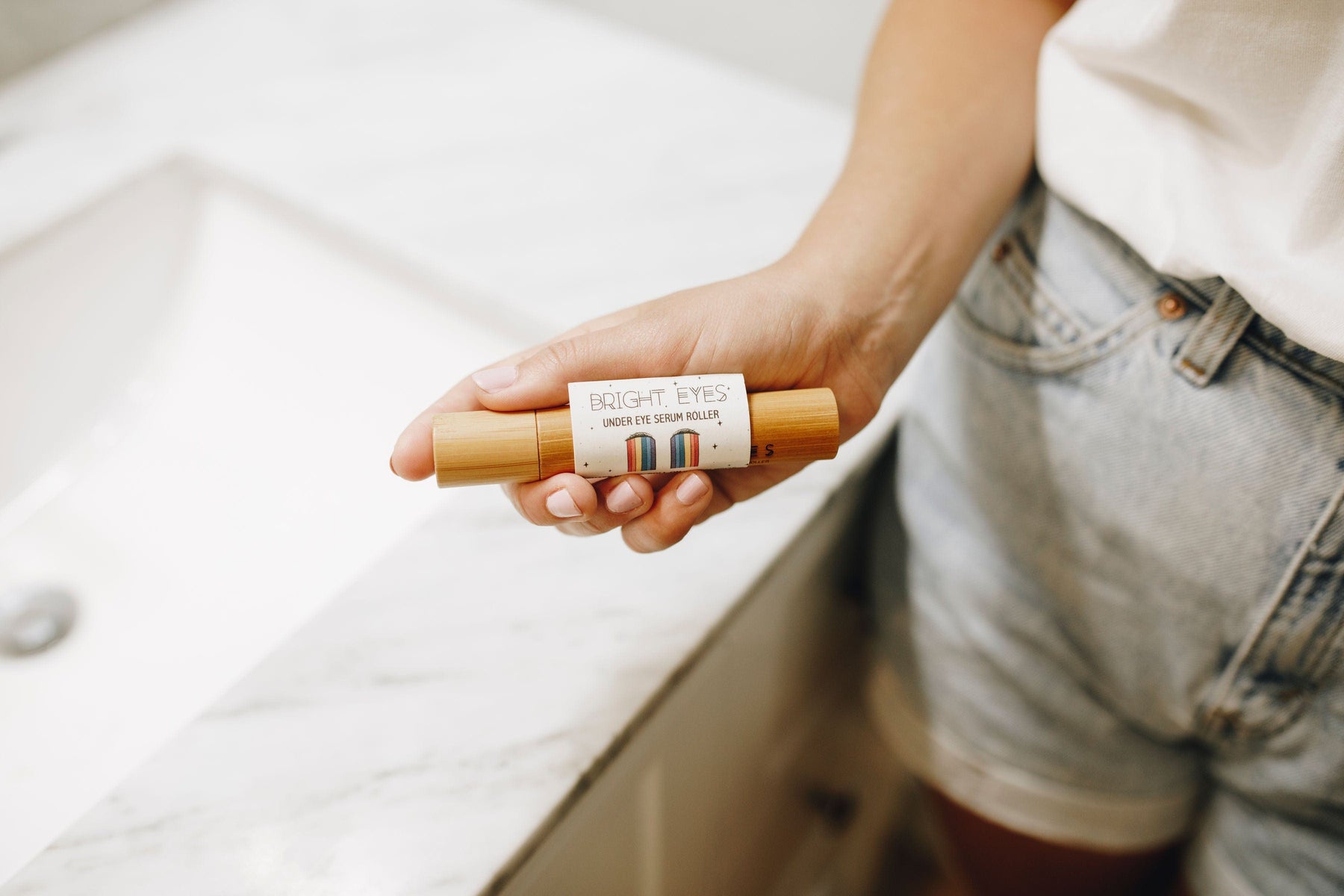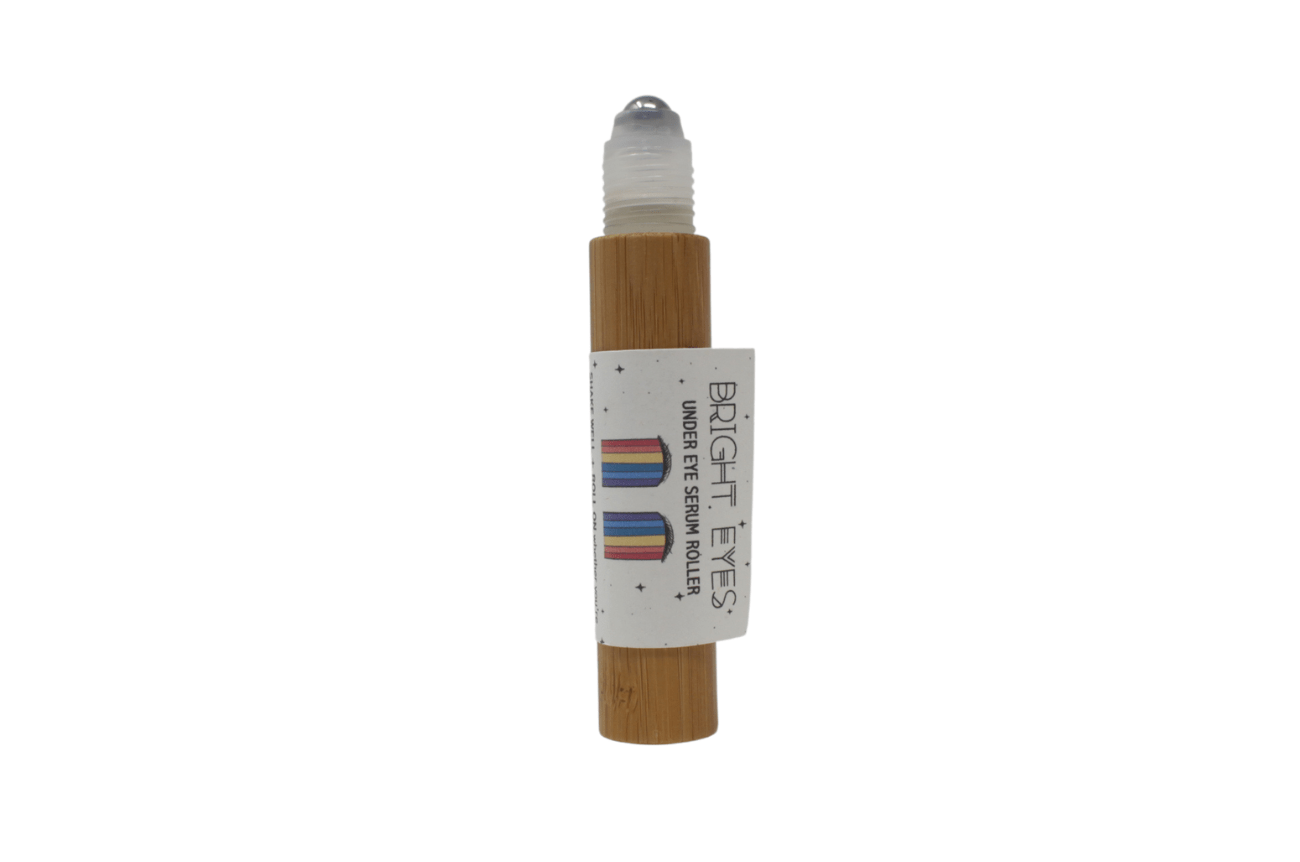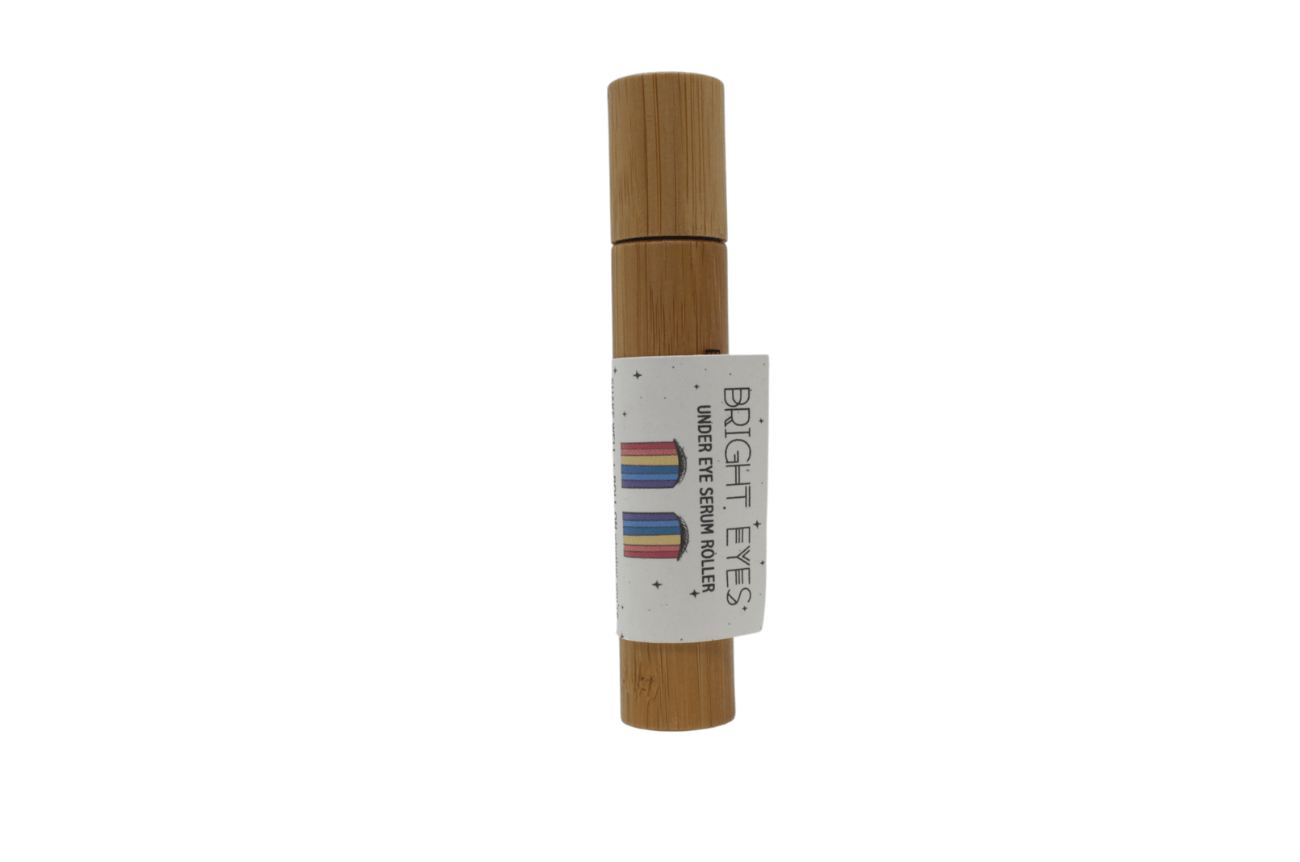 Description:
Addressing all your needs at once while instantly awakening and depuffing. Banishdark circles, contour, tighten or brighten this one potent serum has you covered. Lightweight with rose water, aloe, kakadu plum, vit C & algae extract.
Made Of:
*Cucumber seed extract is rich in antioxidants and vitamin C, B and E. This extract is key for alleviating inflammation, redness, puffiness and lending a silky feel to visibly smooth under eye texture.
*Argireline is made up of peptides and acts similar to Botox in the way it relaxes facial muscles in order to stop eye wrinkles and ease dark under eye circles, enlarged pores, and sun-damaged skin.
*Algae extract gently smoothes and reduces the appearance of dark under eye circles.
*Hyaluronic acid - retains deep moisture for hydrated, youthfully plump skin.
Use:
Cleanse skin, shake well, roll serum under eyes 1-2x/daily

Packaging:
None