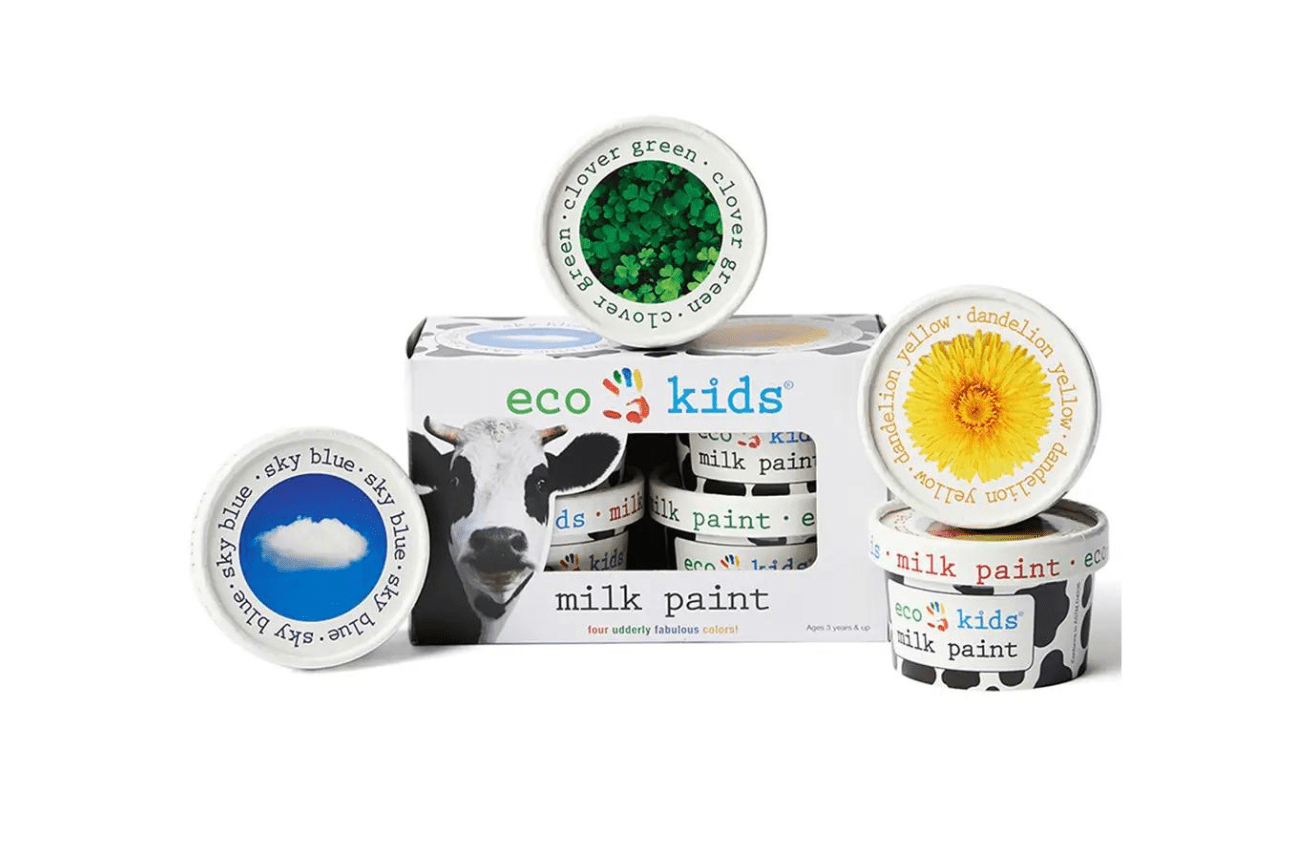 Description:
Eco-kids poster paint is safe and simple to use. Just add water to our carefully formulated powdered milk and mineral pigments to create opaque, quick drying water-soluble paint. It's environmentally friendly and emits no noxious vapors or toxic residue.
Four colors are included: dandelion yellow, grass green, sky blue and sunset red.
Directions:
Mix the powdered finger paint base with an equal amount of water to create a silky smooth liquid paint. Mix only what is needed for a single use, though excess unused liquid paint can be safely stored covered in the refrigerator for a day or two.
Ages 3 and up.