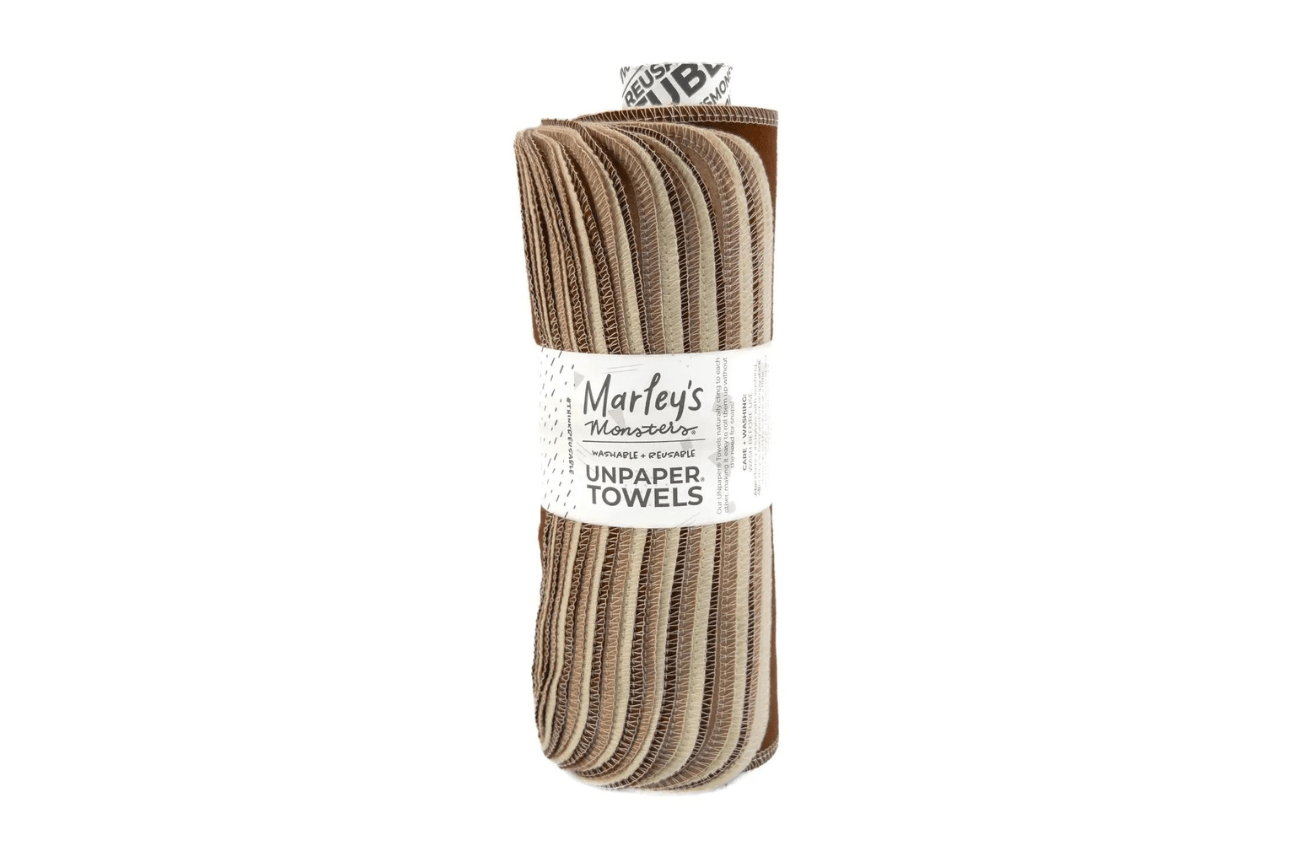 Description: 
UNpaper® Towels are the perfect swap for disposables. These towels are single ply 100% cotton flannel. Edges are serged for durability and to prevent fraying. 
Comes pre-rolled on cardboard tube, can be used on any paper towel holder.
Includes: 
24-Pack of UNpaper® Towels 
Kraft cardboard roll 
Packaging:
Paper label with custom instructions on how to reroll your roll!