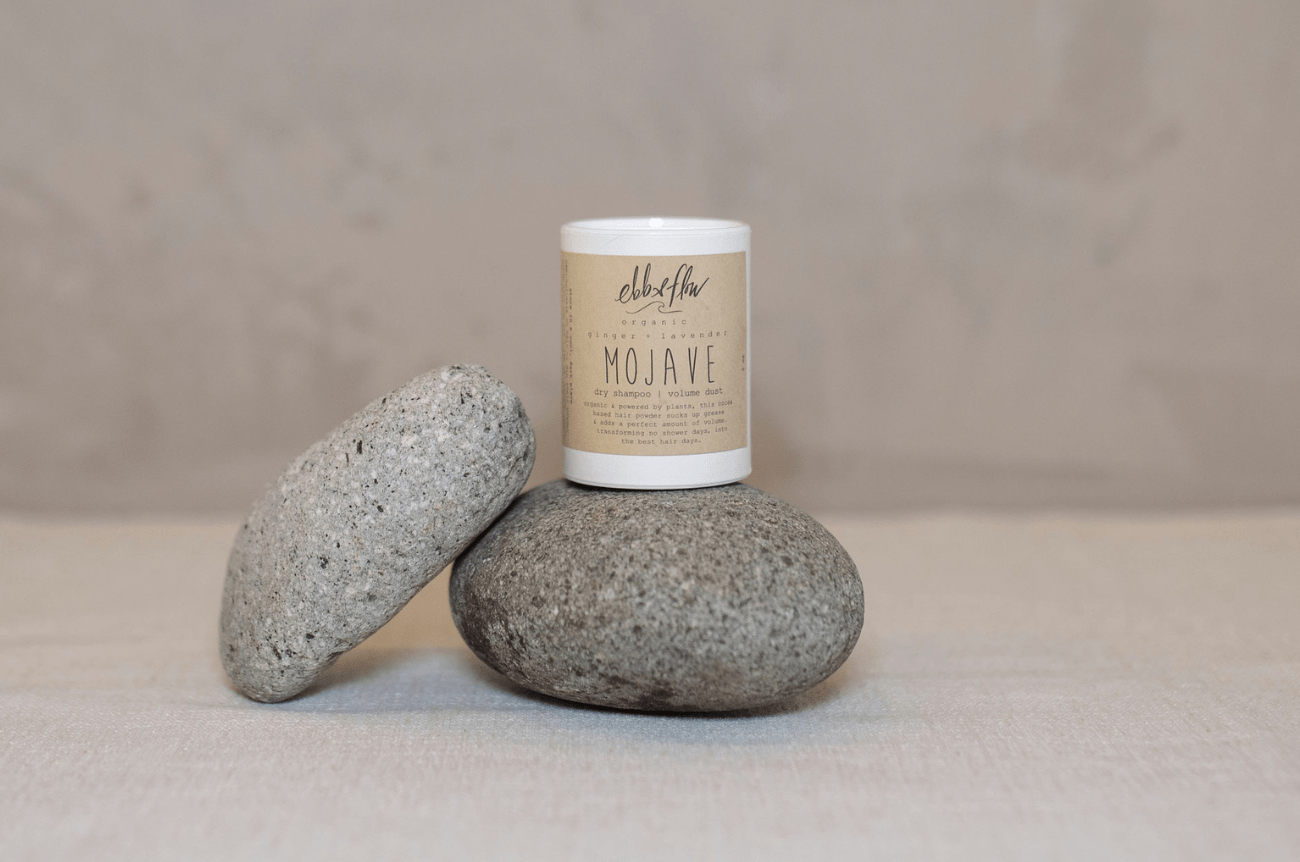 Description:
Our ginger, lavender, & patchouli volume dust + dry shampoo

organic and powered by plants + earth clay; this cocoa based hair powder sucks up grease & adds a perfect amount of volume. transforming no shower days, into the best hair days. 

we use cocoa powder as a base so it blends in with your hair better than a white dry shampoo,  nobody needs white mystery powder in their hair ~ this formula is about as natural as they come, ditch that aerosol! 
 
Use:  
sprinkle on hair or dip small powder brush into the jar + tap off excess. apply to hair at oiliest sections and rub into roots of dry hair with fingers or brush. can be used before or after styling. comb or shake out excess. 
2oz
Ingredients:
all certified organic ingredients of cornstarch, cocoa, ginger root powder, bentonite clay, patchouli essential oil, & lavender essential oil