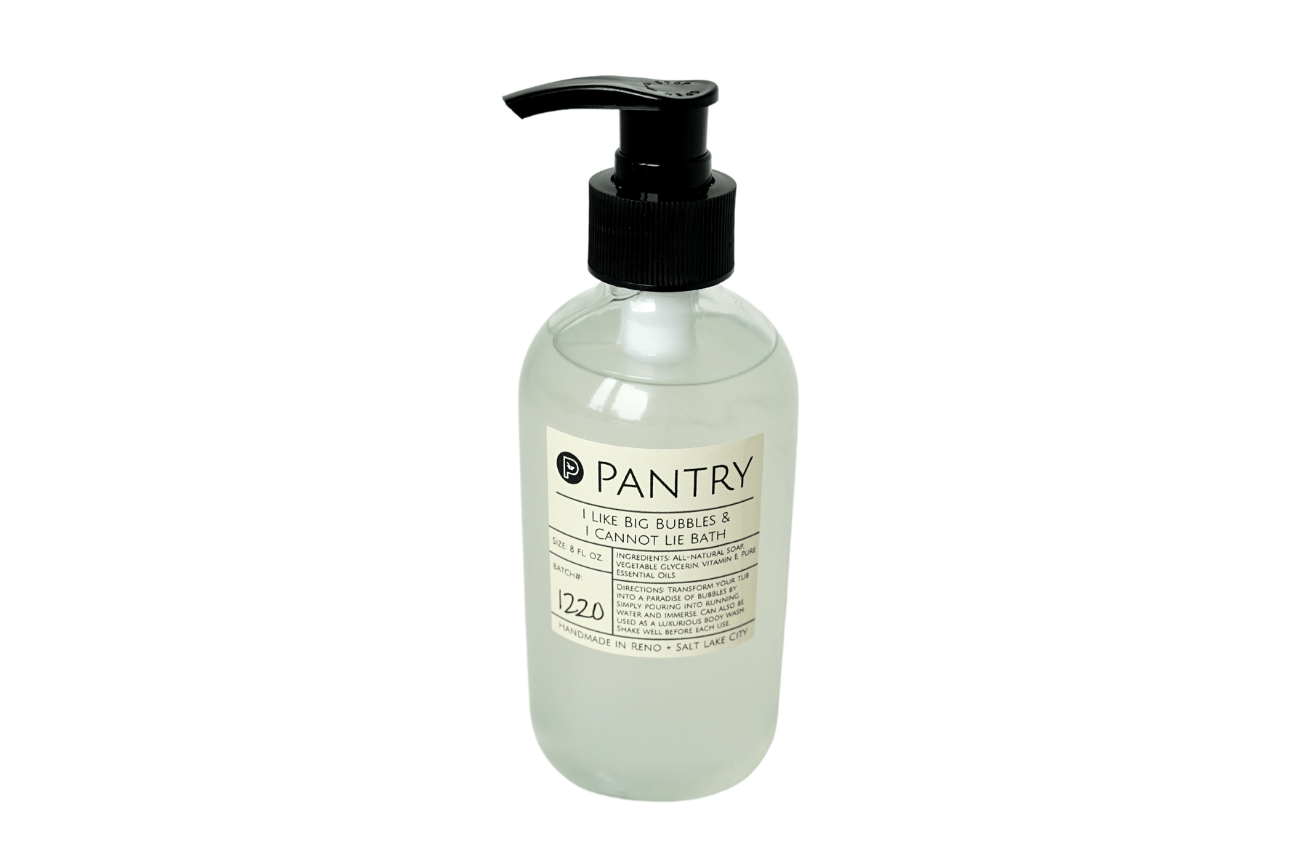 Description:
Satisfy your love and need for big bubbles with Pantry's all-natural bubble bath. Loaded with vegetable glycerin to guarantee bubbles maximus.
Handmade and hand-tested in small batches in downtown Reno, NV
Vegan | Vegetarian | Gluten-Free | Cruelty-Free
Made Of:
Plant-based soap, vegetable glycerin, vitamin e, distilled water, lavender, eucalyptus, ylang ylang, lemon and sandalwood essential oils.
Use:
To use, simply dispense desired amount into running bath water and immerse yourself. May also be used as a luxurious body wash.
Packaging:
8 oz pump container
Disposal:
Reuse and refill container in store!