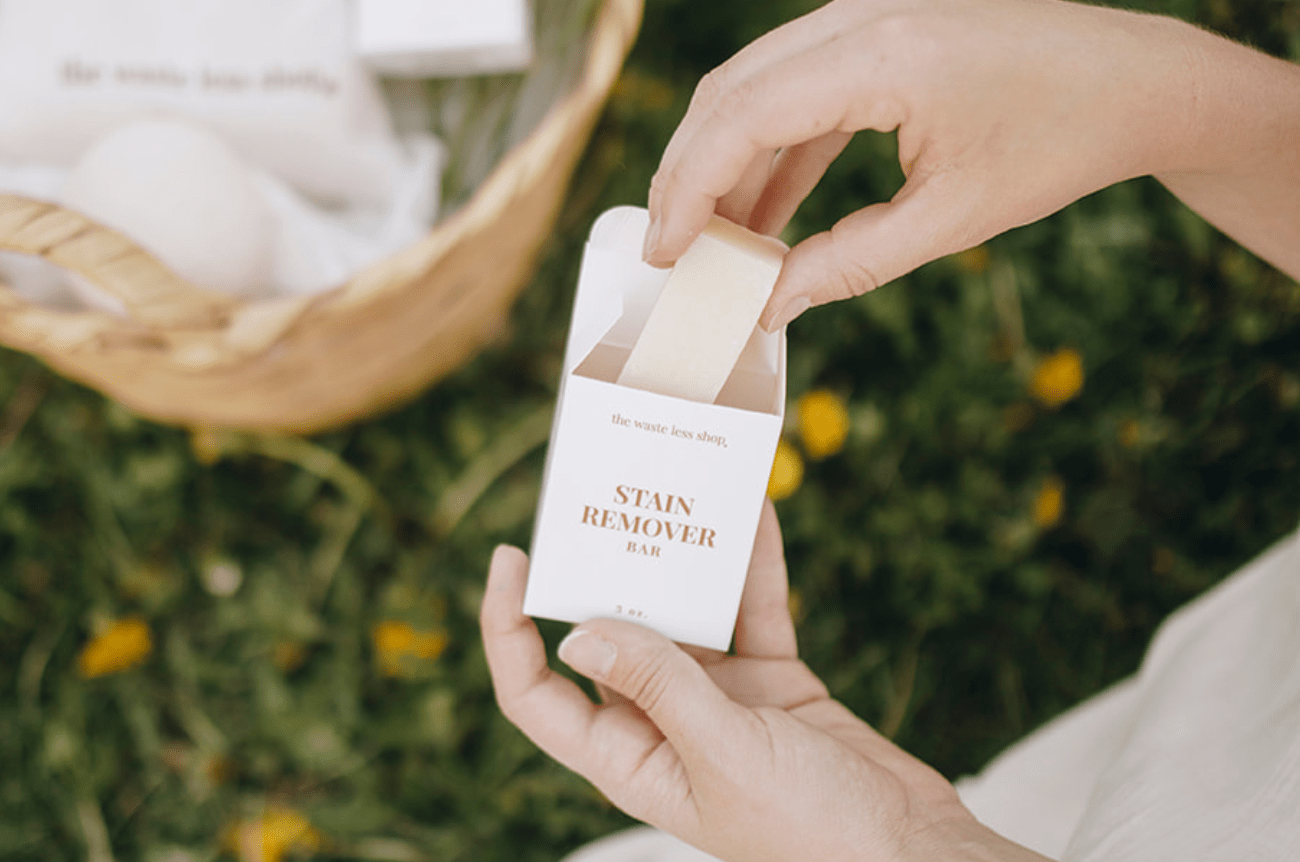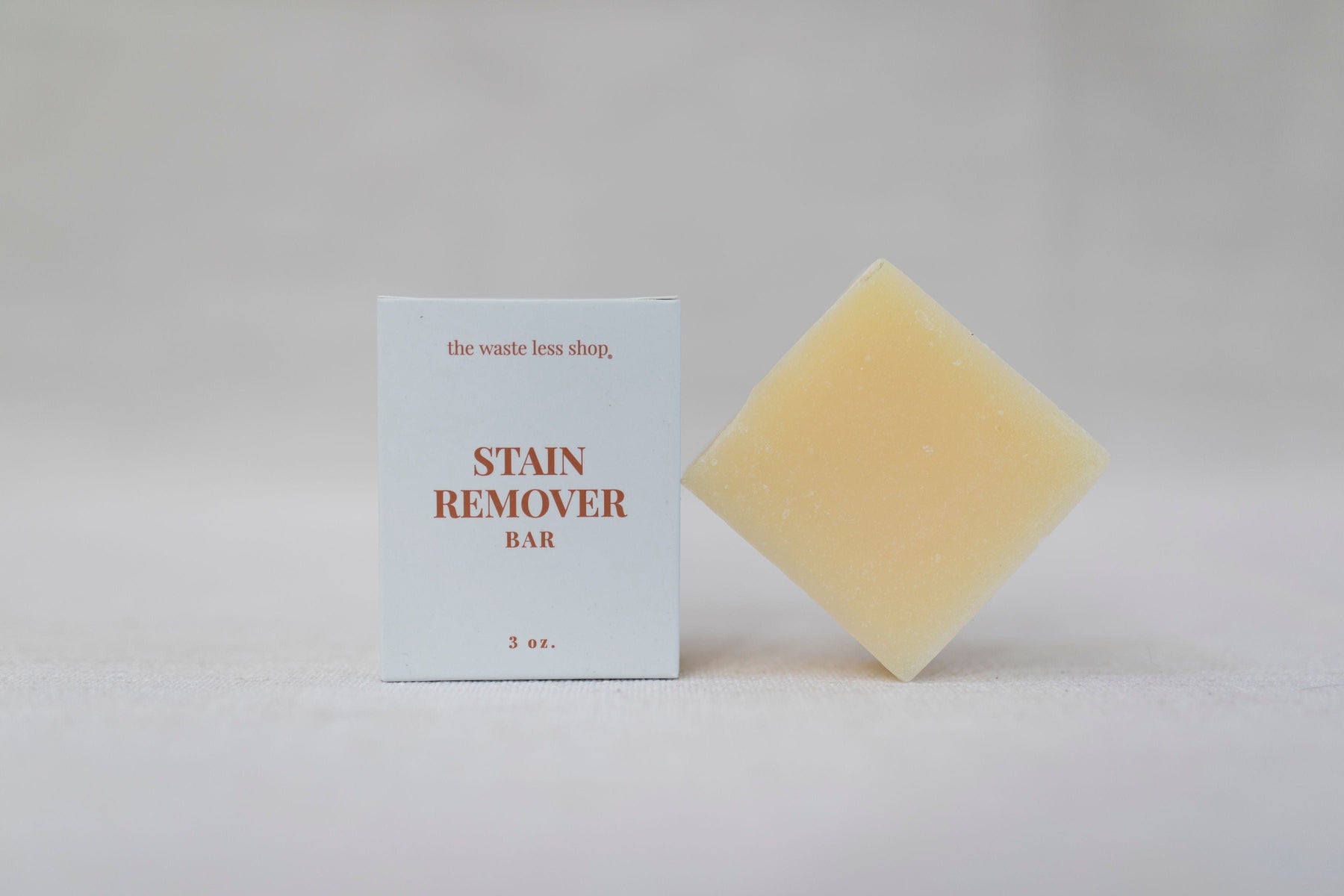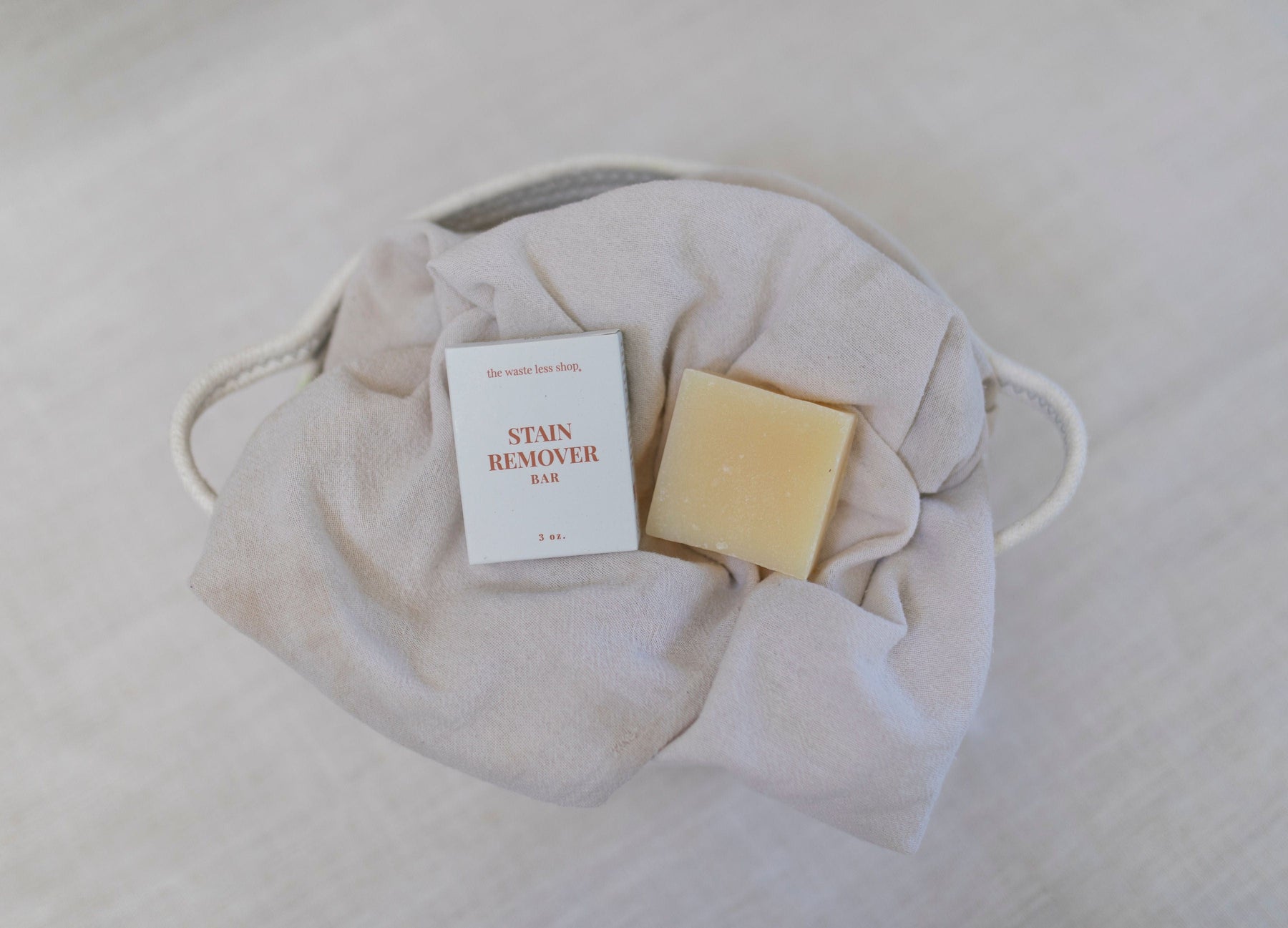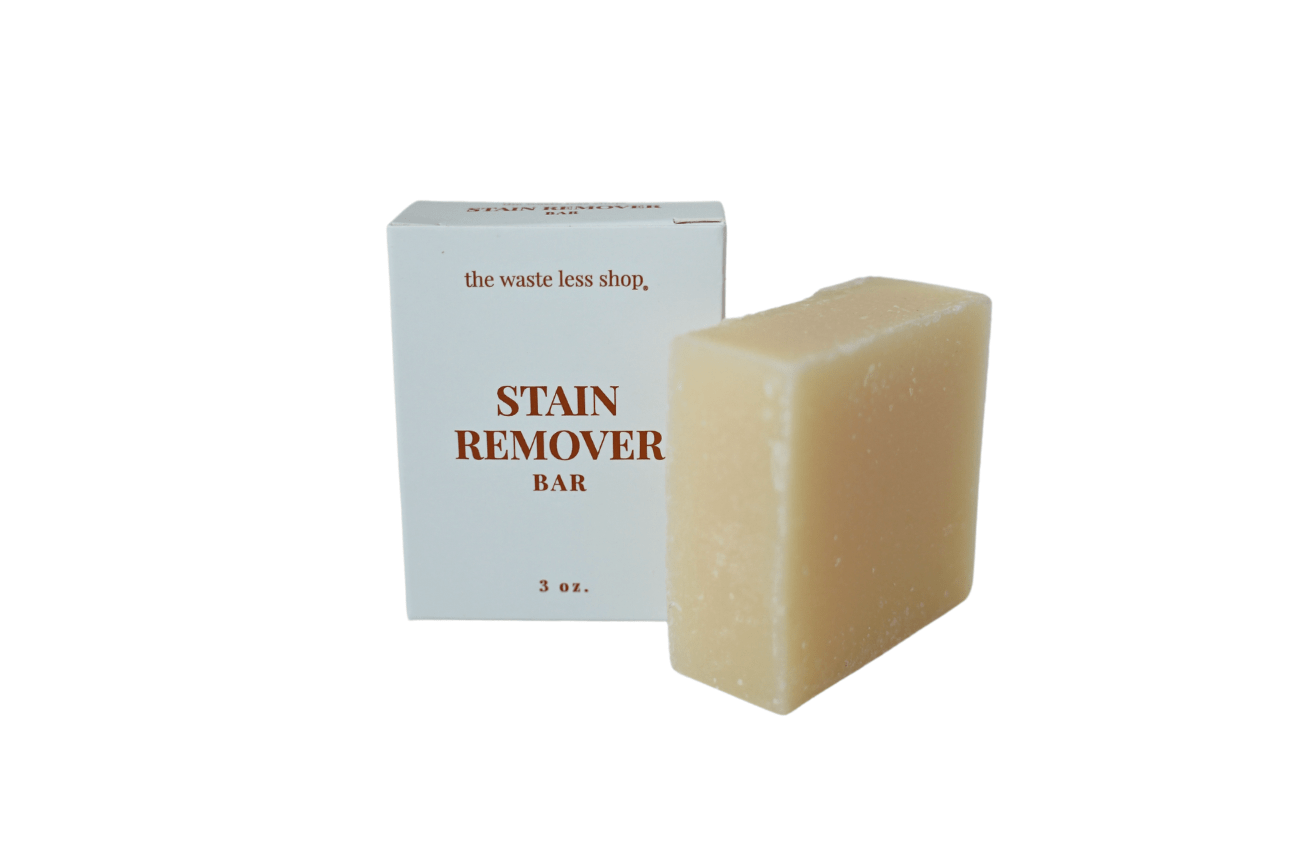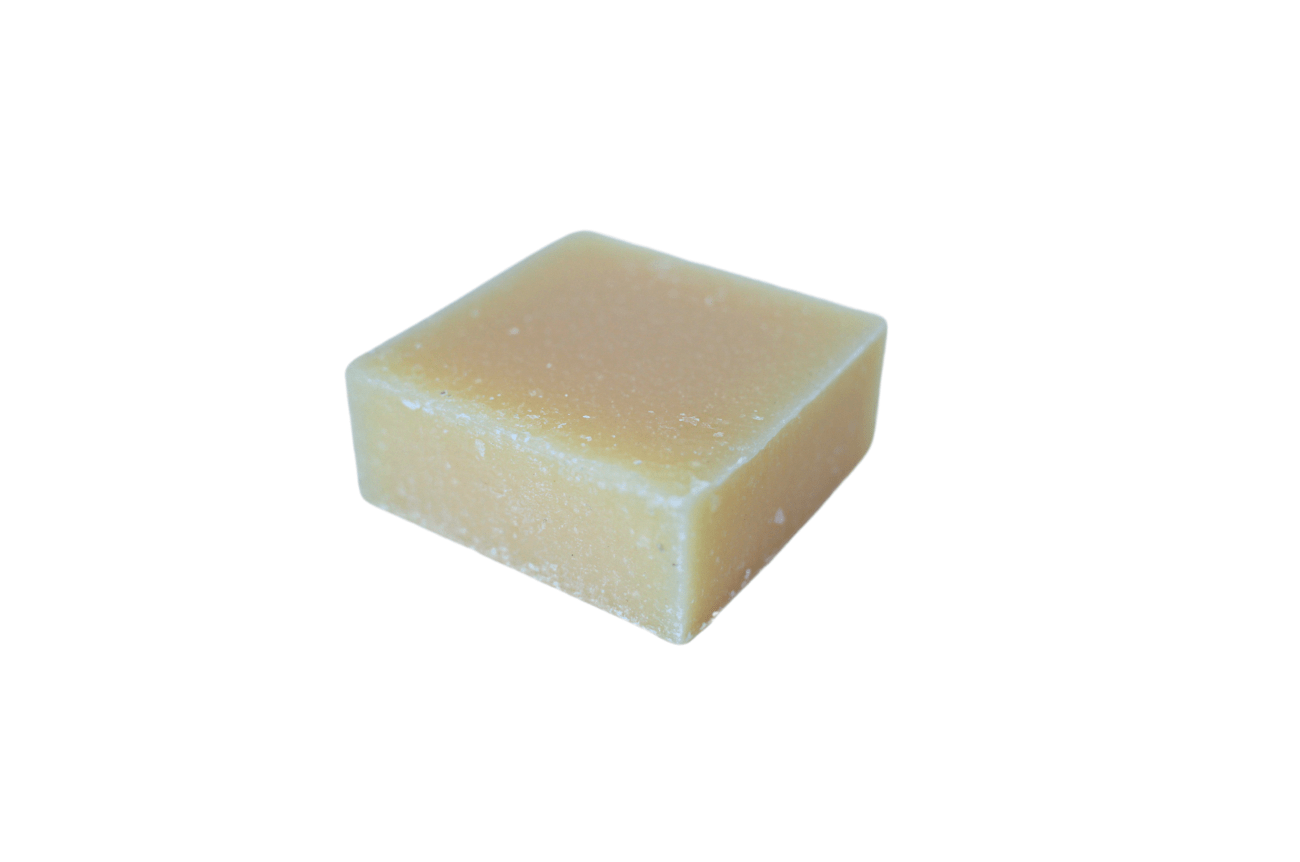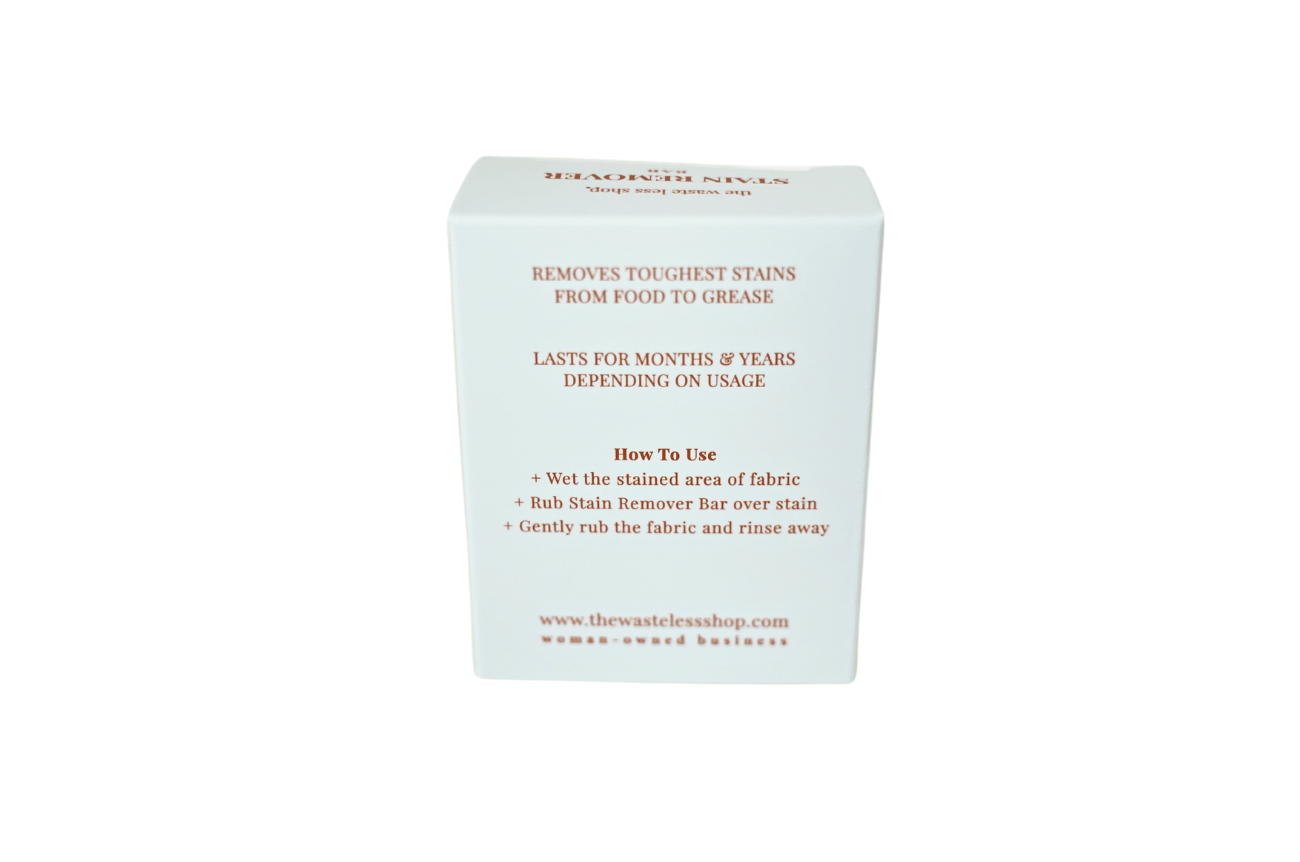 Description:
Stains happen.
Luckily our zero-waste, plastic-free Stain Remover Bar is here to remove grease, blood, grass stains, and more! It's a clean, simple, environmentally friendly solution that really works! 
Vegan, No Animal Testing, Green America Certified Business
Ingredients:
Coconut oil, grape seed oil, soap nuts liquid, oxalic acid (whitening), salt (fabric softening), citric acid (stain lifting), lemongrass essential oil (scent), rosemary oleo resin (preservative)
Use:
Just wet fabric, rub on stain, launder, and smile! Works great as a pre-treatment for dingy whites.
Disposal: 
Use bar until gone, recycle the box!