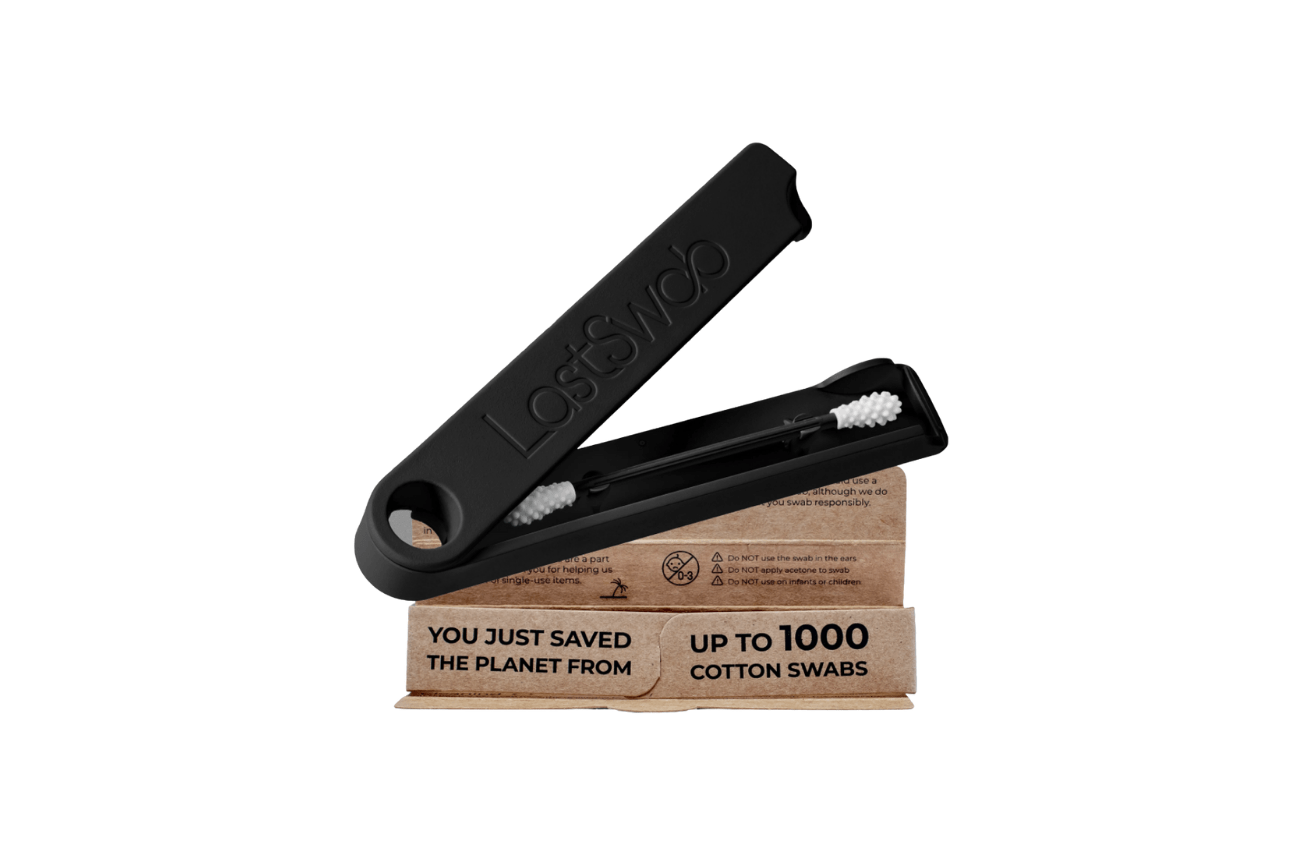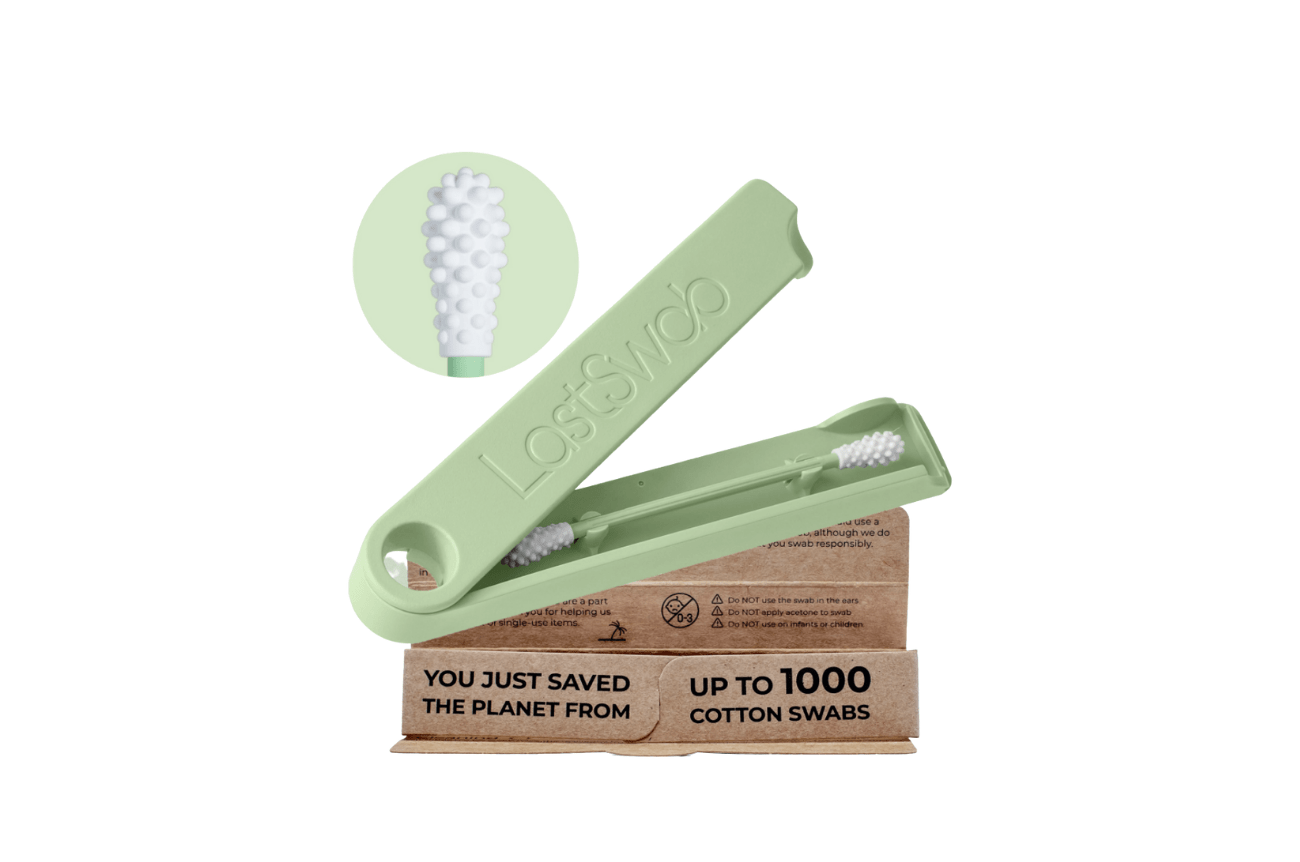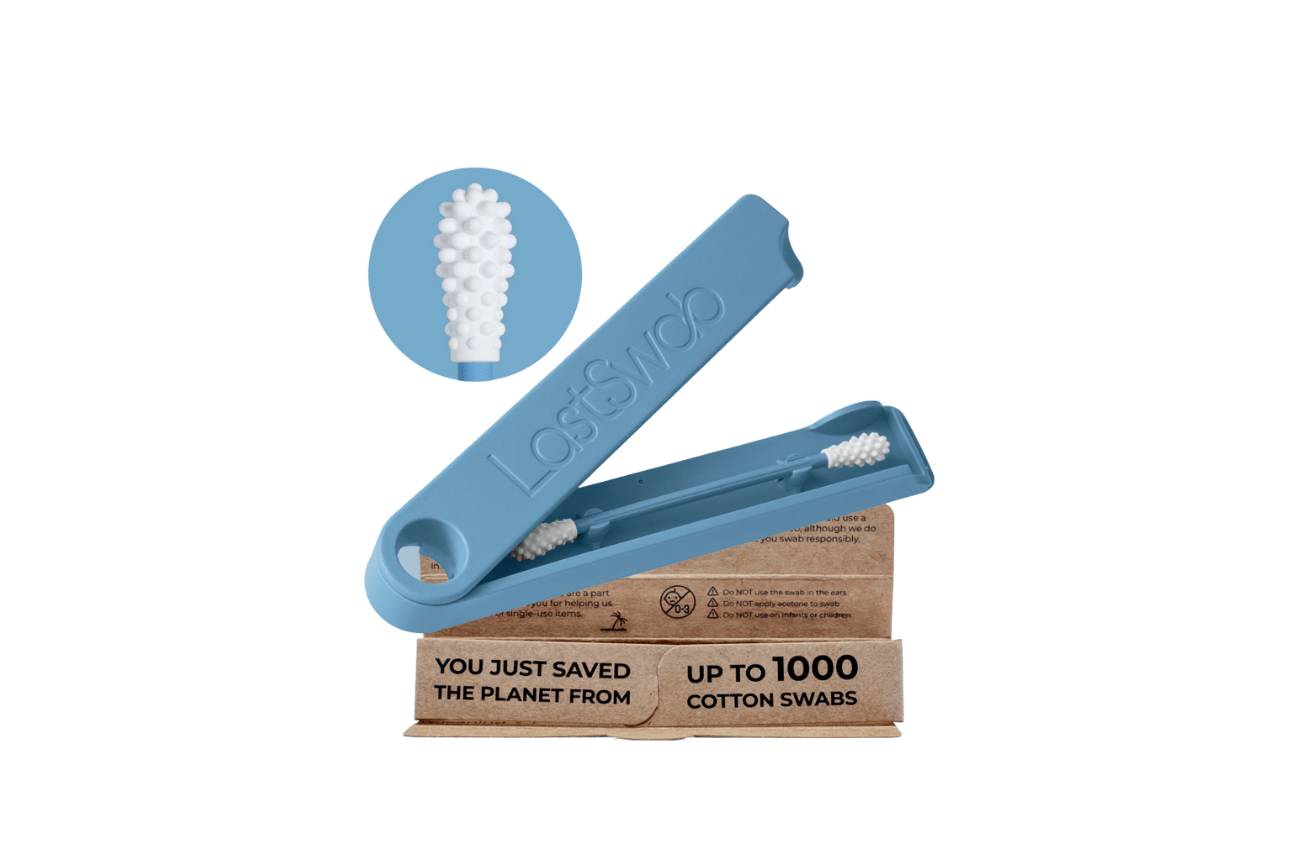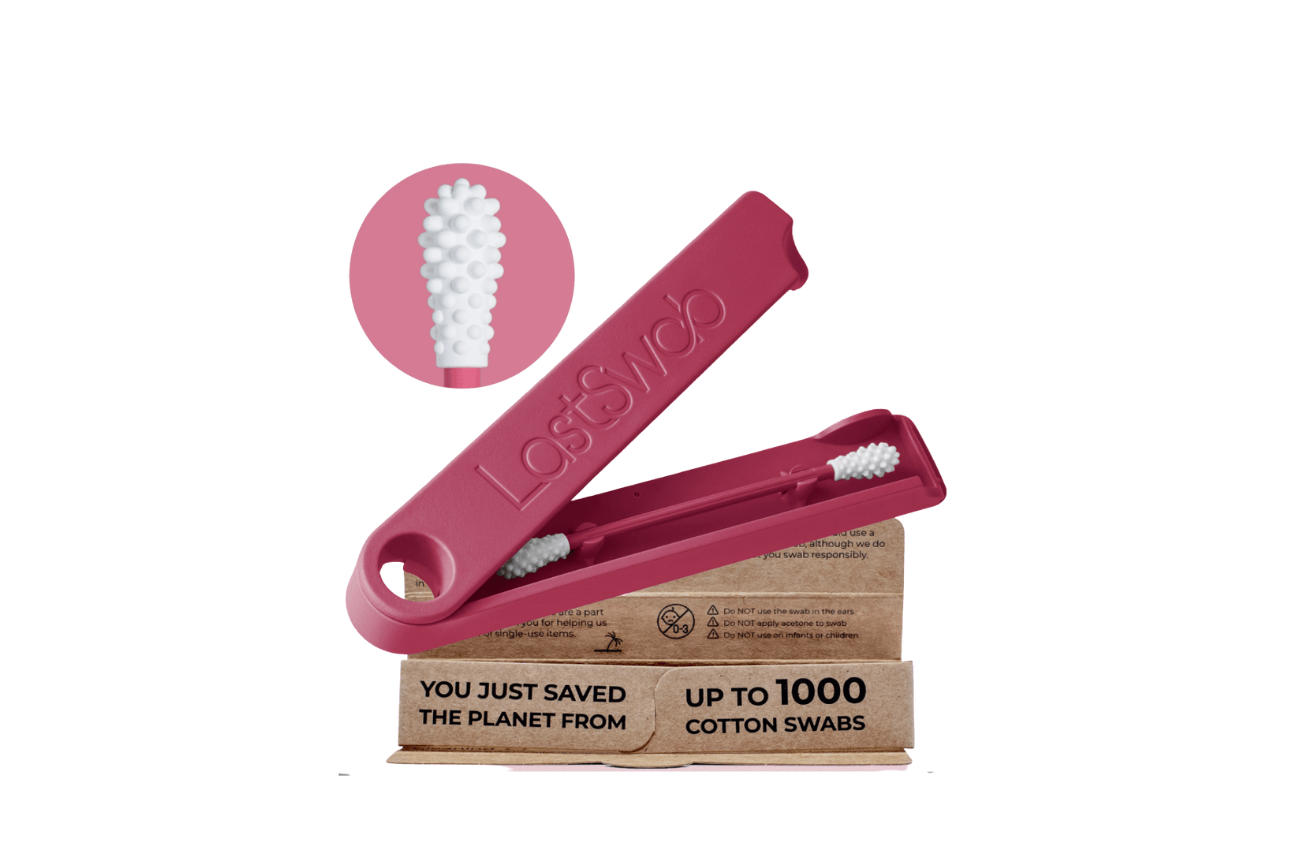 Description:
The world's first reusable swab! One LastSwab eliminates up to 1000 single-use cotton swabs, and is designed to clean those hard-to-reach pits and cracks. Each LastSwab can be reused up to 1000 times, and will help you eliminate 1000 single-use items. Note: Swab responsibly and never you swab into inner ear. 

Made in Denmark
Made Of:
The case is made of ocean-bound plastic that stops waste from entering our oceans. The swab tips are made from hygienic medical TPE and the strong and durable rod is made from PP and glass fibre.
Replaces:
Single use Q-tips!
Use:
Take it out of the case and use it to clean your ears or tools or simply to enjoy a lovely massage from the bumpy and soft tips. Wash with soap and water, and pop it back into the case.
Packaging:
Kraft box 
Disposal: 
Recycle