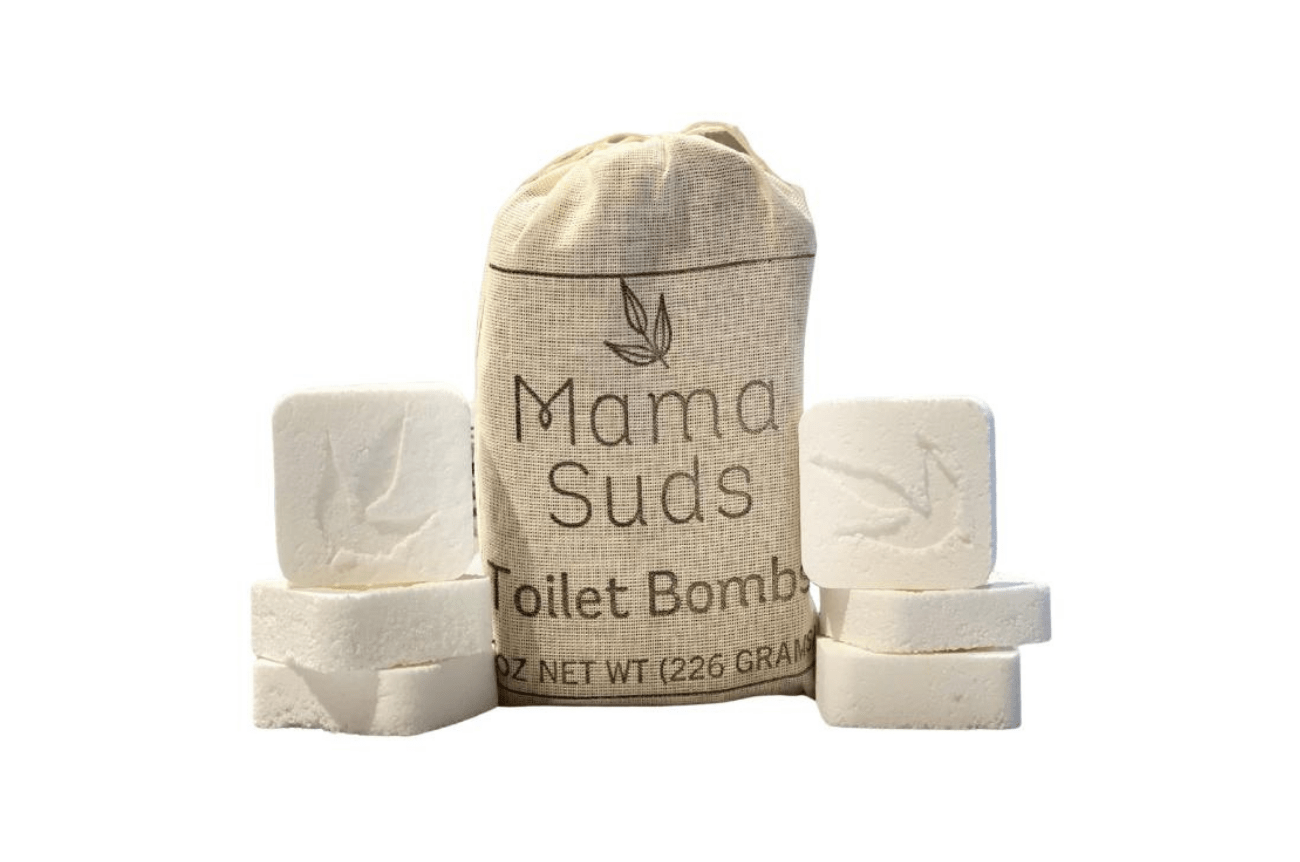 Description:
Made Of:
Sodium bicarbonate, non-GMO citric acid, water, essential oils of organic peppermint, tea tree + lemon.
Use:
Toilets stink. Lets make cleaning them fun.
Throw a bomb in 1-2 times a week and let it fizz for 5 minutes. 
Scrub or let it clean itself.
It's pure magic.
Packaging:
Biodegradable cotton bag, 10 tabs per bag
Disposal: 
 None