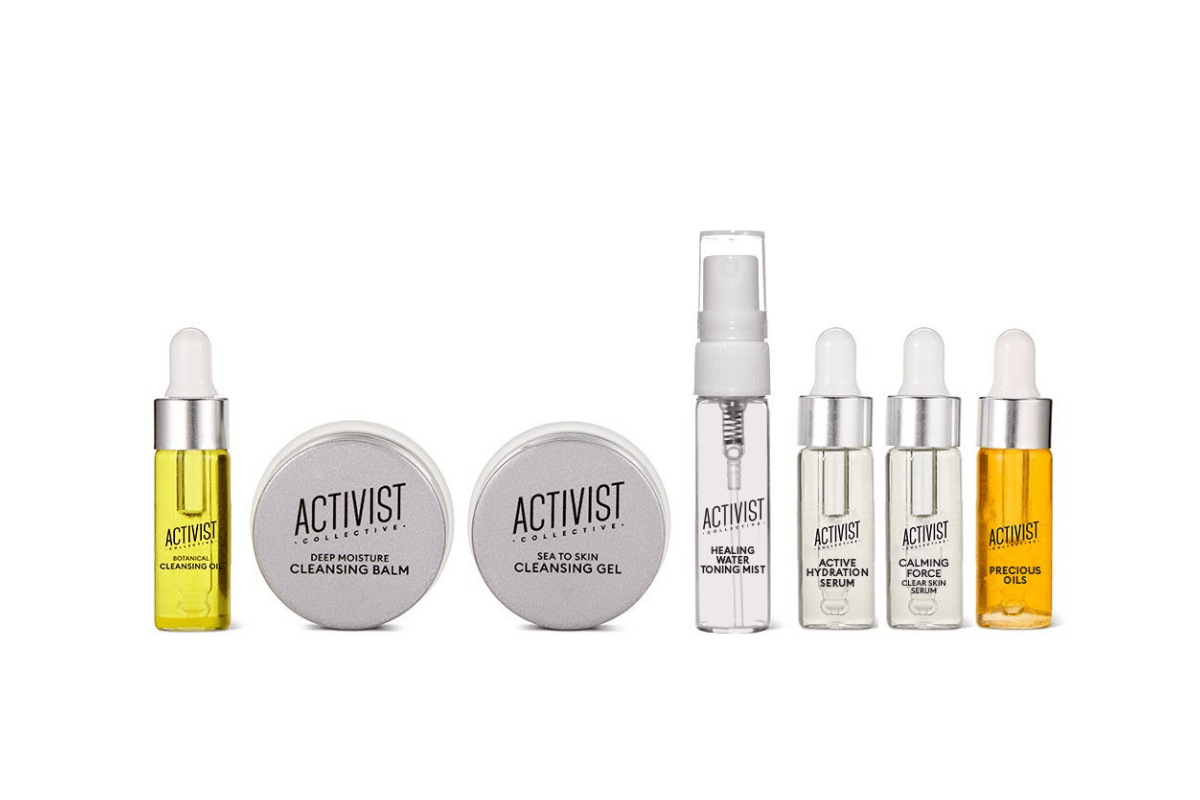 Description:
This Activist Trial Kit is the perfect way to find your perfect four step skincare routine before you purchase full sized bottles! They also make the best sustainable stocking stuffers!

Includes:
7 mini products: 3 cleansers, 1 toning mist, 2 serums, and 1 face oil in a drawstring bag with an instruction card and an exclusive discount on a subscription.
The containers are refillable, so you can keep them forever as your travel set.
Use:
Cleanse. Try our three different oil-based cleansers to gently remove makeup and impurities. Includes Botanical Cleansing Oil, Sea to Skin Cleansing Gel, and Deep Moisture Cleansing Balm.
Mist. Healing Water Toning Mist restores moisture and reduces redness and irritation after cleansing.
Hydrate. Try our two hydrating serums: Active Hydration to brighten and protect, and Calming Force to treat blemish-prone skin. Each is packed with gentle active ingredients to optimize skin health.
Protect. Precious Oils Active Infusion seals in moisture with skin-supporting actives coQ10, antioxidants and bisabolol.