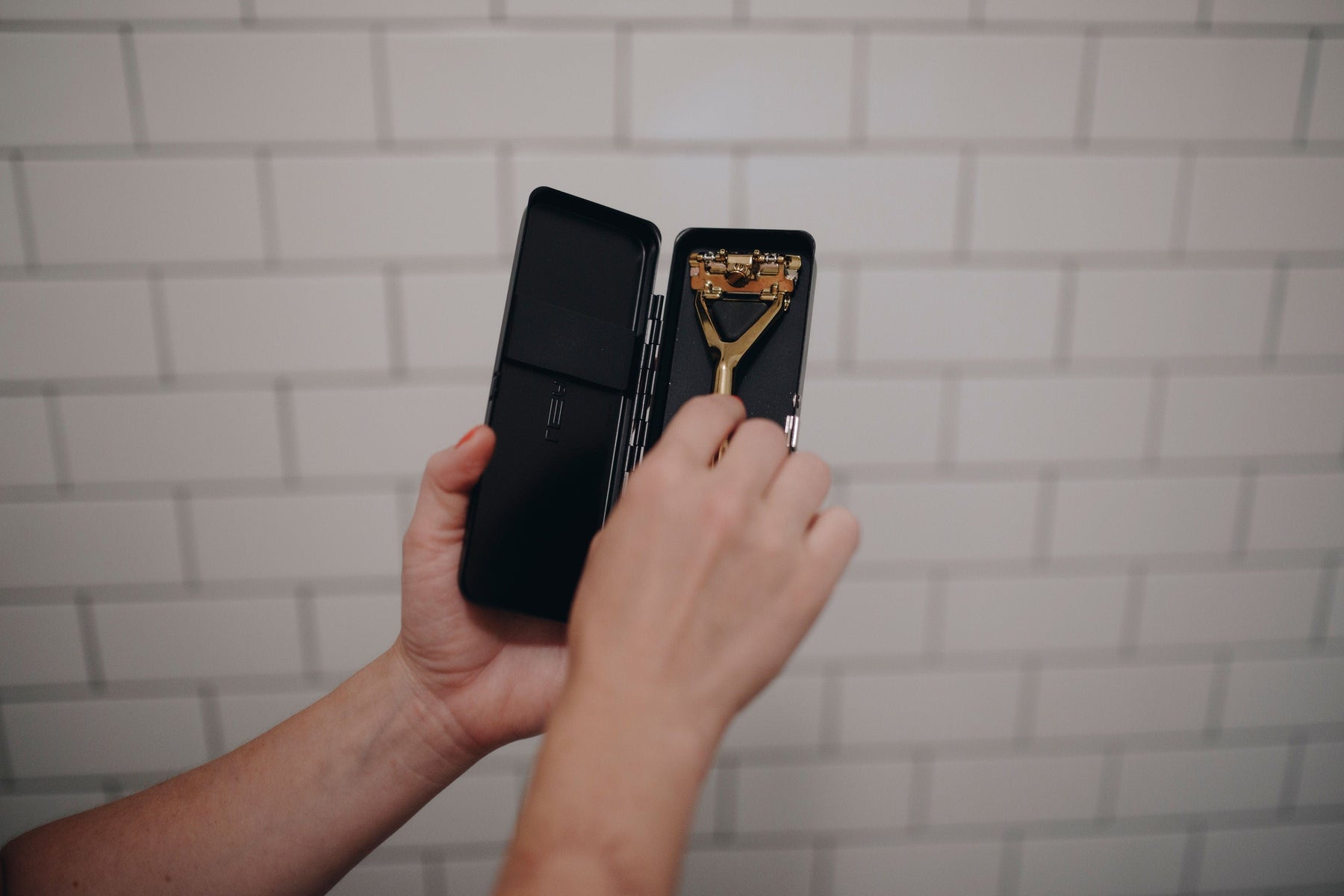 Description:
Protect The Leaf razor while you move about with this custom hard-case. Constructed from aluminum, with a lunch-box hinge, push-button latch, and silicone inserts -- The Leaf Travel Case will be a trusty companion as we all hit the road.
Made Of:
Aluminum with silicone inserts
Use:
Great way to store your leaf razor while you're on-the-go.
Packaging:
Plastic-Free, recyclable paper
Disposal:
Use for life! Recycle aluminum