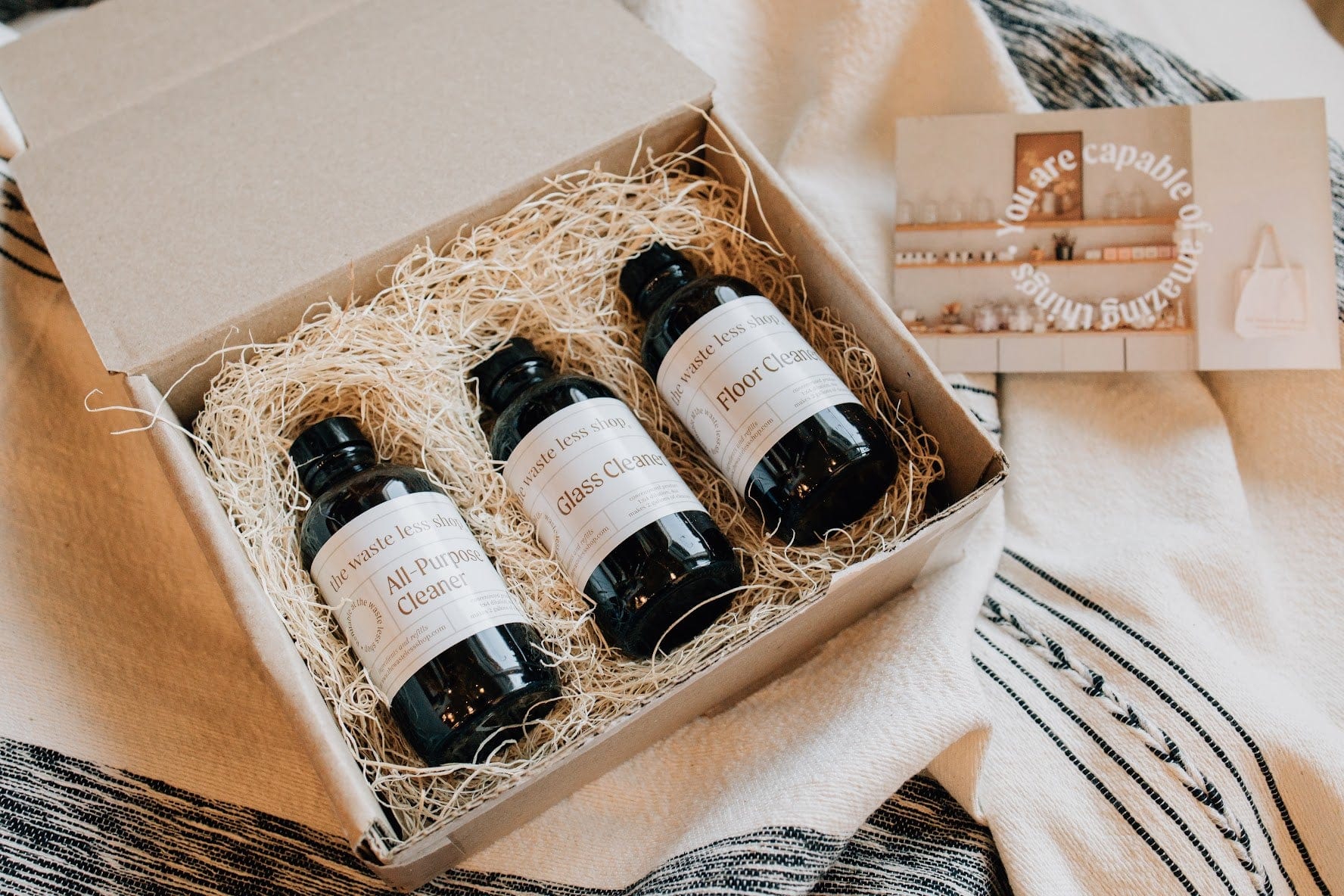 Description:
Our Cleaner Concentrate Kit has everything you need for a sparkling, spotless home. With 3 all-natural, easy-to-use concentrates, you can create all-purpose cleaner, floor cleaner, and glass cleaner tailored to your specific cleaning needs. The kit is designed for long-term use, allowing you to save money and reduce plastic waste. Enjoy a clean and eco-friendly home with this luxurious Cleaner Concentrate Kit.
Includes: 1 4oz bottle each of our All Purpose, Glass, and Floor Cleaner Concentrates

Makes 12 16oz bottles of cleaner total- or 2 gallons of each products. This trio saves over $150 vs. buying in store pre-diluted!
Made of: 
Water, Coco Glucoside (Plant-derived soap), Decyl Glucoside (Plant-derived Soap), Capryl Capryl Glucoside (Plant-derived Solubilizer), Leuconostoc (Radish Root Antimicrobial), Xanthan Gum, Natural Plant Essential Oils, Glyceryl Caprylate Caprate (Vegetable-derived Thickener), Potassium Sorbate (Food-grade Preservative)