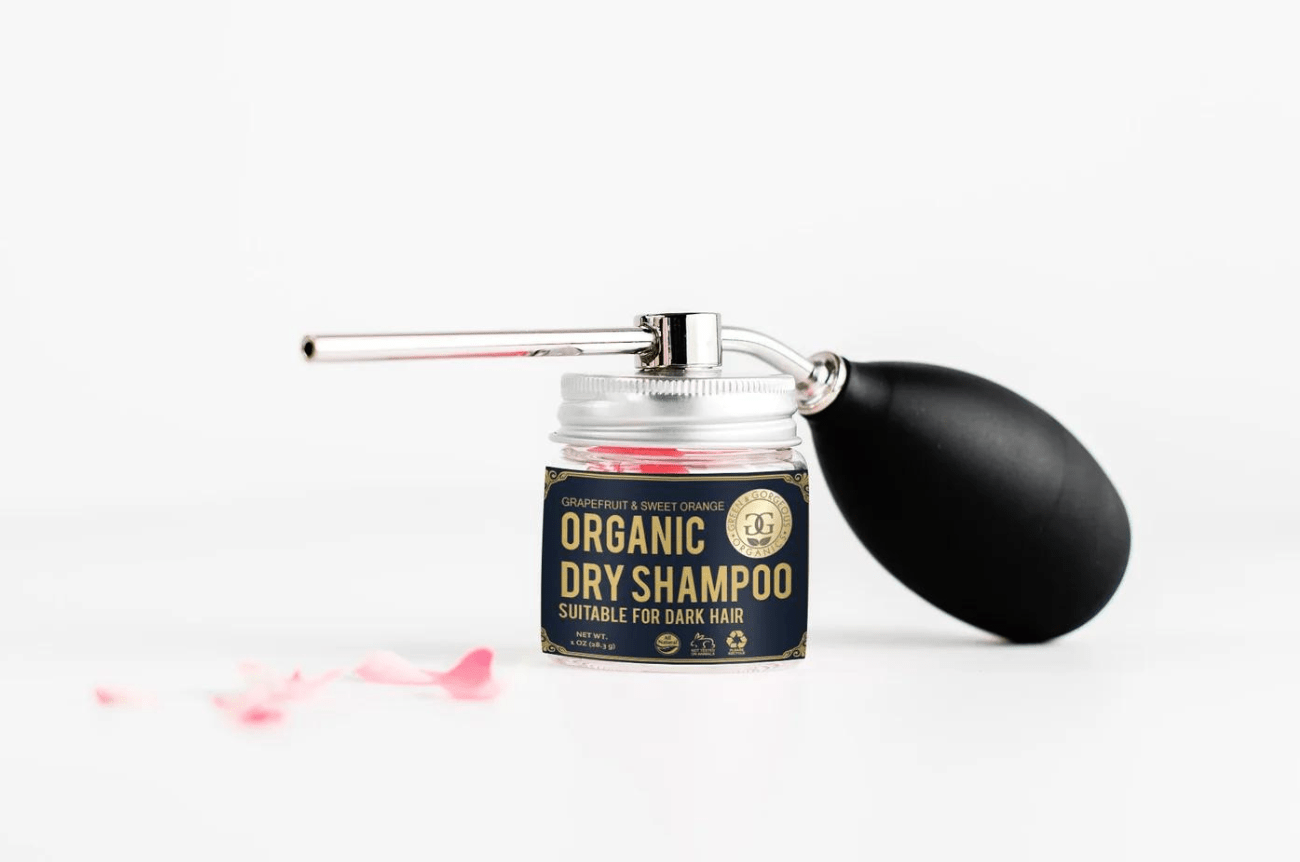 Description:
100% Vegan, Non-Toxic, Organic, Sulfate Free, Talc Free, and Fragrance Free.
Feel confident and look radiant in just 30 seconds without having to worry about harmful, toxic chemicals! Our Organic Dry Shampoo will transform your unwashed, oily hair to beautiful, soft, and voluminous hair. Our Organic Dry Shampoo will gently absorb your excess oils that will revive and freshen your look, while adding extra volume, naturally! Our revised formula not only cleans your hair, but adds essential minerals that promote healthy hair growth!
Made Of:
Certified Organic Ingredients
Organic Arrowroot Powder -

 

This edible root is very lightweight and has magical powers that will soak up all the excess oils from your hair safely and naturally.
Organic Brown Rice Powder

 

- This fine powder is rich in selenium, a mineral that is known to decrease dandruff. This natural ingredient also promotes healthy hair growth and aids in oil absorption.
Organic Horsetail (Shavegrass) Powder -

 

This ancient ingredient contains minerals such as silica, which works to strengthen your nails and hair.
All Natural Clay -

 

This powerful clay draws out metals and toxins out of the hair to purify while gently cleanses hair and scalp, without excessive drying.
Aluminum Free Baking Soda - This high pH ingredient is free of aluminum and helps eliminate odor while gently cleansing your hair.
Organic Essential Oils -

 

Absolutely no fragrance used, only high quality organic essential oils that are heavily tested for any harsh chemicals
Use: 
This is your perfect healthy alternative to toxic and harmful Aerosol cans. Pump spray four to six inches away from head and spray directly at roots. Let powder sit for 3 minutes before massaging and brushing through. Pat lightly until blended. The pump allows you to easily spray the powder evenly! No more messy powder everywhere or uneven pours! 
Packaging:
Pre-Filled with 1oz. DARK HAIR Grapefruit & Sweet Orange Dry Shampoo Spray. Made of glass and stainless steel!
Disposal:
Bring back into The Waste Less Shop to get a refill in your container!