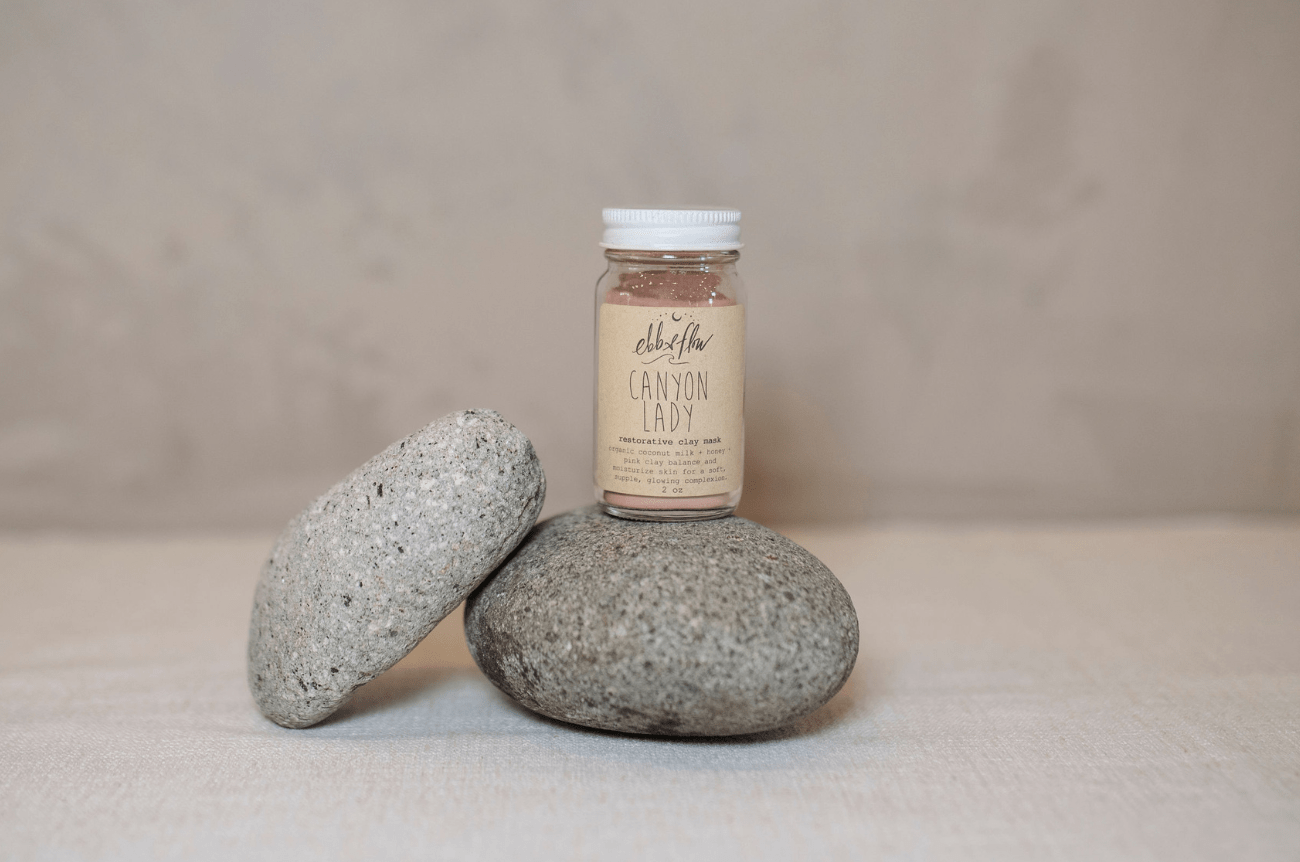 Description:
earth clay mask with milk & honey & roses
for ALL skin types - gentle & ultra moisturizing
this mask truly leaves you soft, supple, moisturized, and for real glowing. I can't describe it. she is the calming water bearer, the queen, the lady of the canyon…
Ingredients:
pink kaolin clay - the most soothing + gentle of the earth clays. not only is she mauve & perfect, she nourishes you at the root — puncturing the cells with ultimate hydration.
french green clay - gently shrinks pores and locks in moisture. green clay is ultra gentle and soft to the touch.
wildflower honey - our main squeeze. the ultimate face food - honey is balancing — it quenches dry skin while stripping foreign oils / environmental stress, leaving you as close to "baby soft" you're going to get :)
organic coconut milk - nourishing, reduces inflammation, & relieves tightness + redness. a preventative for acne. packed with vitamin C which provides a youthful glow.
organic rosehip powder - also high in vitamin C and A - rosehips are pure face food. this is a powdered form of the rosehip; which are harvested from organic rose plants in fall + spring. rosehips not only soften skin, but improve the overall function of the skin and its ability to retain moisture, soften fine lines, and reduce age spots.
roses - we grind our organic roses in house, they hydrate and all the nutrients are released when you add water
with organic clary sage essential oil to promote circulation & organic lavender essential oil to soothe