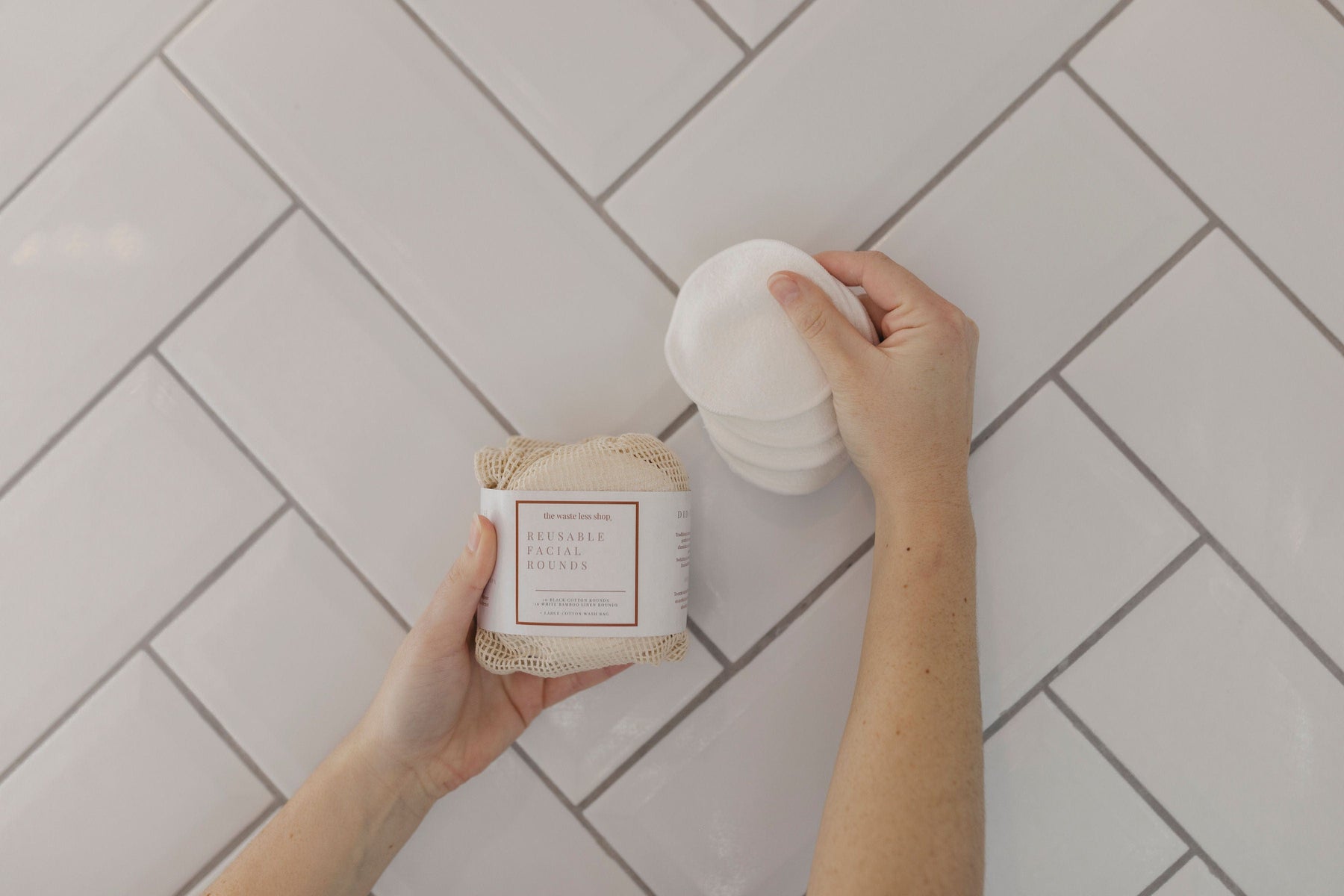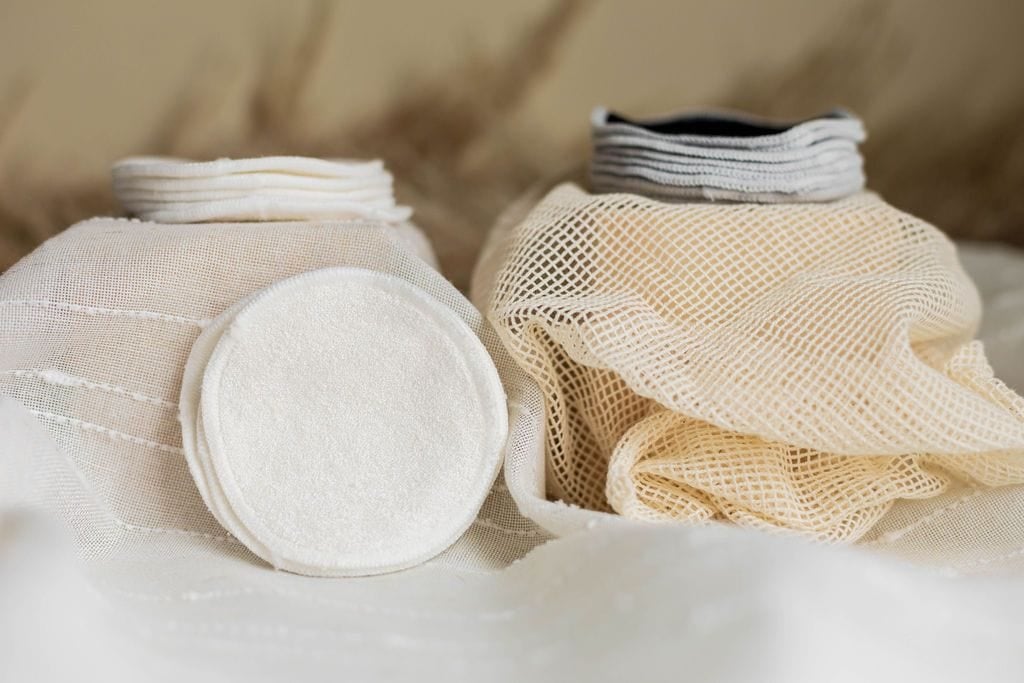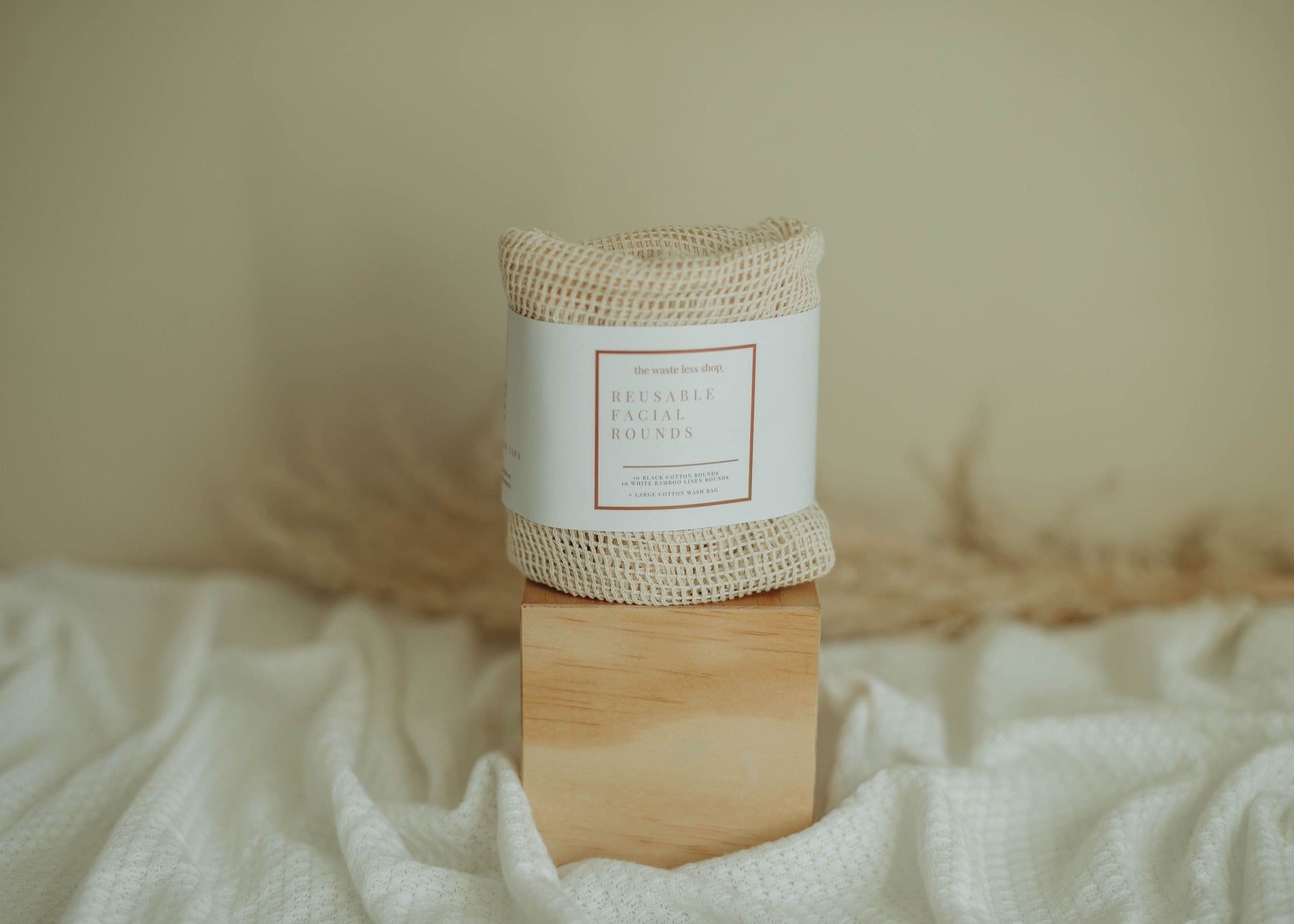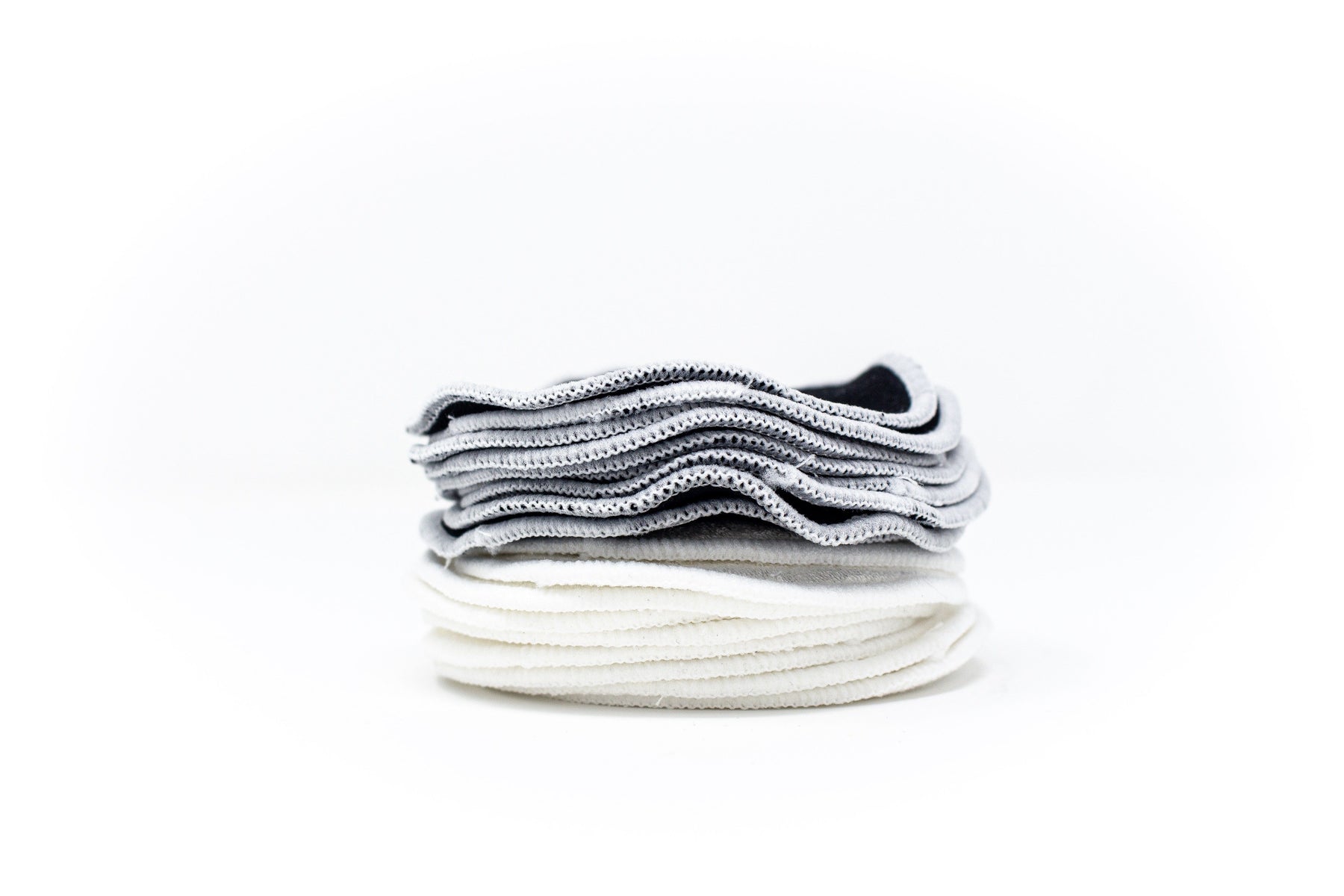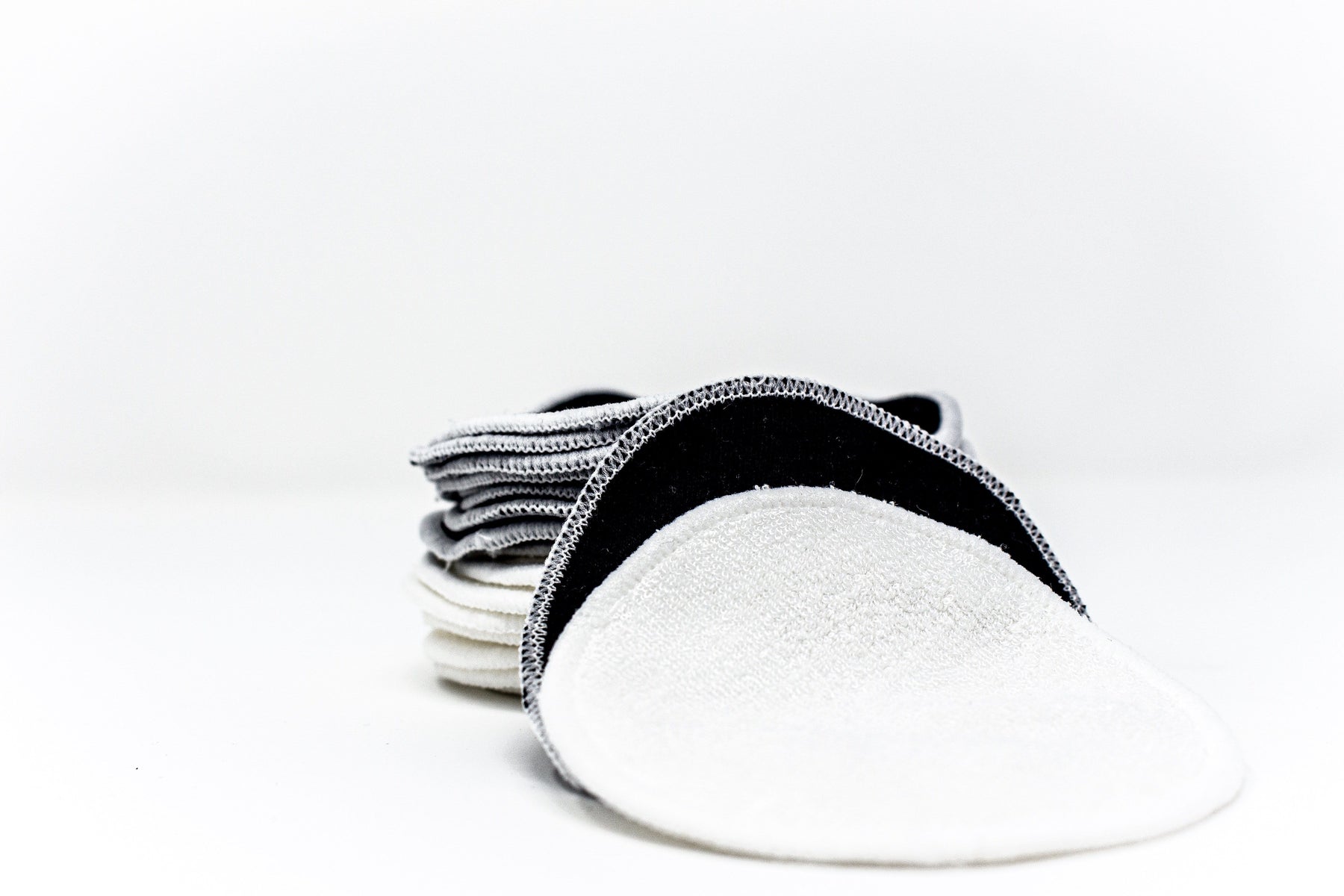 Description:
The Waste Less Shop's reusable facial rounds are an environmentally friendly, zero-waste staple for your daily skincare routine.
Made Of:
Black Cotton - good for removing dark eye makeup or applying facial toner.
White Bamboo Terry - soft, textured surface better removes hard to clean makeup or works well to apply exfoliating cleanser.
Use:
Store clean pads in a mason jar or other vessels. Wet pad with micellar cleansing water, eye makeup remover, or cleanser of choice. Gently rub skin until fully cleansed. Place the used pad in a cotton mesh bag. Machine wash bag with used pads in warm water once weekly or as filled. Can wash with color-safe bleach to remove residual makeup if desired.  Pads can be re-used for up to two years!
Replaces:
Will replace all of the cotton balls or pads you use on a daily basis.
Packaging:
 Kraft paper label
Disposal: 
Please recycle or compost at the end of life. Recycle label.