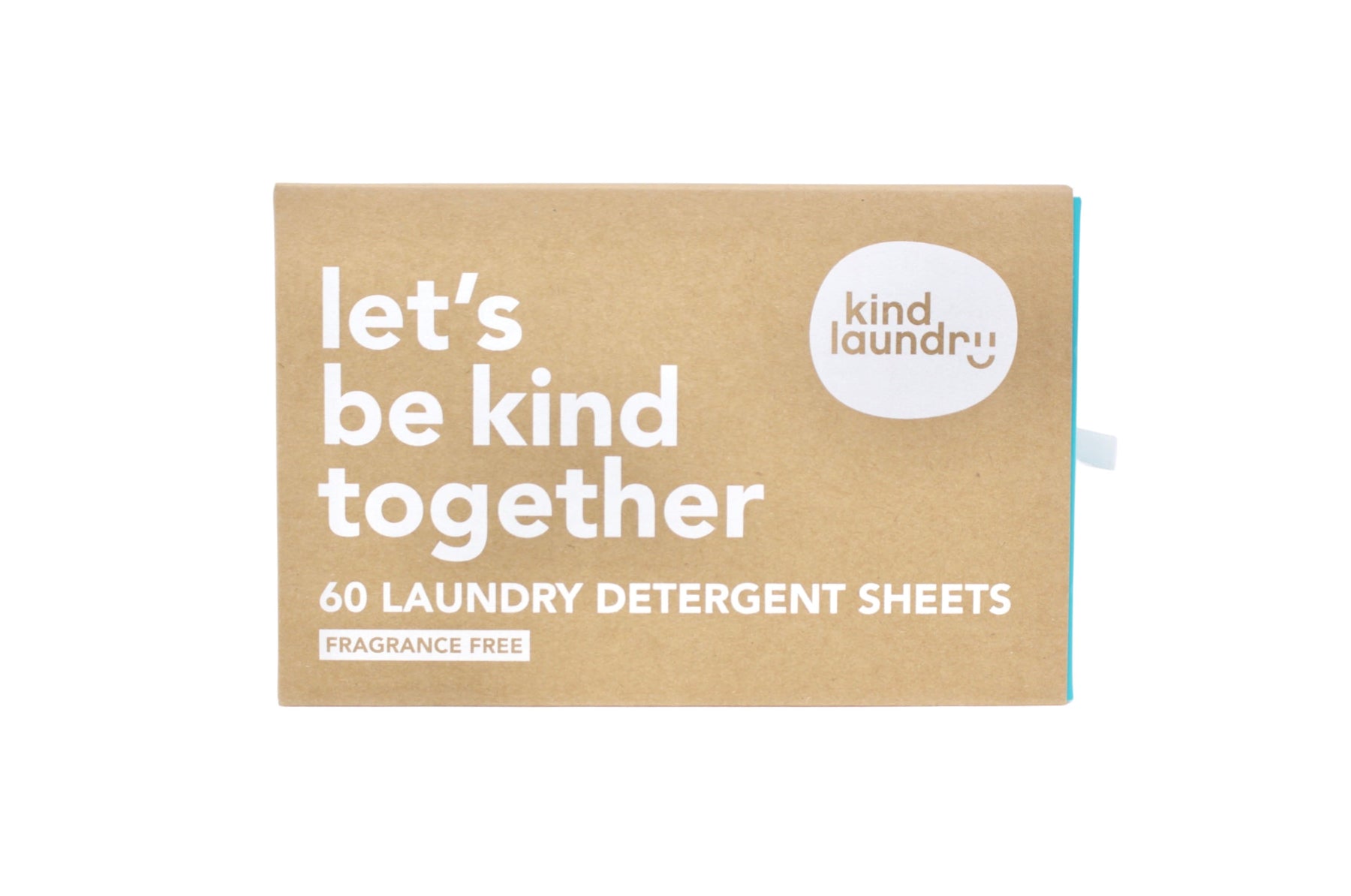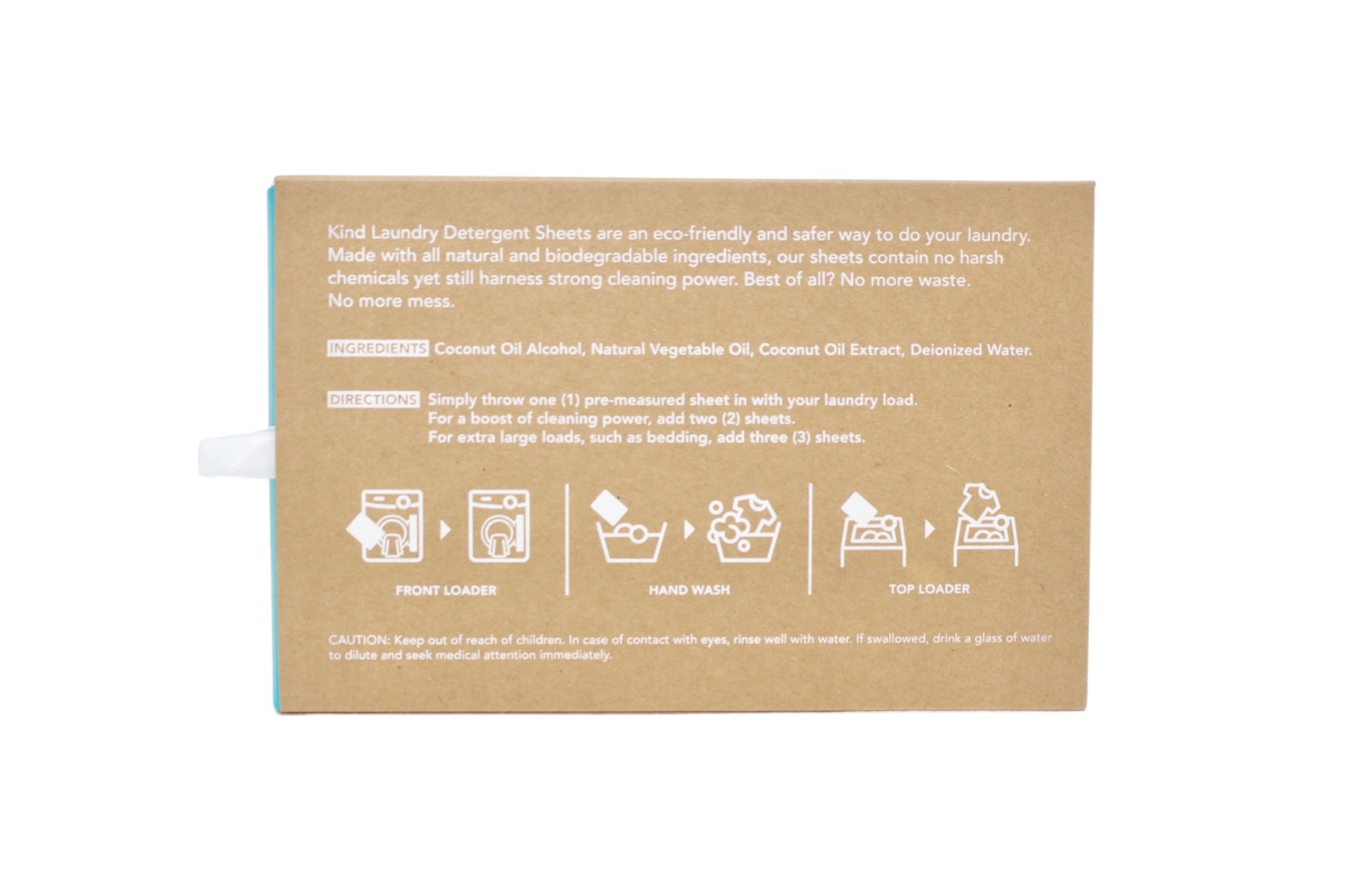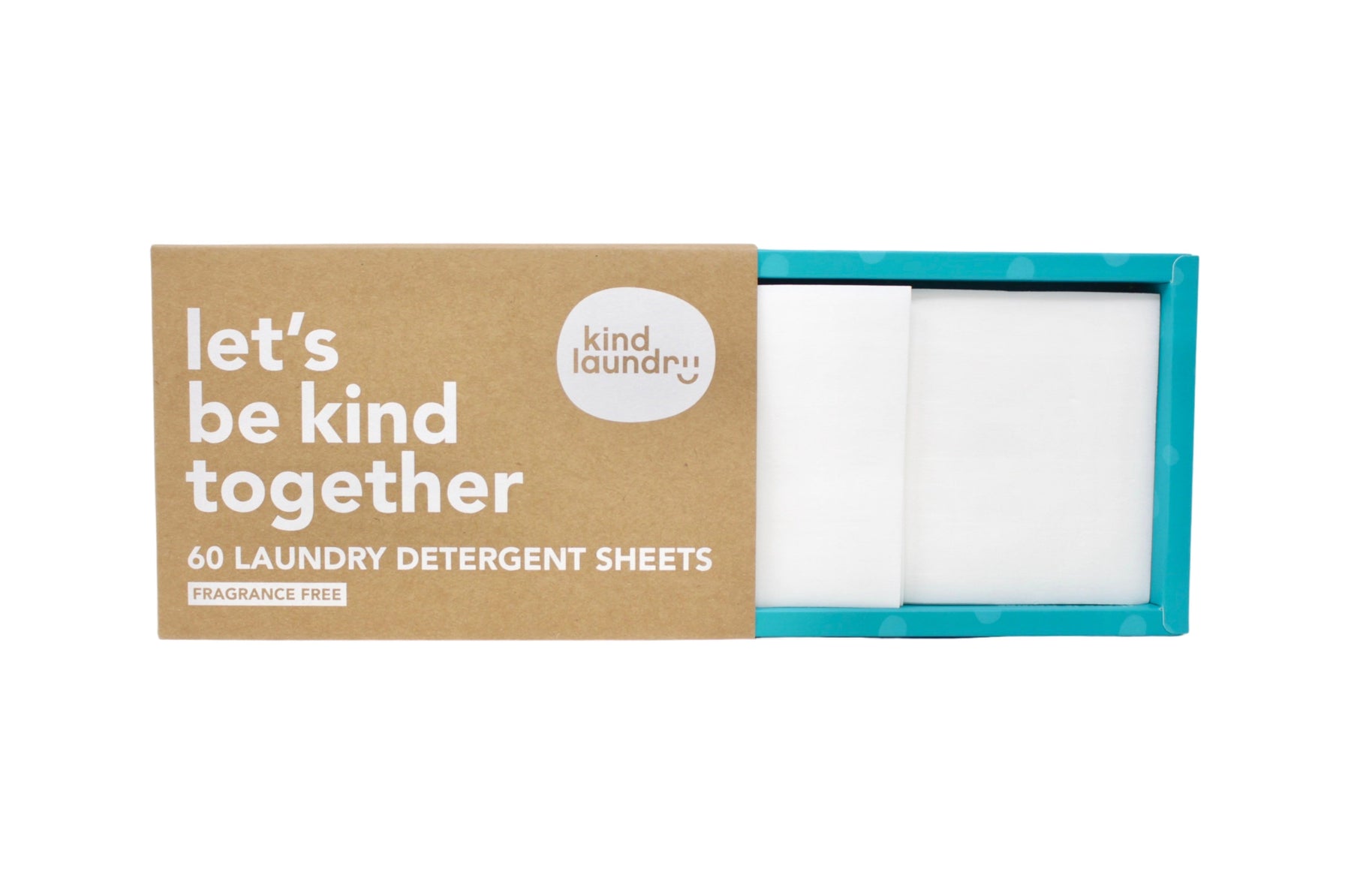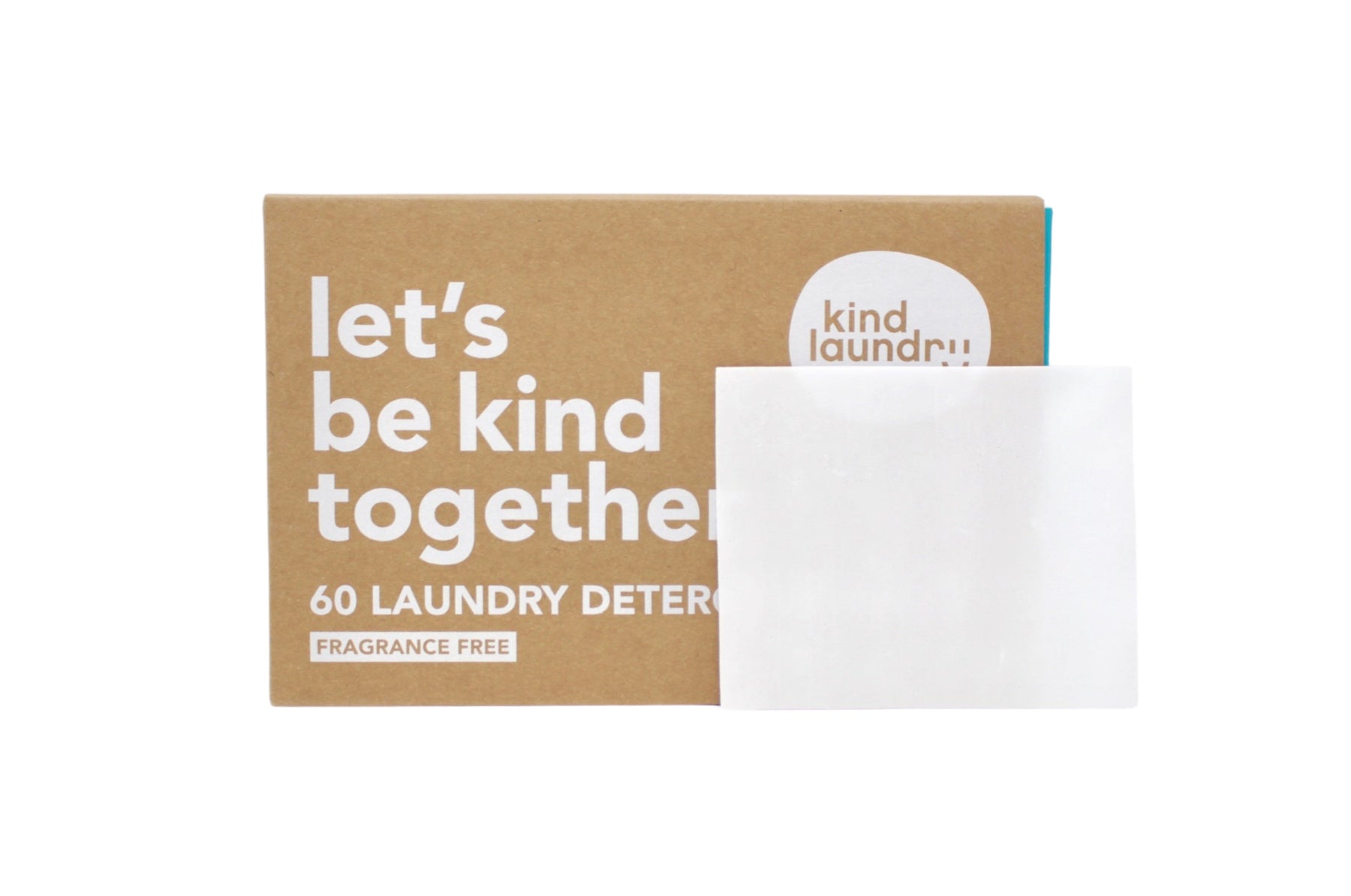 Description:
Kind Laundry Detergent Sheets are laundry detergent sheets made with a plant-derived formula of only four ingredients. This means it is a gentler alternative to synthetic, chemical-based products on the market. They're also a zero-waste product! The paper-thin biodegradable laundry sheets help reduce transportation fuel consumption and carbon emissions by 94% compared to today's leading-brand liquid and powder detergent.
Directions: Simply throw one (1) pre-measured sheet in with your laundry. For a boost of cleaning power, add two (2) sheets. For extra-large loads, such as bedding, add three (3) sheets.
Ingredients: PVA (Polyvinyl Alcohol), Coconut Oil Alcohol, Coconut Oil Extract, Deionized Water

Packaging: Recyclable packaging.