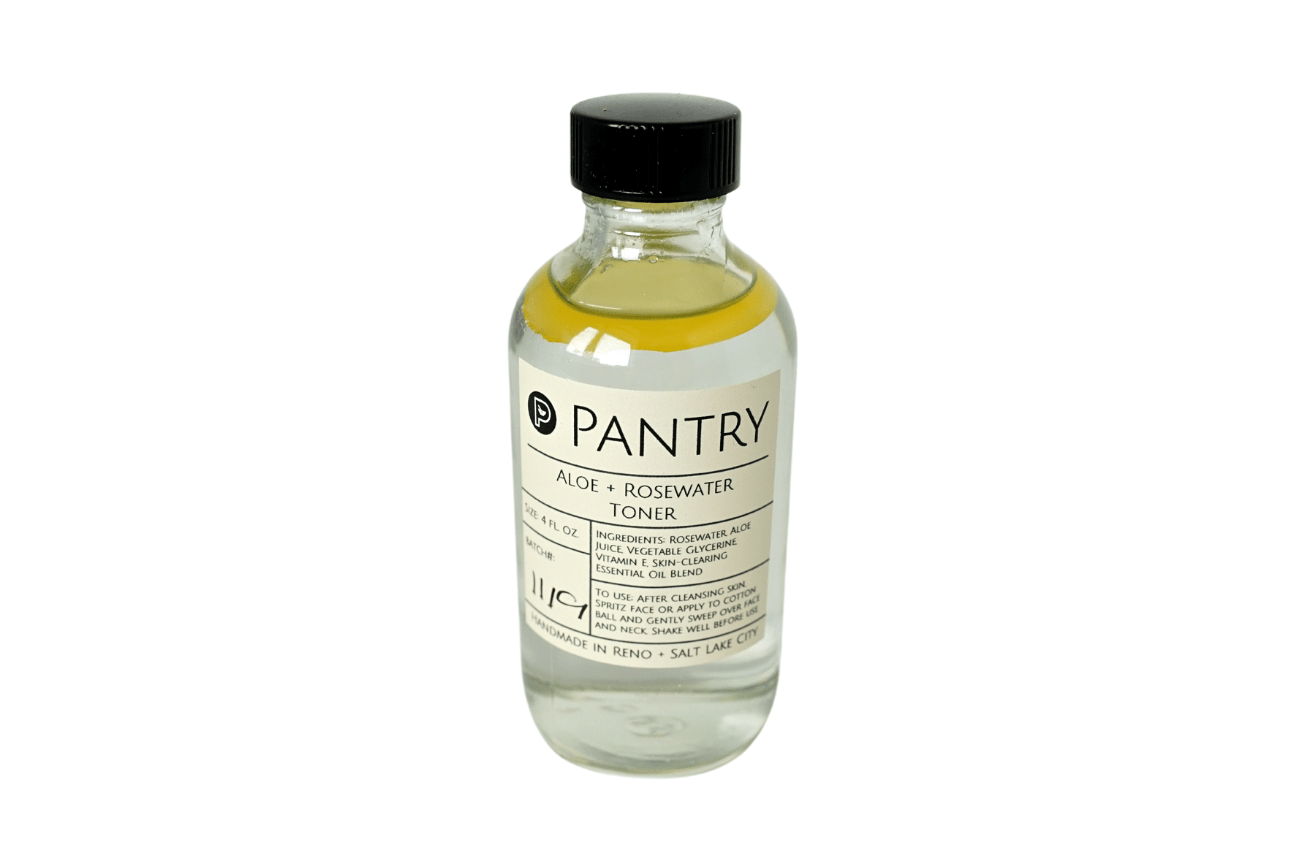 Description:
Skin toners work to restore your skin's natural pH levels after cleaning. Since a balanced pH is important for clear/healthy skin, a toner ought to be used for every day facial cleaning. Unfortunately, most commercial toners are full of chemicals. Pantry Products toners contain only natural ingredients.
Handmade and hand-tested in small batches in downtown Reno, NV
Vegan | Vegetarian | Gluten-Free | Cruelty-Free
Made Of:
rosewater, organic aloe juice, vegetable glycerin, vitamin e, tea tree essential oil
Use:
Apply small amount to face and neck after cleansing.
Packaging:
Packaged in 4 oz. clear glass bottle w/ twist-top cap.
Disposal:
Bring into the shop for a bulk refill!