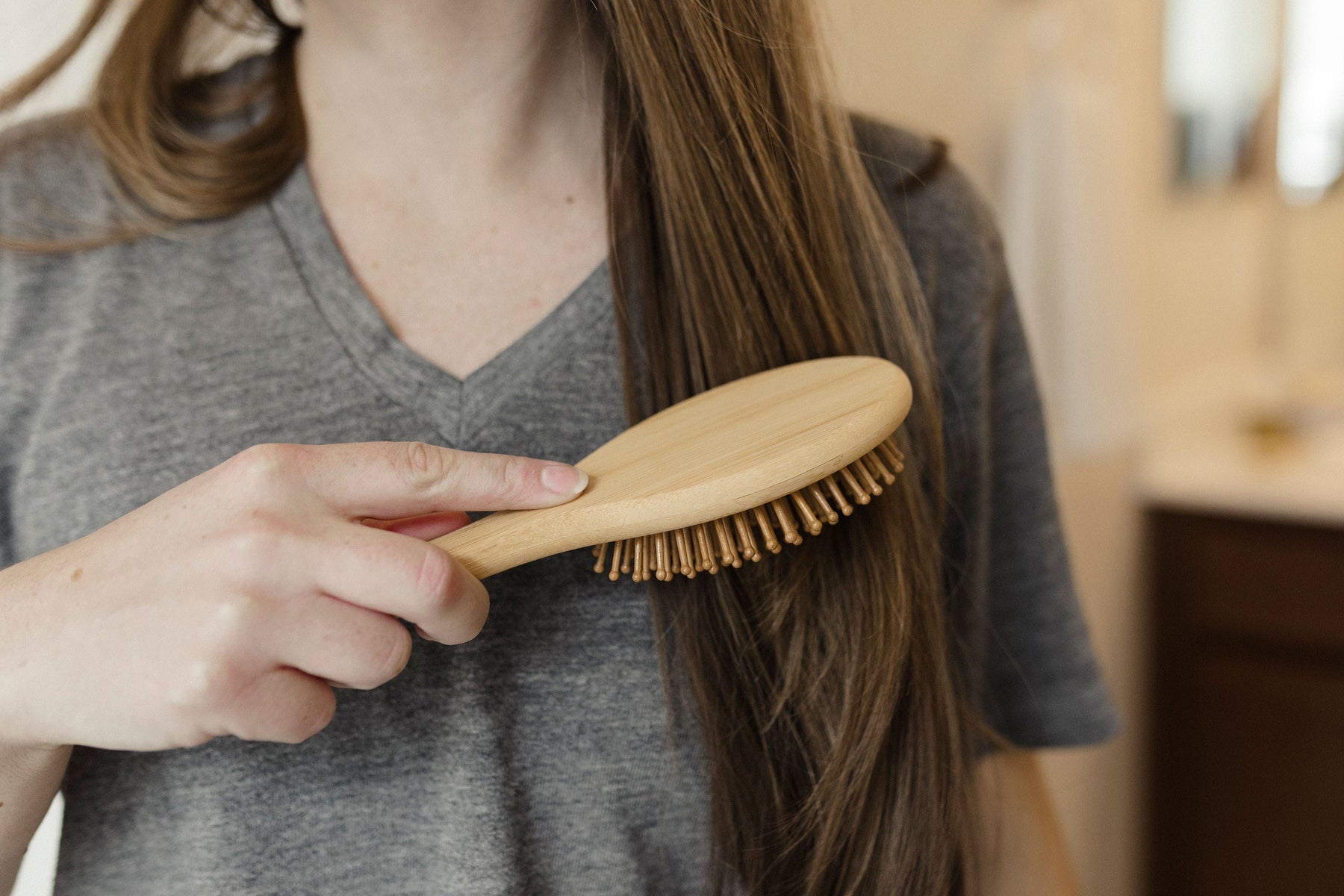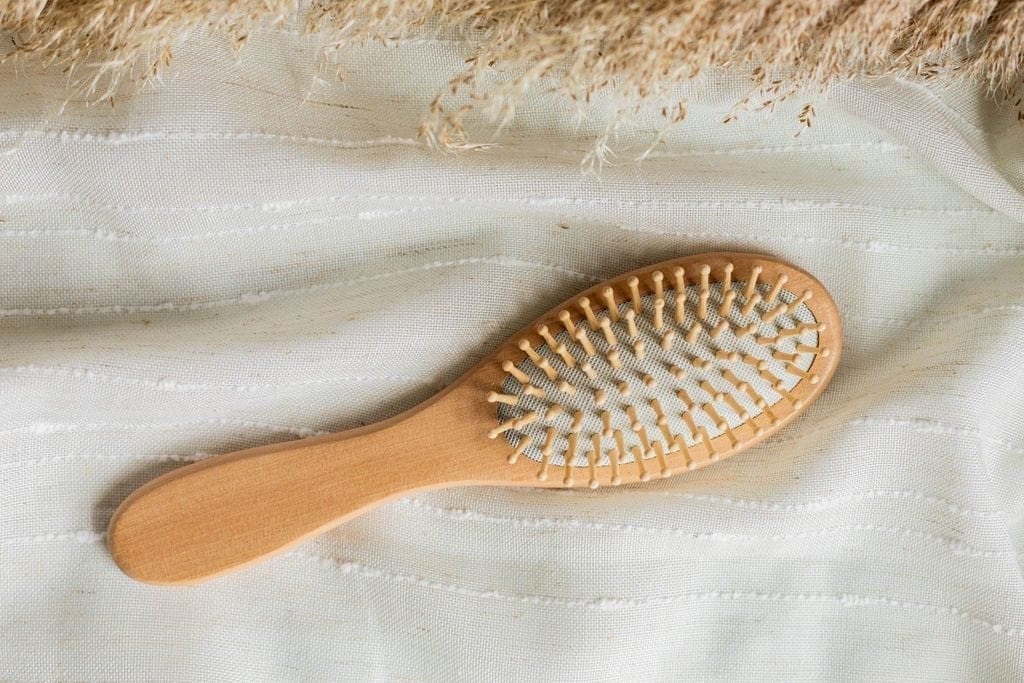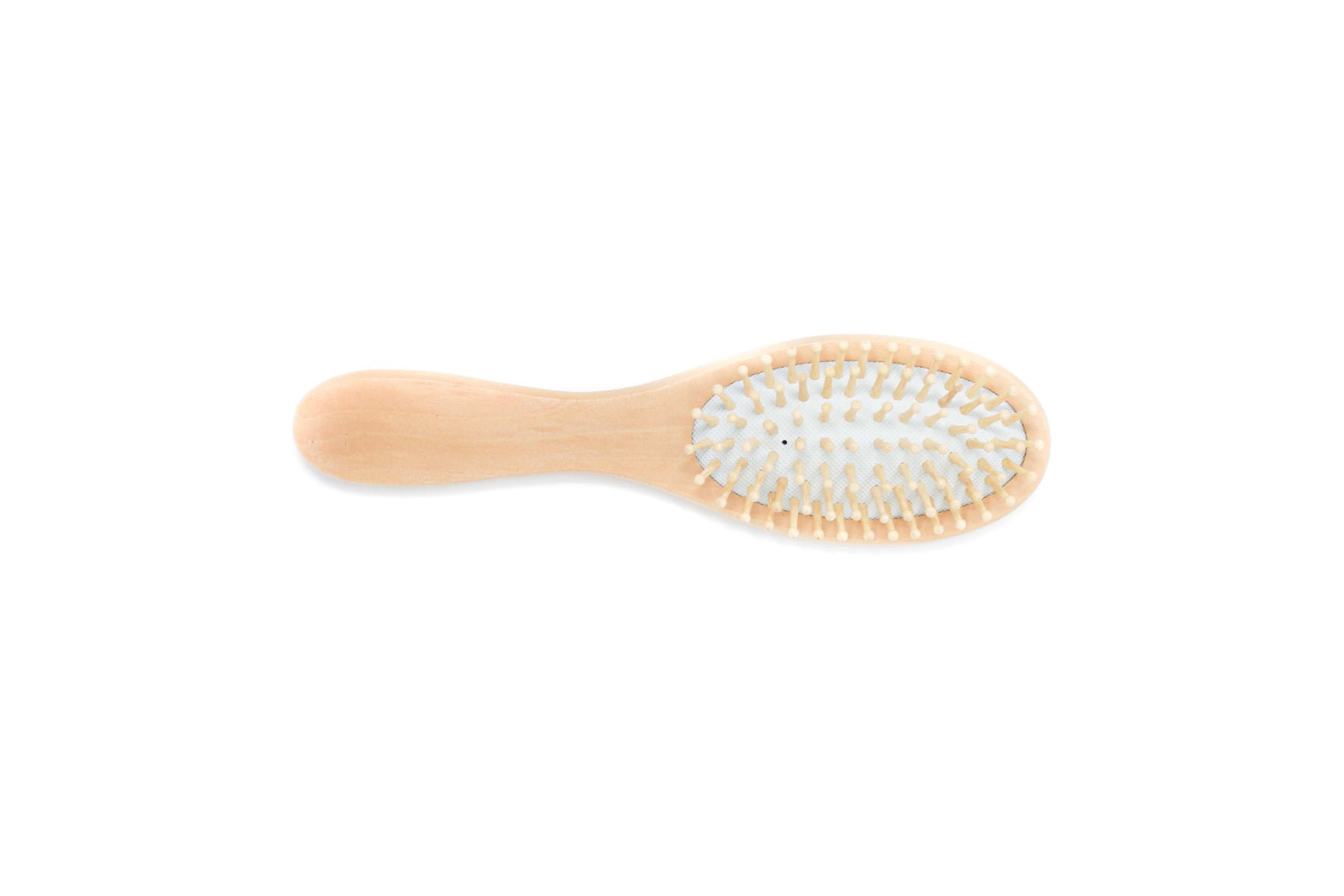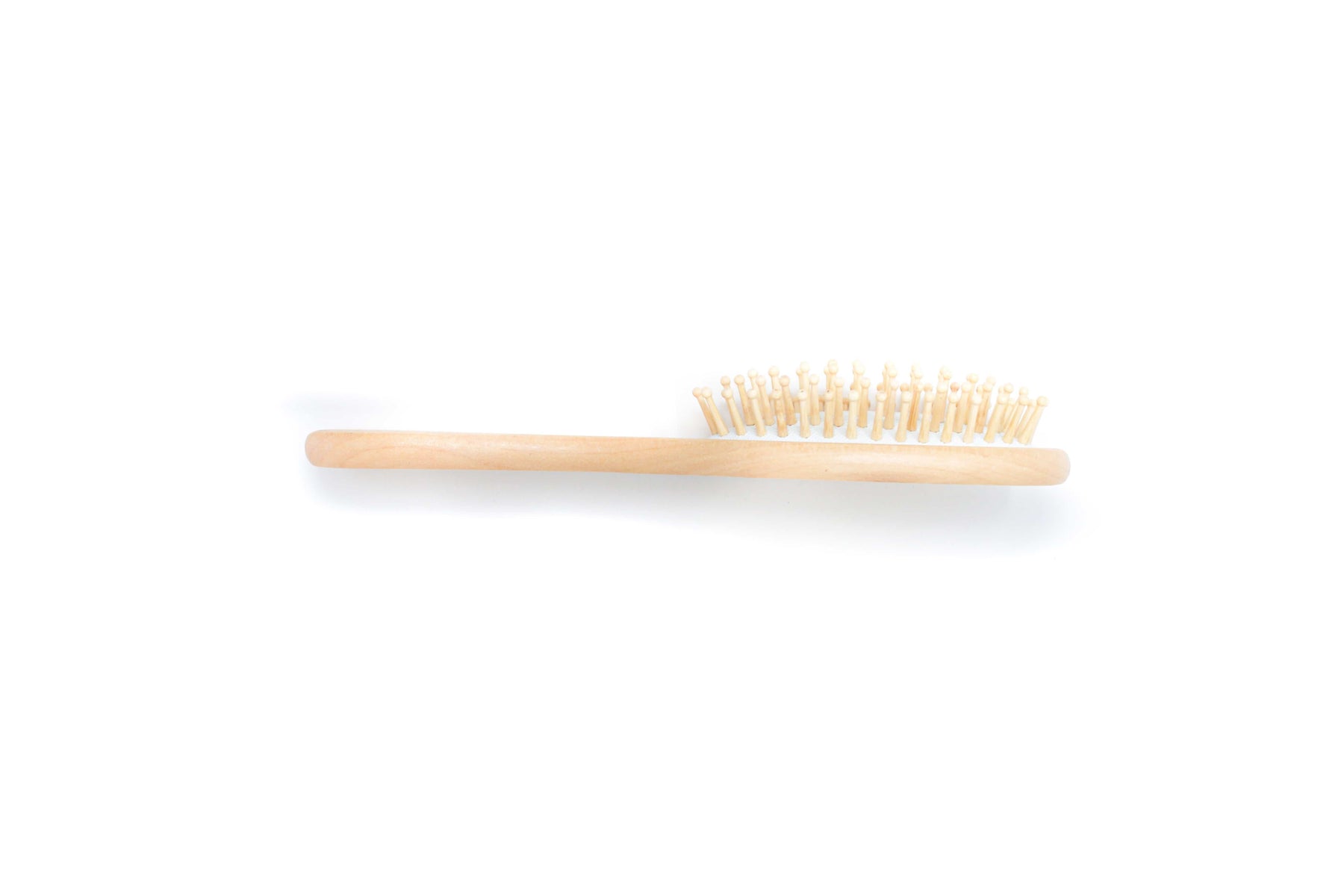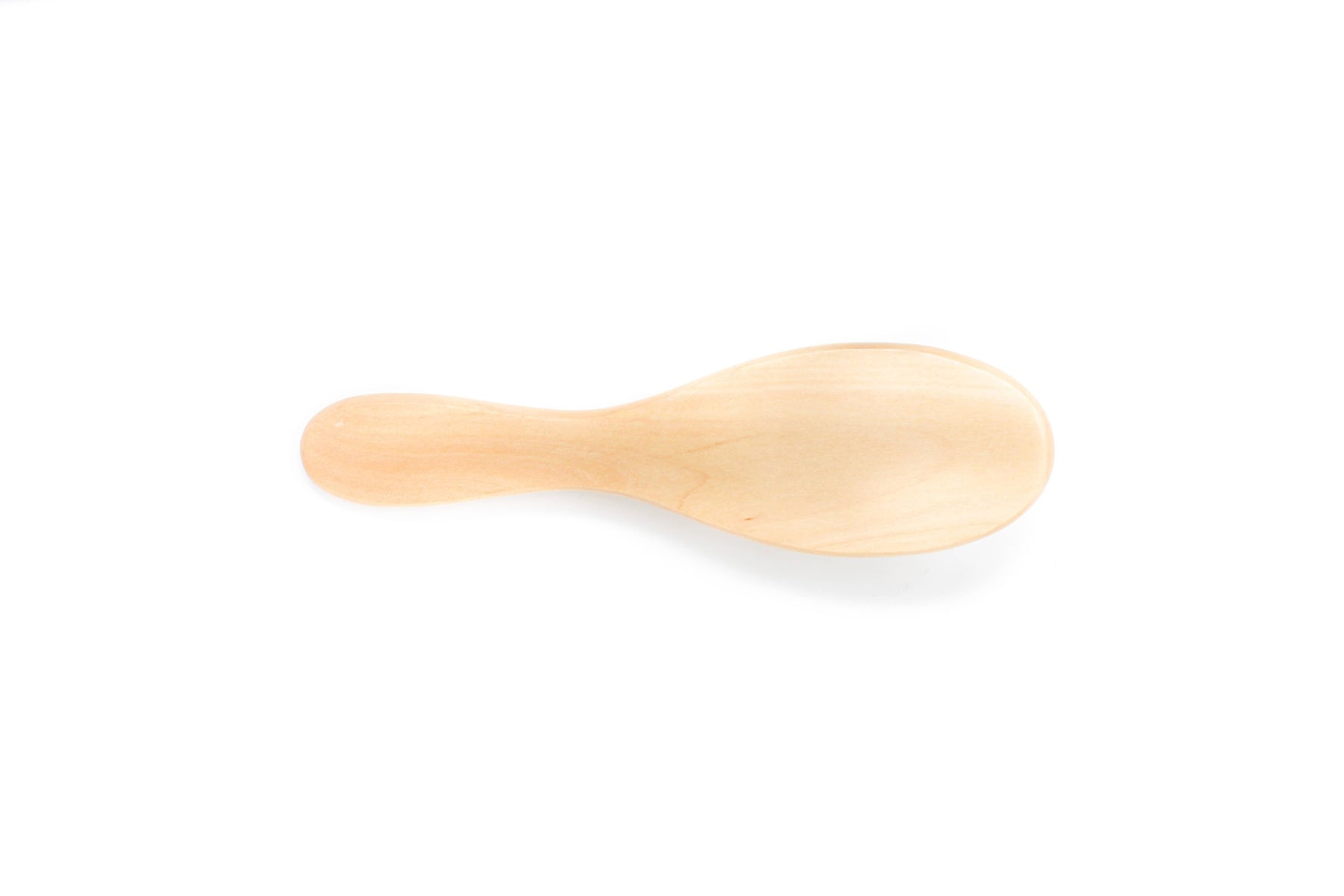 Description:

Tame your mane with our Bamboo Hair Brush, crafted with biodegradable materials and an earth-conscious design. Boasting antimicrobial properties, our brush gives your strands a sleek and smooth finish, reduces static, and helps improve scalp health.
Made Of:
Bamboo handle, bamboo bristles.  
Use:
Starting at ends, gently brush hair in sections until reaching roots. 
Packaging:
None
Disposal: 
Please compost or recycle at end of life.