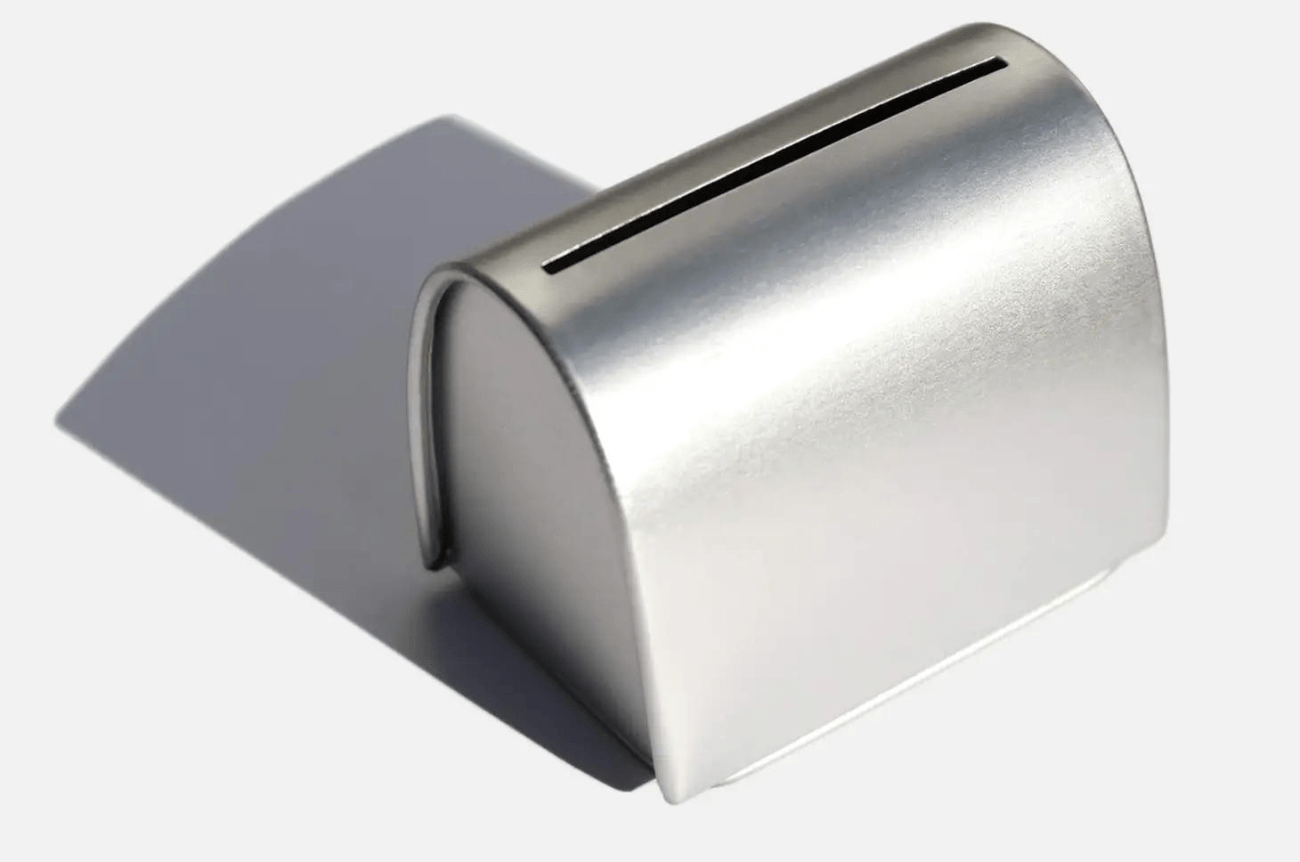 Description:
Perfect for safely disposing and recycling your double edge safety razors. 
Designed for disposal of used safety razor blades safely. Made with quality steel, safely protecting yourself from used blades.
To recycle your blades and disposal tin. Tape up the slit and put it in your metal recycling. Sleek enough to fit on any counter top.
Can fit 100 double edge safety razor blades. 100% recyclable with the blades inside of it.