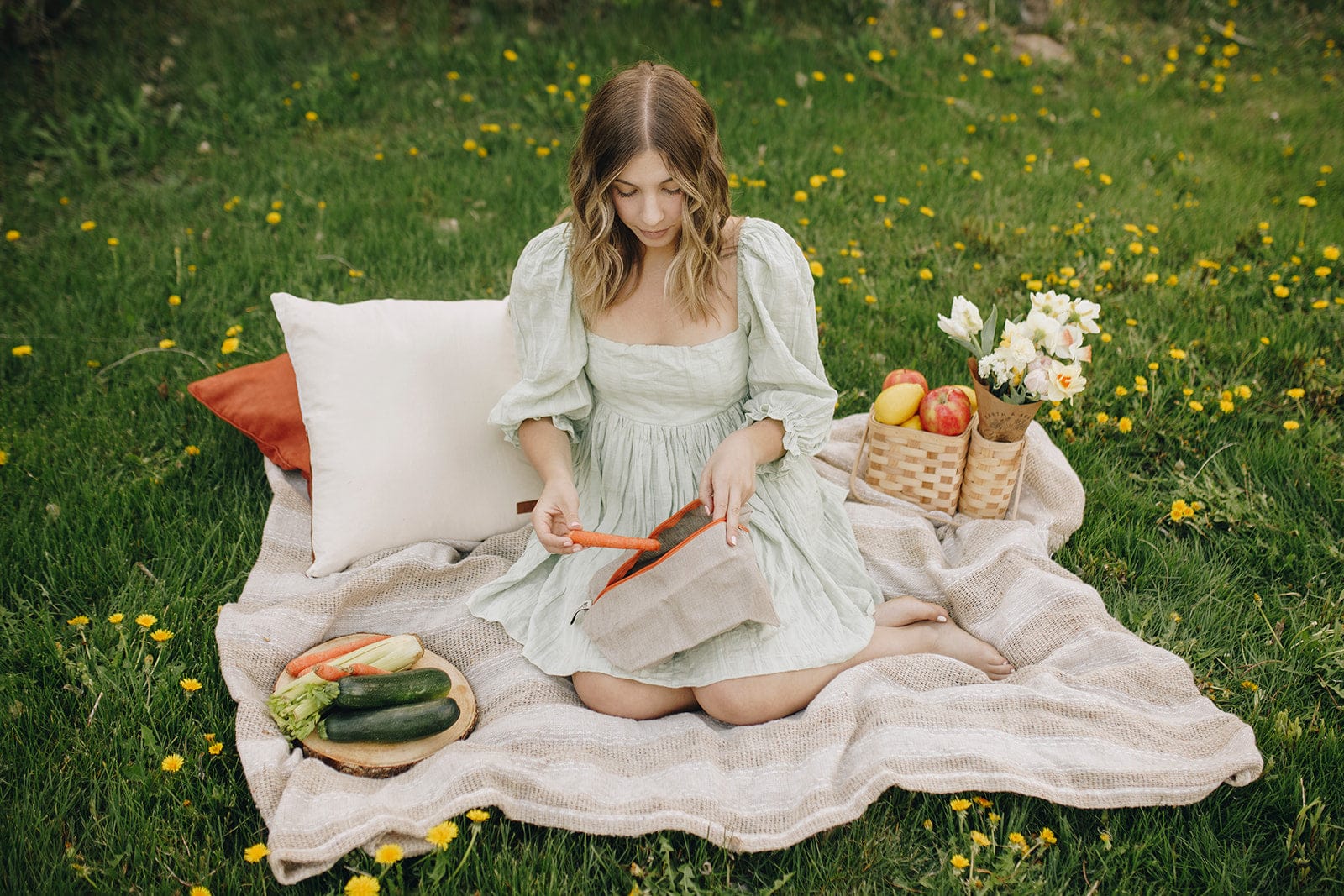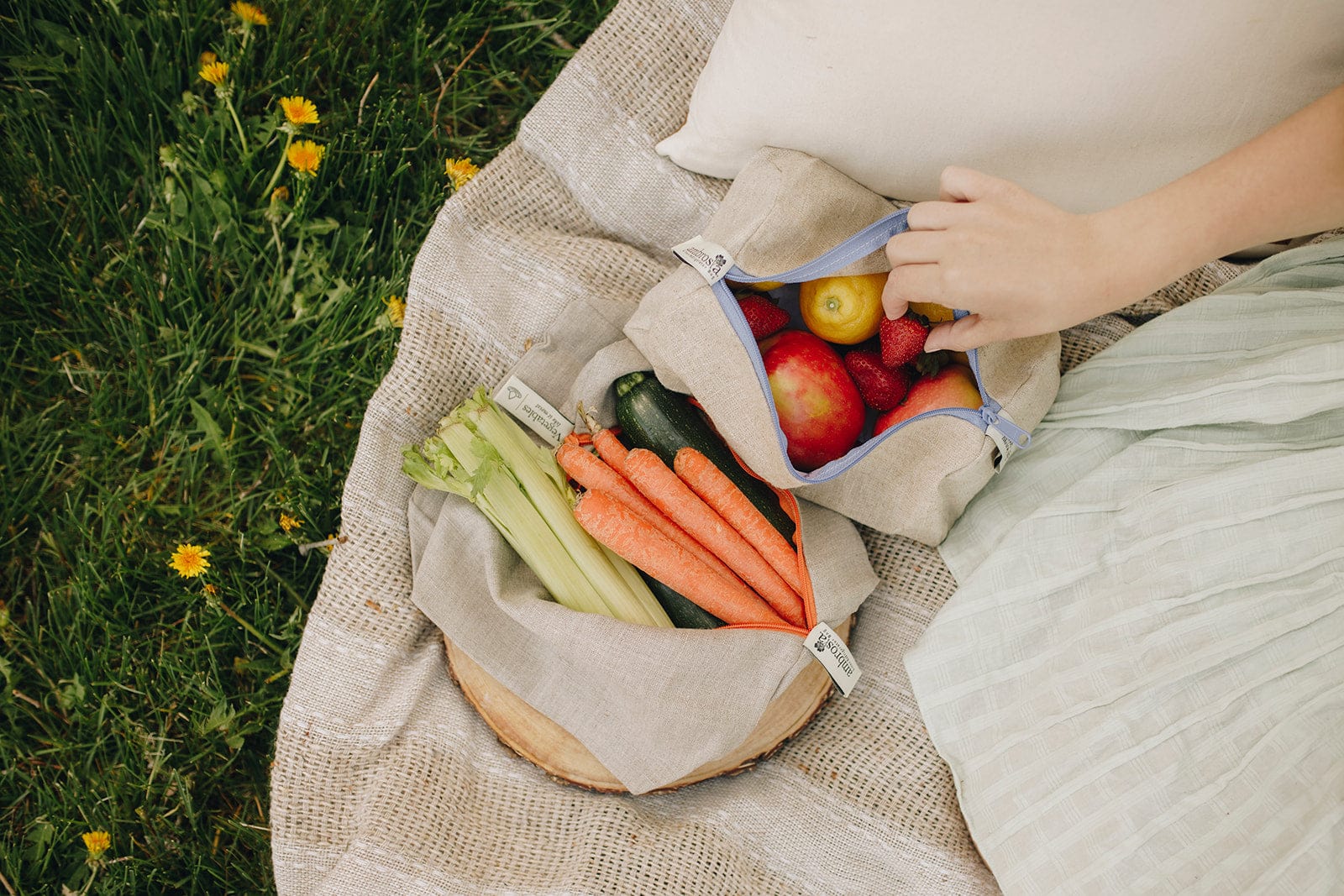 Description:
Ambrosia Bag took old world wisdom and added modern day thinking to provide a natural way of keeping your vegetables fresh longer in the refrigerator drawer. It's all about our flax linen fibers' inherent preservation properties.
These qualities help to inhibit the formation of ethylene gas from spoiling veggies before you're ready to use!
Ambrosia bag absorbs and holds moisture, keeping veggies hydrated 24/7.
Let's work as partners for a healthy tomorrow. Our stewardship of a sustainable planet begins with reducing waste and plastic bag consumption.
Ambrosia bags add life and saves more than just your precious produce.
Dimensions: 12 x 6 x 7 inches. Weight: 5 oz
Use:
The key is a damp bag. Rinsed veggies go in moist.
Packaging:
Paperboard label 
Disposal: 
Remove and teracycle zipper, compost or recycle fabric.