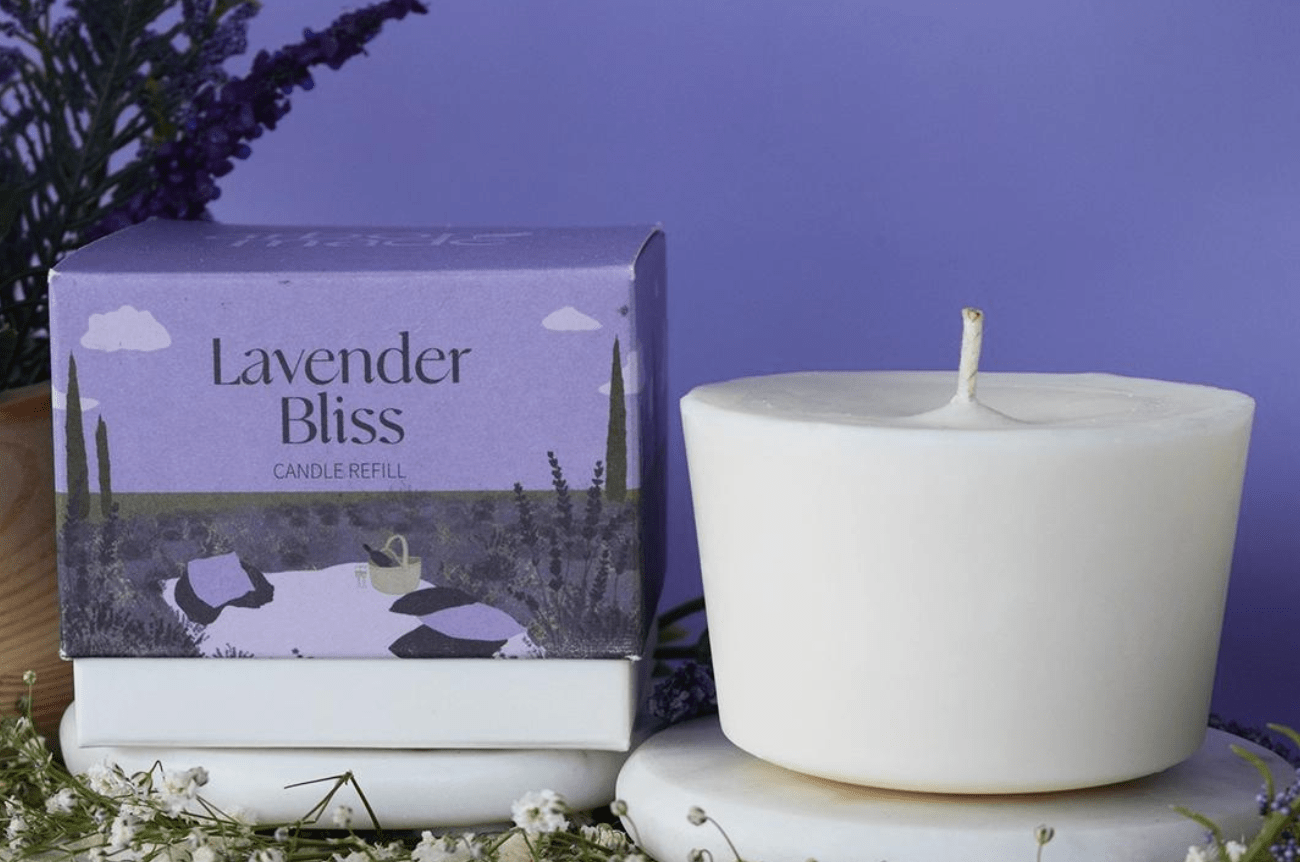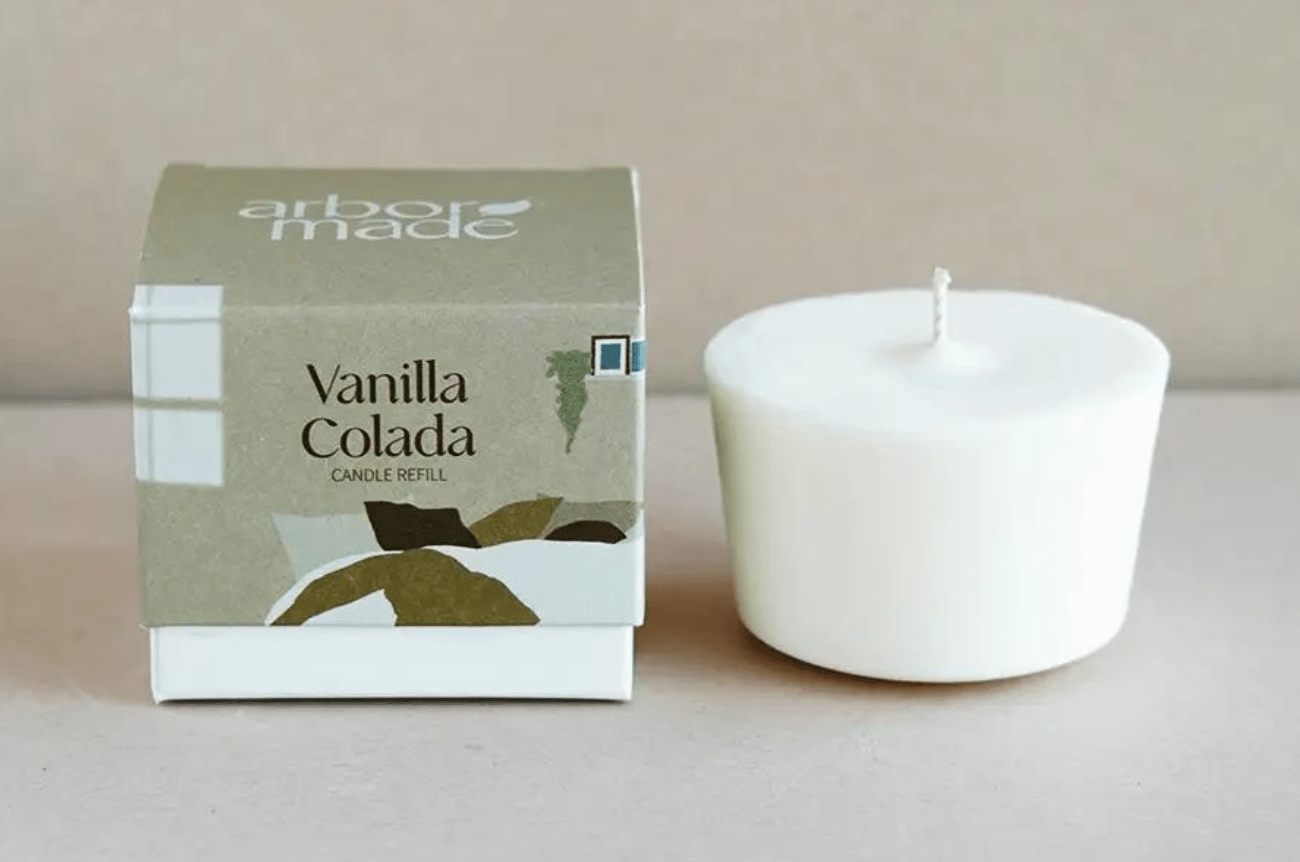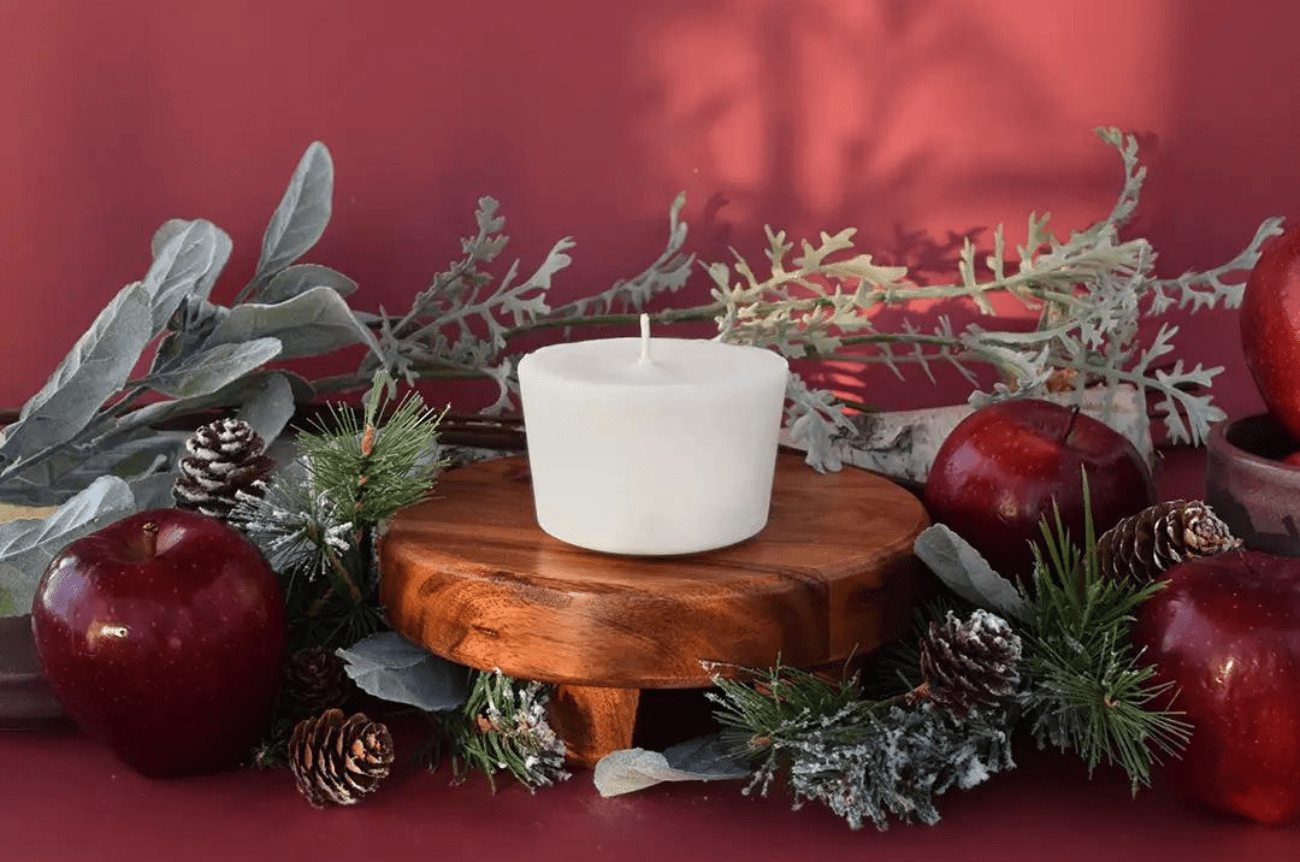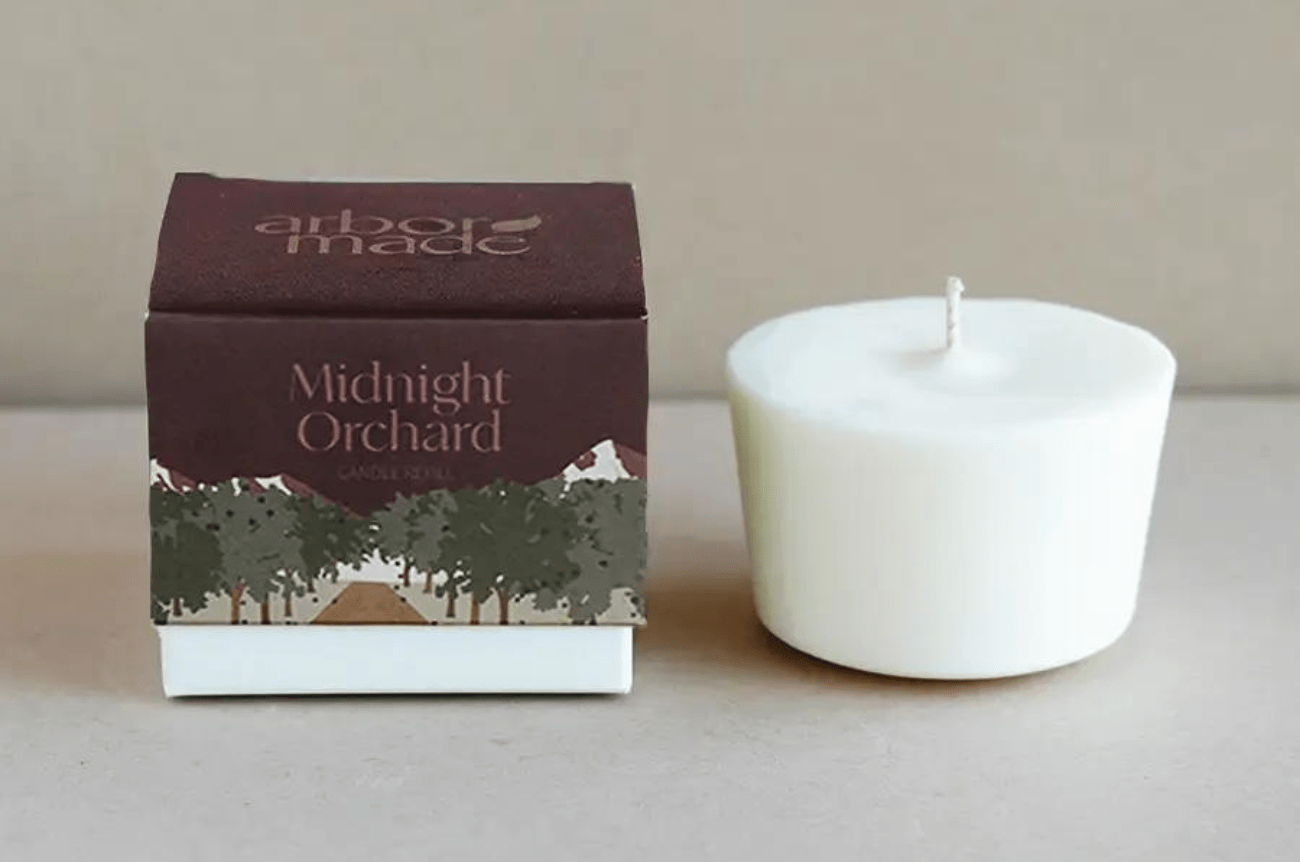 Description:
Pair this with our reusable candle jar for a waste-free candle experience!
Ingredients:
100% natural soy wax




vegan




non-toxic & phthalate-free




pet friendly




cruelty-free




7.1 oz candle (burn time up to 35 hours)



Scents:
Lavender Bliss: notes of lavender, camphor, eucalyptus, cedar, and bergamot
Resting at a luxury spa getaway, you close your eyes and breathe in the gentle aroma of the fresh lavender fields around you. This tranquil scent transports your mind and body to a state of pure relaxation.
Spiced Timber: notes of teakwood, amber, sandalwood, tobacco leaf, cloves, ginger, and peppercorn
Tucked away under the shade of a dark forest, you find yourself nestled next to the fireplace in a rustic wood cabin. Embers from the burning wood carry a hint of spice and warmth with this woodsy scent.
Vanilla Colada: notes of vanilla, coconut, sugar, buttercream, and sandalwood
As the morning sun shines into your room, you snuggle into your blanket and breathe in the creamy scent of vanilla with a hint of coconut. This warm, comforting scent softens your mind and sets a restful tone for the day. 
Pumpkin Crumble: notes of pumpkin, nutmeg, vanilla, cinnamon, ginger, and clove 
Indulge in the essence of autumn, as hints of nutmeg and vanilla intertwine with the warm aroma of a freshly baked pumpkin dessert. This inviting scent fills your home, evoking the cozy spirit of the season.
Midnight Orchard: notes of apple, pear, green leaves, vanilla, and cedarwood  
On a cool, crisp night you look up at the crescent moon as it shines over the orchard. This scent brings the aroma of hand picked apples and a freshly poured cup of cider right into the comfort of your home.