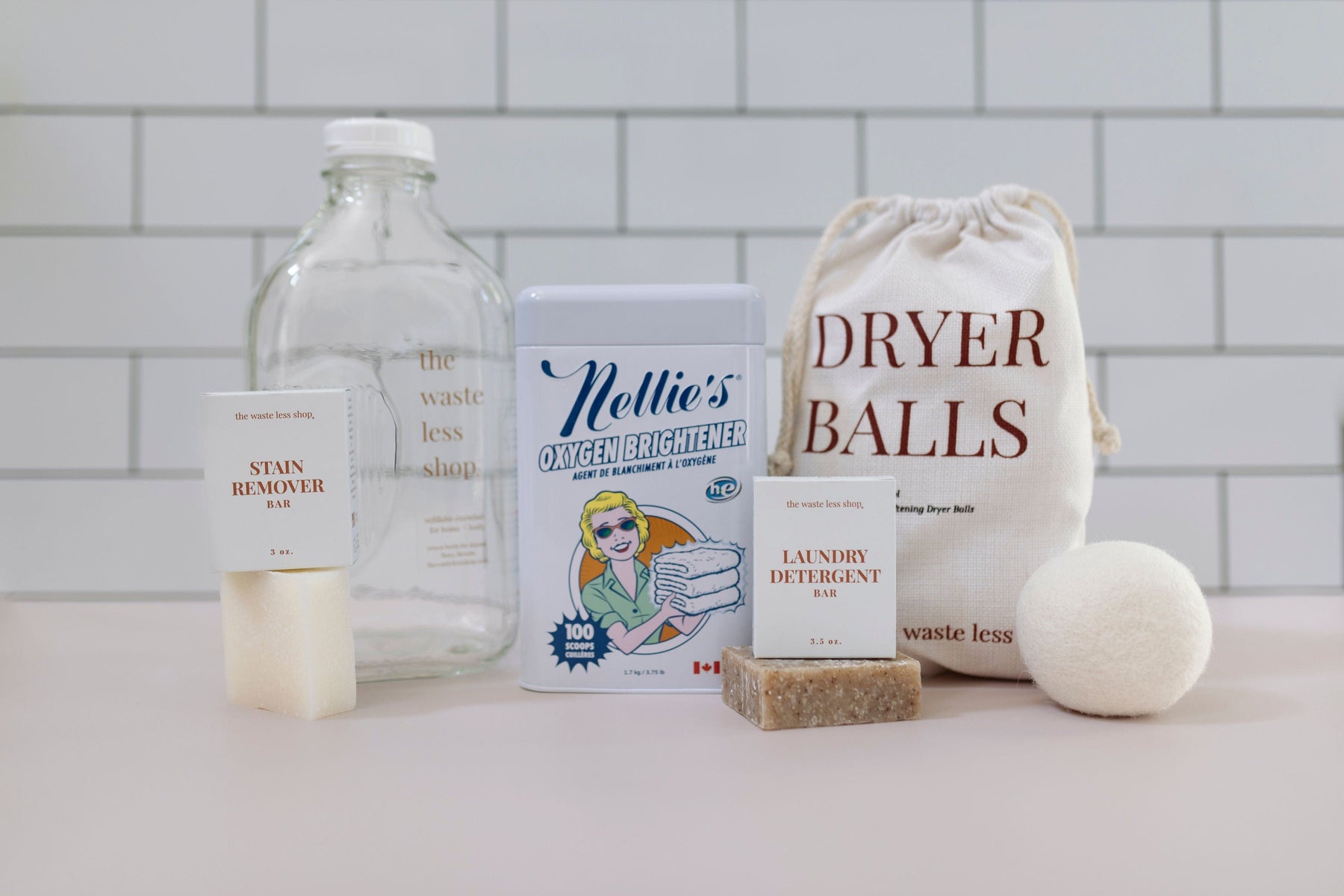 Description:
We've bundled everything you need for a non-toxic, sustainable laundry cycle to save money + the planet! Dissolve our best selling laundry detergent bar into our 64oz milk bottle by adding water and keep fabrics fresh with our oxygen brightener + stain remover bar. 
Includes:
Laundry Detergent Bar
Stain Remover Bar
Oxygen Brightener Tin
Dryer Balls
64oz Milk Bottle- to dilute your laundry detergent bar in!